Last updated on December 7th, 2021 at 03:17 pm
A new venue will arrive soon for car football, with Rocket League Season 5 announced to start on November 17th across all platforms. And there's a cosmic theme to the new Arena variant, a new car, and all of the paint finishes, decals, goal explosions and other rewards.
Apparently Starbase Arc has been invaded, resulting in the new, dark Starbase Arc (Aftermath) pitch, which arrives with the new season. And it also comes with a reimagined version of the song "Player Of Games" made from Season 5 by GRIMES. Meanwhile, the previous protector to Starbase Arc was a new car, named Nexus, which can be unlocked immediately if you invest in the Season 5 Rocket Pass Premium, and can then be tiered up to the final Nexus SC transformation.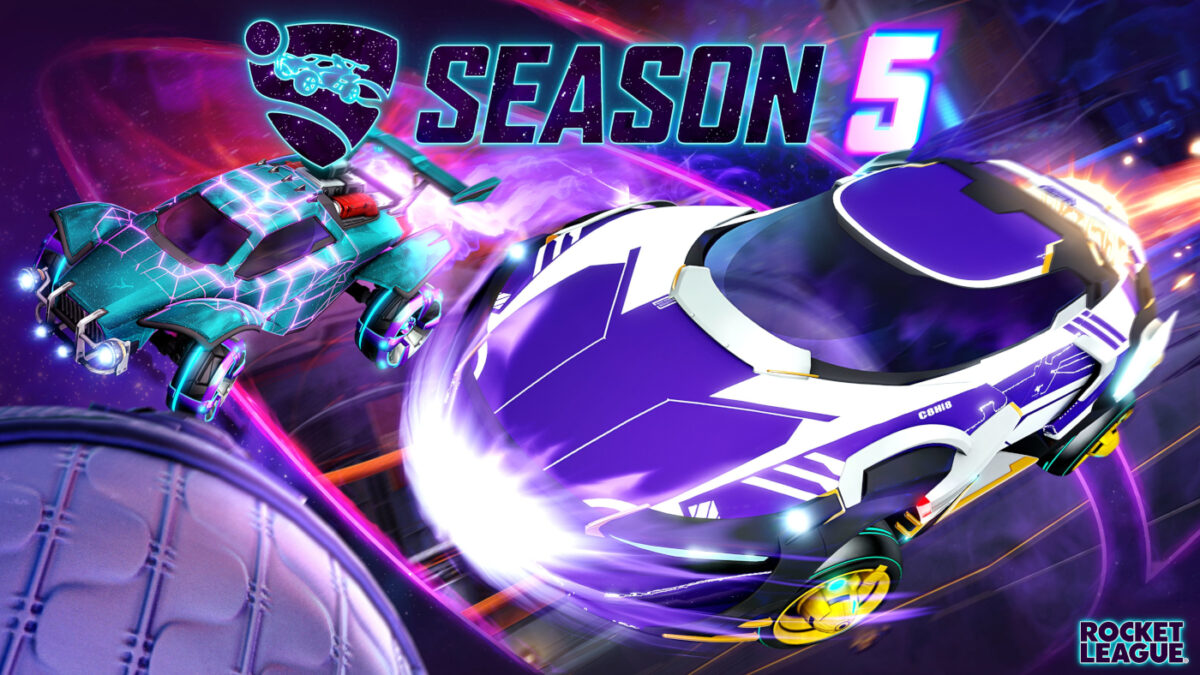 Other items mentioned by Psyonix with Rocket League Season 5 announced include the Spacedirt Paint Finish, a Hyperspace Animated Decal which will transform depending on the speed of your car, and the new Cosmosis goal explosion.
And there will be a new Heatseeker Ricochet Limited Time Mode, starting from November 18th, which will be held on three new Rocket Labs Arenas, named Barricade, Colossus and Hourglass.
The trailer certainly looks pretty cool, even if there's probably no real need to explain the theme, area and car with a complex sci fi storyline (unless more gets explained during the Season to justify it). And the song sounds OK, too.
You can keep up with all the latest Rocket League news, events and coverage, here. Rocket League became free-to-play in 2020, and is available for the PC via the Epic Store, the Xbox One via the Microsoft Store, the PS4 via the PlayStation Store, and the Nintendo Switch via the Nintendo eShop.