Last updated on July 12th, 2023 at 04:34 pm
Ever wondered how virtual race cars look so shiny? Well, now you can find out for yourself, with Car Detailing Simulator: prologue released for free to download via Steam.
Coming from Polish Games Incubator, there's not a lot of information available on the game, so it's handy that you can try it out for yourself. The idea is that you won't just wash and polish the paintwork, but explore a warehouse of forgotten antique cars, and then do a full restoration. This includes working on the engine, filling in paint chips, customising the interior and changing the paint.
Cleaning and polishing cars or motorcycles can be an enjoyable experience, especially if you have all the right tools and materials. There's something relaxing about restoring a showroom shine to your car when you have nice weather or a big enough garage to work in. But it's less fun when the weather is cold and wet, and you're shivering on your driveway, so Car Detailing Simulator: Prologue might appeal to enthusiasts who miss working on their own vehicles in colder weather. Or to decide if you fancy starting a valet business.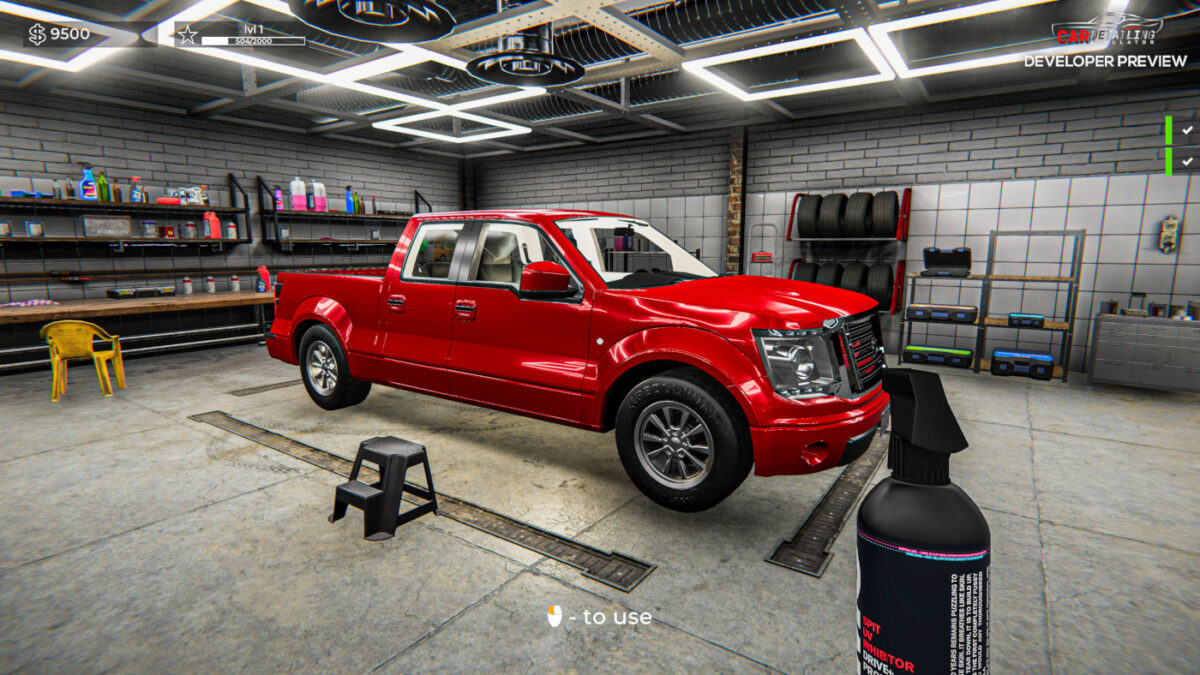 There's no word yet on the range of cars available, although there are some recognisable designs in the screenshots, so you should find something that appeals to you in the selection for restoration. The graphics look pretty serviceable, so the results of your polishing and rubbing with a chamois leather should be pretty visible. And in a world in which simulators are getting every more niche, it makes sense that games would focus on areas such as collecting and restoring cars without all that hassle of driving and racing them.
With Car Detailing Simulator: Prologue released for free, anyone intrigued enough to download and try it can do just that via Steam. And if you enjoy the constant stream of slightly unusual automotive sims being released all the time, check out the various examples we've featured, here. Along with future news, updates and more for Car Detailing Simulator, here.