Last updated on January 4th, 2022 at 12:22 pm
You'll have to wait a little longer to enjoy the new Formula USA class and three additional circuits with the Automobilista 2 Racin' USA Pt2 release postponed until Friday December 3rd, 2021.
The delay was announced by Reiza Studios on Twitter, as they now "have a lead" on the source of some stuttering and similar issues encountered by sim racers. So rather than push out the latest new DLC, they've decided to take a little time to push a solution into their next release. And apparently ensure some extra polish at the same time.
While it does mean waiting a few extra days, if it means a better experience when Racin' USA Pt2 arrives, then we can only support the decision. It's always good when developers prioritise solving issues over releasing paid DLC content in a hurry.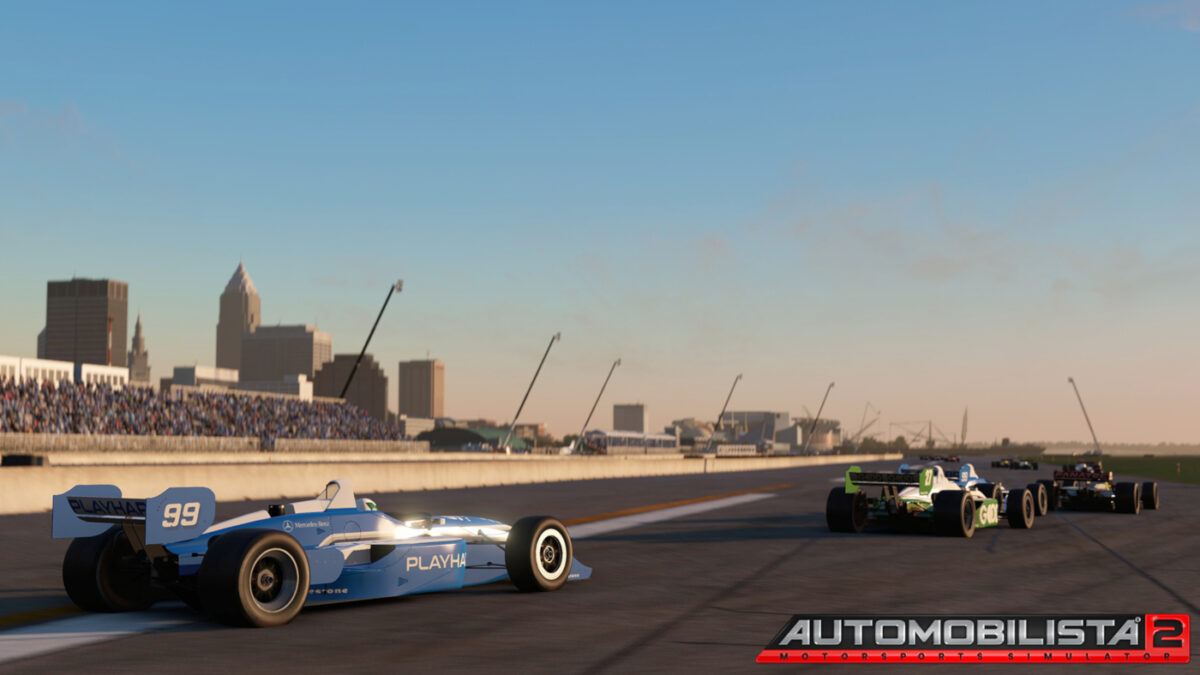 The Automobilista 2 Racin' USA Expansion will ultimately includes 3 parts. The first added the DPi and GTE classes, along with Daytona International Speedway, Laguna Seca and Long Beach. Part 2 will bring three generations of American open wheel racing cars, with the Reynards, Swifts and Lola Indycars, and Champ cars. So you'll get examples from the 1995 Indycar season, 1998, and 2000.
To give you more places to race, the Pt2 DLC will also include Watkins Glen, which is a great circuit to never have actually hosted these particular cars. You also get the Cleveland temporary track at the Burke Lake Front Airport. And one extra venue which hasn't been confirmed. As a staggered release, you'll initially get the Gen2 cars, Cleveland and Watkins Glen, with the rest due to arrive before the Reiza Studios team take a well-earned Christmas break.
There's been a slight knock-on impact on the release of Part 3 in 2022, but Reiza have already said they'll be packing in more tracks at no extra cost if you've already bought the full Expansion Pack. And interestingly, they've also been in the final stages of licensing arrangements with Nissan, so maybe that will feed into the cars included in that release, along with the standard game?
Automobilista 2 is available on Steam for the PC, along with the Ultimate Edition, the Season Pass bundle and all DLC content so far.
You can keep up with all the latest Automobilista 2 news, updates and DLC here. Or check out everything available already with our Automobilista 2 car list and Automobilista 2 track list.