There have been a few 1990s-inspired arcade racing games released over the last year or so. The combination of simple gameplay, and nostalgia for the likes of Virtua Racing, seem to appeal to smaller indie developers, and now Formula Retro Racing arrives on PlayStation consoles as a digital download.
It's been developed by Repixel8, the Leamingon Spa-based one-man team of Andy Jeffreys, who previously released futuristic racing title Velocity G. And after already appearing for the PC and Xbox consoles in the summer of 2020, you Formula Retro Racing can now be enjoyed on the PS4, or a PS5 via backwards compatibility. And it's a cheap way to indulge some nostalgia at just £4.99.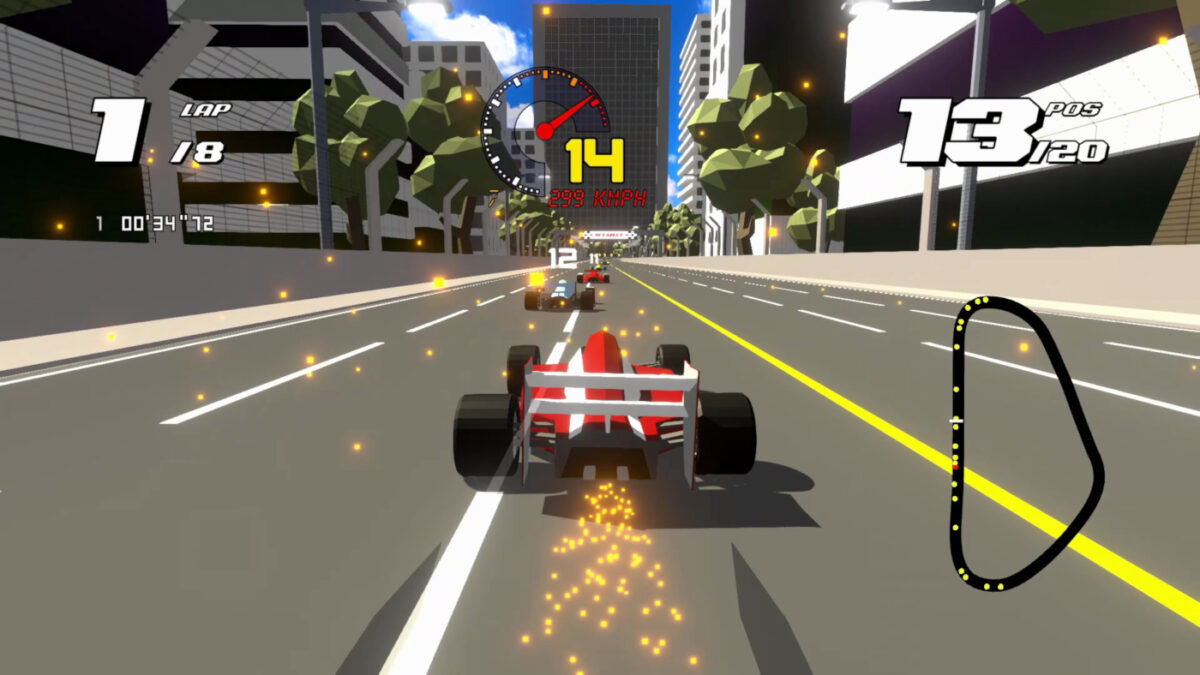 The retro low polygon style means it can run smoothly at 60fps in HD and 4K. And along with the classic arcade checkpoint mode, Eliminator or Grand Prix racing on 8 unique tracks, it also features local split screen multiplayer for up to four drivers. Which is perfect for entertaining older house guests with memories of amusement arcades. Or just for a quick break between sim racing sessions.
It also adds destructible cars with with crazy crash physics, meaning that wiping out provides some extra entertainment.
The current trend for more simple and entertaining racing games includes the likes of Forza Horizon at the big-budget modern end. But also includes the likes of recently released Cruis'n Blast for the Switch, the similar Hotshot Racing, or even Arcade Racing Legends, released in 2020 for the Sega Dreamcast.
Formula Retro Racing is available for the PC via Steam, the Xbox One and Xbox Series X|S via the Microsoft Store, or the PS4 and PS5 via the PlayStation Store. You can keep up with any future Formula Retro Racing news, updates or DLC, here.