Last updated on December 16th, 2021 at 06:00 pm
If you like sliding sideways then you'll be familiar with the legendary 1985 Toyota Sprinter Trueno GT which became integral to the world of drifting, and immortalised in Initial D. And now Drift21 Update Rev.19740 adds the Toyota AE86 to the cars available in the game.
Considering the fairly small list of cars available in the game, and how focused they are, it was a bit surprising it's taken this long for the AE86 to be included. But now it's here, along with garage challenges suited to the drift legend, more than 25 new track challenges, and new Elite Drift stickers, along with various changes and fixes.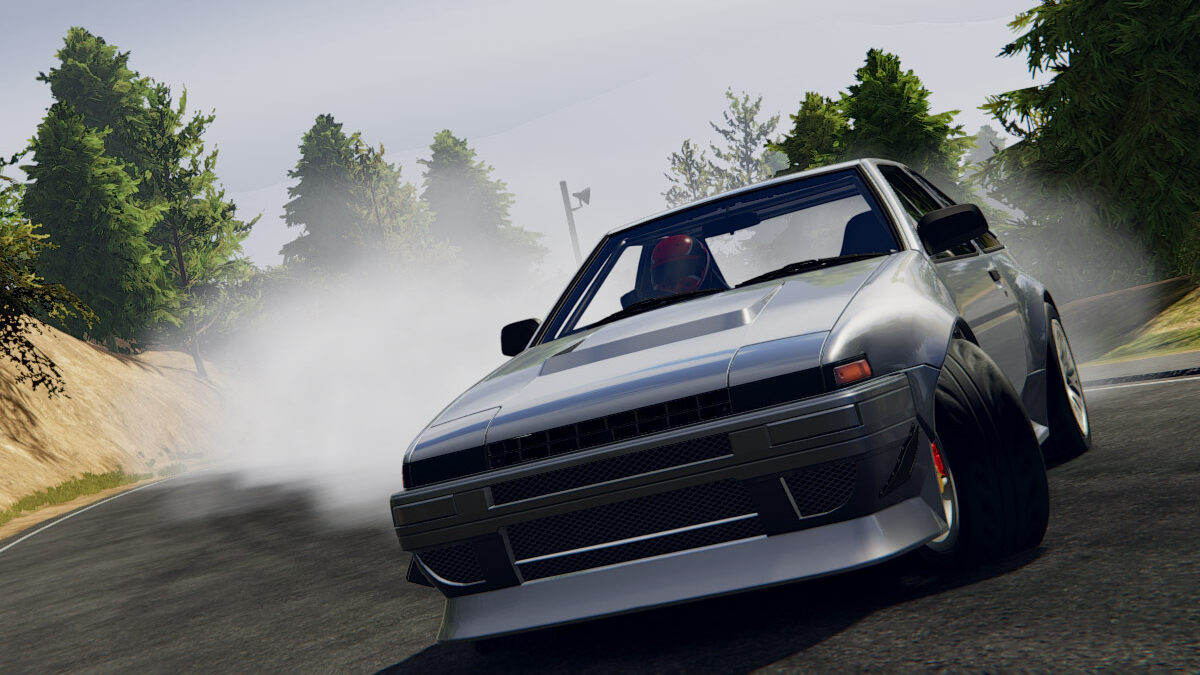 Drift21 Update Rev.19740 Release Notes:
New content and features
Added new car – Toyota AE86 with multiple tuning parts, quick race preset and unique liveries
Added garage challenges suited to 1985 Toyota Sprinter Trueno GT
Added over 25 new track challenges
Added Elite Drift Series stickers – available in Paint Booth module
Added an invert look axis option – available in settings window
Changes
Changed the requirements for awarding the Gold Cup in Solo Run challenges. From now on it is required to complete all clipping zones to receive the gold trophy.
Rebalanced existing challenges to better suit to changes in gold trophy requirements
Adjusted scroll speed settings in the paint booth module
Improved shading around rims and wheel arches
Fixes
Fixed a bug that caused the ECU display to freeze and not update its status
Fixed a bug that caused some paint type and color combinations to cause graphical errors on the car body
Fixed bug that made it impossible to turn on the HUD (despite checking the appropriate option in the settings)
Fixed a bug where the engine stand would display the root shape of the engine even if there was another engine on it
Fixed an issue with unrequired V8 engine exhaust pipes on the Nissan S15 (Silvia)
Fixed incorrect side skirt image for Mazda RX-7
Fixed application crashes caused by incorrect removal of parts from the Garage level
Fixed an issue where players in multiplayer sessions were spawning in the wrong place at the start of an event
Fixed a bug that caused the tandem state to work only on the host
Fixed bug in multiplayer event where changing host caused event not to finish
Fixed bugs that caused tire tracks to often appear above the ground in multiplayer sessions
You can keep up with all of the latest Drift21 news, updates and more, here. Or check out all the Drift21 car list to see which vehicles you can take to the Japanese Eibsu circuit for lots of sideways, wheel-spinning action. You can buy Drift21 for the PC via Steam.