It's a big start to the year for sim rally fans as the WRC 10 January 2022 Update adds Teams Online Mode and more, including a variety of fixes.
The Teams Online Mode, you're able to group up and take on rivals in weekly events to clumb a a global leaderboard. Also named the Esports WRC Championship, a set number of players for each event will have their points tallied, meaning you won't lose out to a squad of hundreds.
It's arrived just in time for the Esports WRC Championship 2022 to kick off on Friday, January 14th, 2022. It's open to anyone with a copy of WRC 10 and starts with the Rally Monte Carlo. The 14 round series will conclude in Greece on August 12-15th, before the best drivers make it through to the grand finals.
2022 Esports WRC Championship 2022 Calendar
Monte-Carlo: Jan 14-17
Sweden: Feb 18-21
Spain: Mar 4-7
Wales: Mar 18-21
Belgium: Apr 1-4
Croatia: Apr 15-18
Japan: Apr 29 – May 2
Portugal: May 13-16
Italy: May 27-30
Kenya: Jun 17-20
Estonia: Jul 8-11
Finland: Jul 29 – Aug 1
Greece: Aug 12-15
World Finals: TBC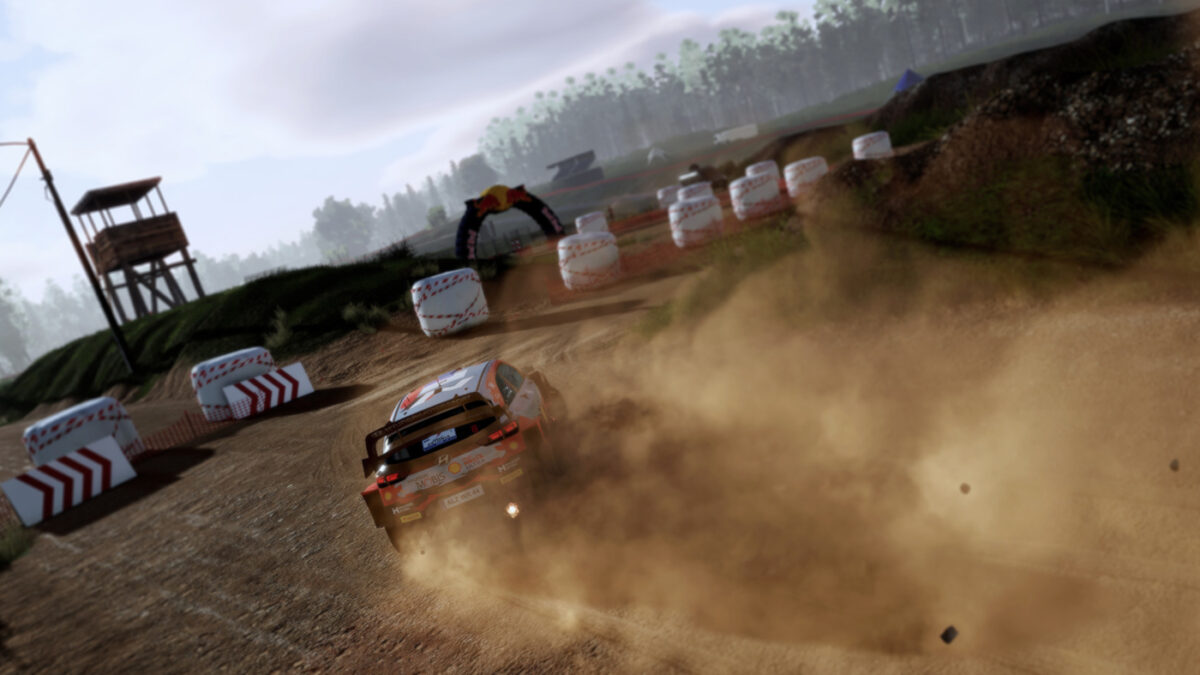 WRC 10 January 2022 Update Release Notes:
Modes
New: Online Multiplayer Championship Mode
Addition of the esports WRC Championship Mode (starting January 14)
New: Teams Online
In the Teams Online Mode, a player can only join or create a Team. To create a team you need to be at least Level 5.
Each week, Teams are competing on a special challenge set up by the game
Only a certain number of players from each Teams score points for the challenge, the number of players is set up in the challenge
At the end of each week, points are distributed to the Teams according to the ranking of their legitimate leaderboard players
Each seasons are 4 weeks long (and therefore are made of 4 challenges)
Anniversary Mode
The reference timing has been revised to make the events more accessible.
Spectator Mode
Custom liveries from other players are now visible in Spectator Mode
Livery Editor
Logos from certain esports Team of the 2021 esports WRC Championship have been added in the Livery Editor (esports section)
Vehicles
Fixed an issue in all rallies as some cars were sometimes not aligned with the starting line
Fixed the position of the Ford Fiesta 2017's exhaust flame
Fixed a missing texture on the door of several cars
Controllers & Peripherals
Fixed icons and prompts on the Thrustmaster T80
The Haptic Feedback from the DualSense PS5 controller is now supported on PC*
Note: The Adaptive Triggers are not supported
Others
Fixed several Localization issues
WRC 10 is available for the PC via the Steam and Epic Games Stores. It's also available via the Microsoft Store for Xbox consoles, the PlayStation Store for PS4 and PS5, and the Nintendo eShop for the Switch at a later date. Or you can order physical copies via Game or Amazon.
Keep up with all of the latest WRC 10 news, updates and DLC, here. Or check out the full WRC 10 car list, here.