Two new iRacing videos highlight Daytona updates included in the 2022 Season 1 Patch 1 release. The latest 2021 laser scan data has been used to tweak and change Daytona International Speedway, replicating it as close as possible to the real thing.
Big changes you'll notice include the Bus Stop curbing changing and new gain-time checkpoints, meaning you might have to change your racing line through the chicane to avoid slowdowns or car damage. And along the curbs at turn 5, a variety of the surfaces have also been updated. Plus the starting grid size for oval racing has now been expanded to 60 cars, which will make for some big, hectic fields of racing.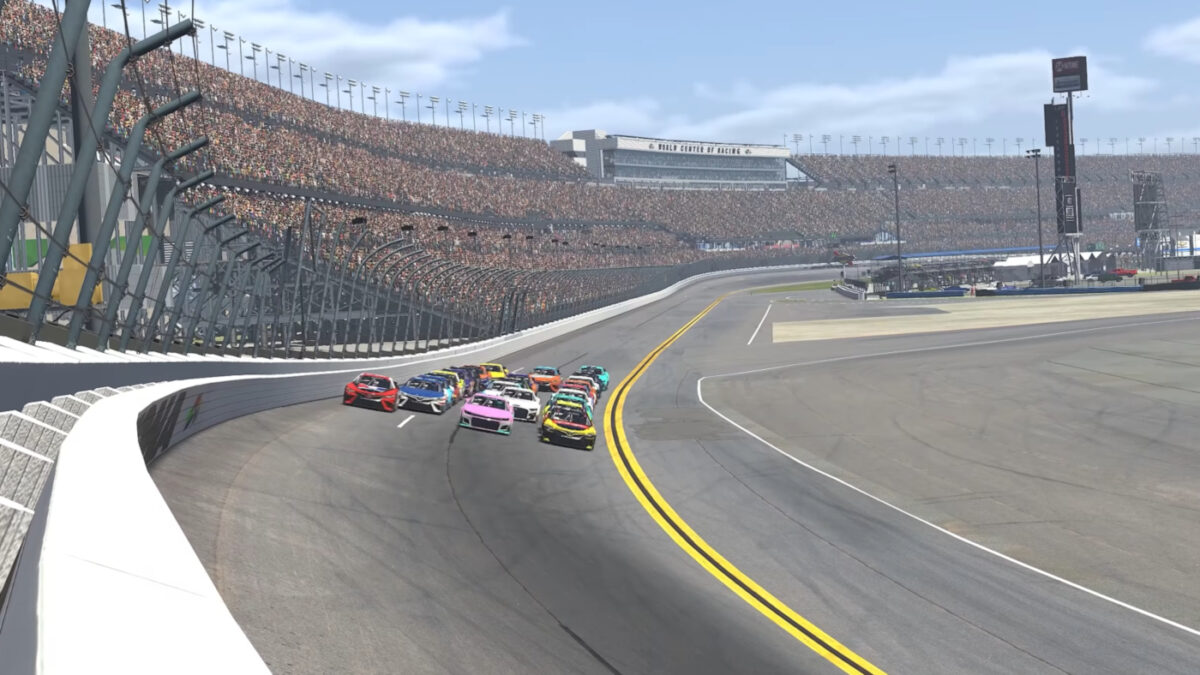 The specific changes listed in the Patch 1 release notes for Daytona International Speedway are:
A variety of track surfaces and features have been updated utilizing our latest 2021 laser scan data, including the following:
– – The Bus Stop curbing has been updated.
– – The Bus Stop gain-time checkpoints have been updated.
– – A white dashed line has been added in the merge area leading onto the oval off of Turn 2.
– – Turn 5 curbs have been updated.
– – Pit road surface has been updated.
(Oval) – Starting grid size has been expanded to 60.
A large variety of track fencing has been updated to utilize 3D objects.
– – This should improve both photorealism and collision parameters.
Some previously missing sections of fencing have been added.
A variety of grass textures have been updated.
Some environment object properties and track-side decal properties have been updated and fixed.
Some rogue floating environmental objects have been grounded.
Fixed an issue where crowd members could show through the flag booth caution lights.
And you can see them detailed in this overview video:
But how has that changed driving the road and oval courses? Well, iRacing have you covered with an onboard lap of Daytona International Speedway, using the Dallara P217 LMP car.
It looks like there's possibly slightly less risk in carrying more speed entering the bus stop. But the risk of cutting too much of the exit will now carry a much larger penalty in terms of car damage. We'll have plenty of time to find our as the iRacing Roar special 2.4 hour endurance event starts from Friday January 14th, 2022, with the iRacing Daytona 24 event taking place on January 22nd-24th.
You can sign up to iRacing, here (and credit your referral to ORD, which we'd appreciate!). And see all vehicles included in your basic subscription, or what you can access by paying more, in our full official iRacing car list, here.
Or check out all of the included circuits, and the others you can buy, in our full official iRacing track list, here. And keep up with all the latest iRacing news, updates and eSports, here.