If you're looking at a Formula wheel for your sim rig, there's an updated option to choose from as the Fanatec ClubSport Steering Wheel F1 Esports V2 arrives for you to order.
The original Formula One licensed sim racing wheel was a big part of both the F1 Esports Pro Series, and the Fanatec range, offering the lowest priced open-wheel option in the ClubSport range. And the new version is priced at €269.95, which is a significant step down from the current ClubSport Steering Wheel Formula V2.5 at €349.95. The only cheaper option in a similar profile is the CSL Elite Steering Wheel McLaren GT3 V2.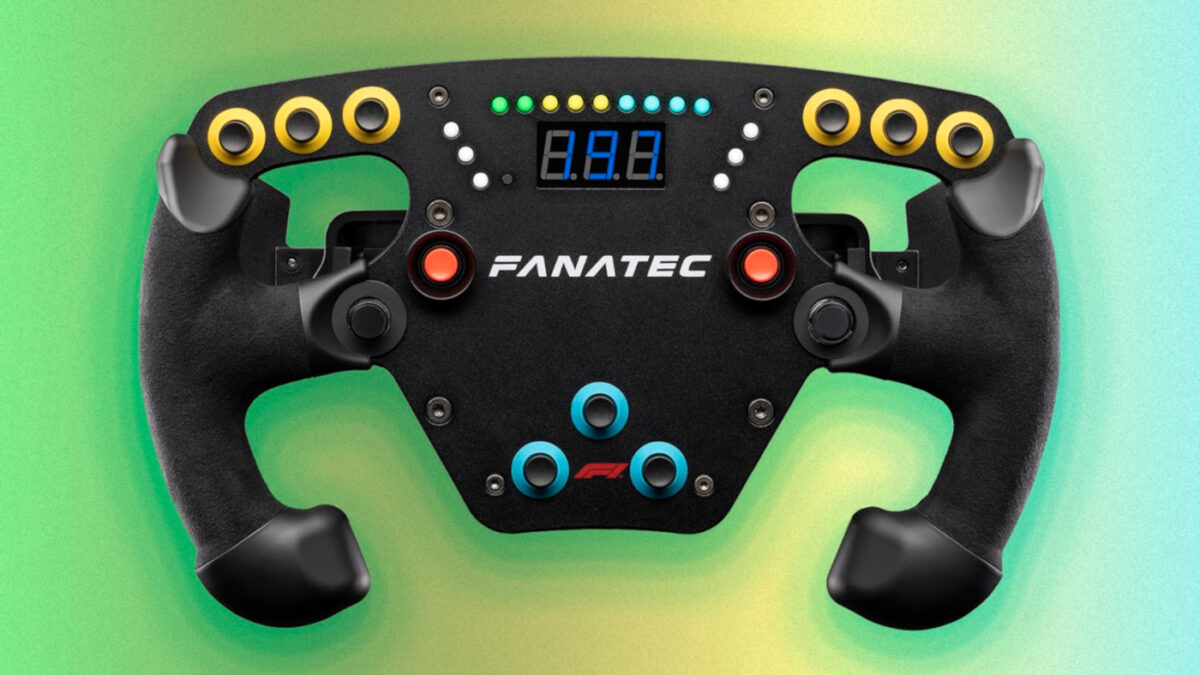 And it's likely to be as popular as the original F1 Esports wheel, with a number of new features and improvements. The most noticeable are that the CNC-machined and anodised aluminium front plate now accomodates improved LED lights, and it now features magnetic shifters.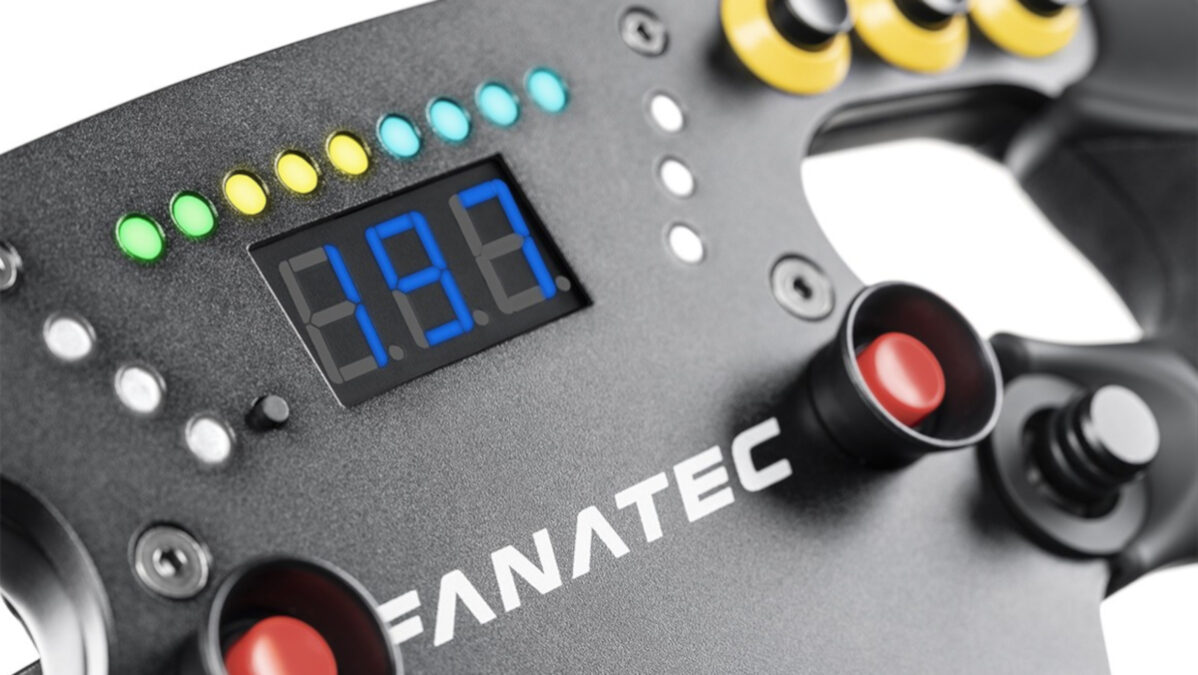 The blue LED display can display telemetry data, and you now get RGB FlagLEDs and main RevLEDs allowing you to customise the colours displayed. And the polymer composite magnetic shifters with metal paddles should offer more accurate, precise and satisfying gear changes. But if that's not enough for you, the internal electronics have been upgraded to allow you to switch to the Podium Advanced Paddle Module, which also adds a dual clutch paddle system.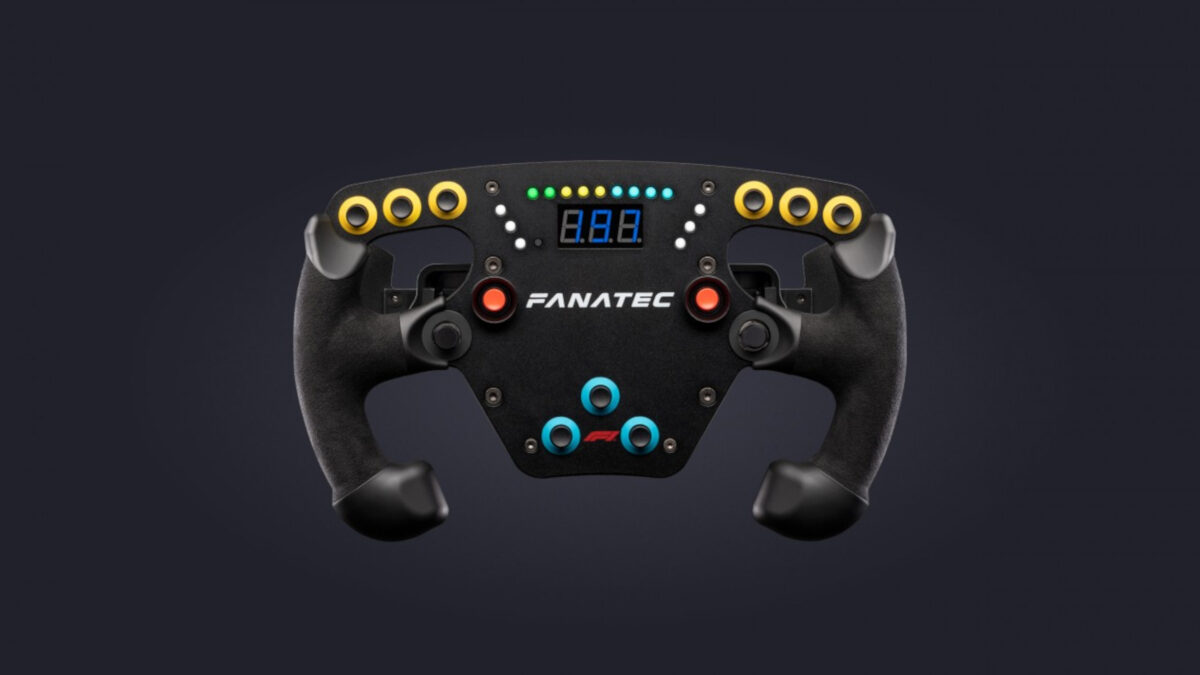 The Fanatec ClubSport Steering Wheel F1 Esports V2 comes with an exchangeable QR1 Wheel-Side adaptor, so it can be upgraded to the new QR2 system when it arrives shortly. And other features include the genuine Alcantara grips (each with a vibration motor), 11 buttons, an analogue joystick and a 7-way FunkySwitch.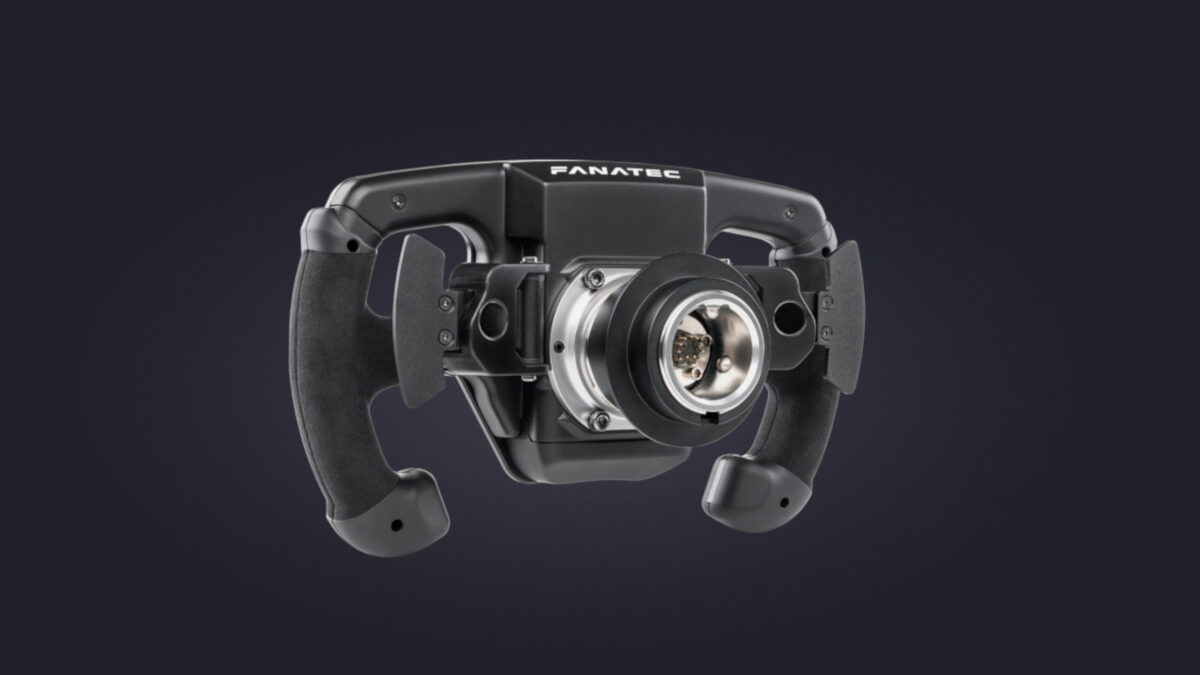 Compatibility is for the PC and PlayStation, although for console users, full-functionality can't be guaranteed depending whether you're using a PS4 or PS5 and the game title. And it will work with the following Fanatec wheel bases;
CSL DD
Gran Turismo DD Pro
CSL Elite Wheel Base
CSL Elite Wheel Base V1.1
CSL Elite Wheel Base + – officially licensed for PS4
CSL Elite Racing Wheel – officially licensed for PS4
ClubSport Wheel Base V2
ClubSport Wheel Base V2.5
PODIUM Wheel Base DD1
PODIUM Wheel Base DD2
PODIUM Racing Wheel F1® PS4
The Fanatec ClubSport Steering Wheel F1 Esports V2 can be ordered now via the Fanatec website. You can check out all our news and coverage of sim racing Wheels, Pedals and Accessories, here. Including all Fanatec products and updates, here.