Released at the end of February, the latest in the long-running series from Codemasters gets some tweaks and improvements with GRID Legends Update V1.06 released.
There's a sizeable list of fixes and changes, but the development team have already acknowledged that an excessive engine braking bug will need to be addressed in the next patch, along with ABXY buttons not working if you're using a Logitech G920 on an Xbox, although unplugging the shifter should work as a temporary fix. And issues with license check failures, accessing online servers and game freezes on the splash screen will be solved for Origin /EA App users in a seperate patch on March 11th, 2022.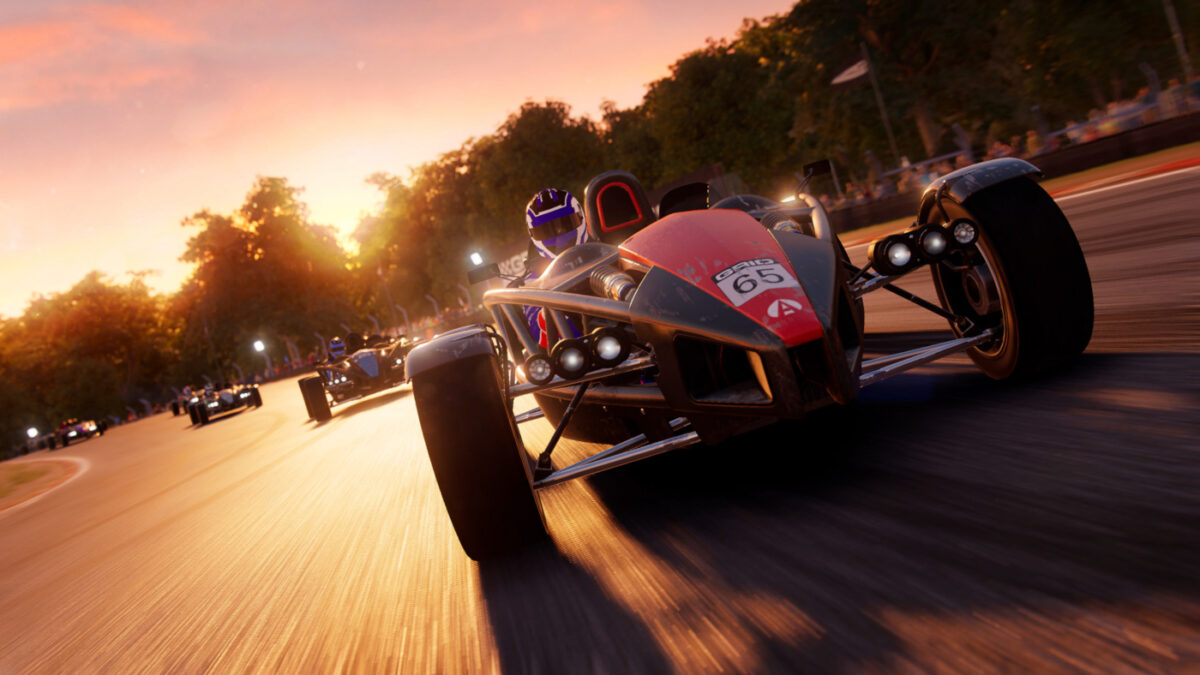 GRID Legends Update V1.06 Release Notes:
General
A 'Select vehicle' prompt has been added to the pre-race player lobby
It's now possible to scroll through the car list after exiting the session lobby
EA Play exclusive events now appear on the home screen
'Clean and Respray' is now working correctly
Locked vehicles are now highlighted when hovered over
The Proximity Bonus can now be triggered on the Strada Alpina Drift Track
The Equita Oil Sponsor objectives now unlock correctly
Objective tracking on sponsors has been fixed
Disabling vehicle upgrades in Race Creator is now working correctly
Mitsubishi Lancer Evolution IX Time Attack upgrades are now available when the required conditions are met
PC icon is now shown for offline PC users in the EA Friends tab, instead of a console icon
The distance to the next vehicle upgrade tier is now displaying correct after races
Tier 2 and 3 Racecraft upgrades are no longer unavailable to purchase before obtaining upgrades in the previous tier
Certain actions that caused the game to crash have been fixed across all platforms
Online
Selecting an online event from the home tab after cancelling an action will no longer cause the game to hang
Players will no longer be a lap ahead of everyone else after using hop-in
Players will no longer be in the wrong position after using hop-in
Viewing another player's profile no longer causes a crash
Joining a race during a rolling no longer causes a crash
When choosing a DLC vehicle with a host that does not have the DLC, players will now be given that vehicle
Using the Create Session option when privacy is set to 'Private' no longer changes the privacy option to 'Public'
Players are now able to control their car after leaving and rejoining an event
Consecutive re-hosted career events no longer cause a crash
An issue when transitioning from a 'Co-op' to 'Public' Career event has been fixed
An issue with PlayStation avatars on Drift events has been fixed
The Time Attack timer now starts individually for each player
Completing a Career event online then completing offline will no longer result in a network error message appearing
HUD no longer disappears in Time Attack after spectating
Quitting a session no longer changes privacy to 'Offline'
Race times are now consistent, even if a player fails to finish race before timer runs out
If the host leaves a multi-class race, AI will now behave correctly
Post-race results in Head to Head should now display correctly
Driven to Glory & Career
Completing a race with a failing objective or retiring from certain races no longer shows story objectives as completed
Rookie – Touring – TC-2 Finale – Event now shows as complete once completed
Semi-Pro – Tuner – Muscle Final – Event now correctly unlocks when criteria met
Pro – Xero Sponsor Event – Event now correctly unlocks when criteria met
Pro – Open Wheel Racing – Renault R26 Finale – Event now correctly unlocks when criteria met
Pro – Track Day – Track Day Hypercar Event 2 – Event now correctly unlocks when criteria met
The Gauntlet – Event objective 'Finish in 1st place' no longer unlocks when finishing 2nd
Locations
Mount Panorama – Fixed an issue at turn 3 when hitting the barrier
Mount Panorama – Grid decals now match grid slots
Strada Alpina – Banners no longer pop into different positions when close to them
Barcelona – Shadows no longer flicker and are consistent
Shanghai – Shadows no longer lag behind the car
Shanghai – Shadows no longer move erratically at night
Performance
PC (Steam/Origin/EA App)
Fixed an issue that resulted in a corrupted save game after switching accounts
Closing the game during the intro sequence no longer causes the game to hang
Tabbing in and out of the game no longer causes a temporary graphical glitch to vehicles
Dynamic Resolution can now be activated if Vertical Sync is disabled
Xbox
Frame drops in story event 'Thunder Down Under' have now been fixed
Achievements
"THIS IS IT" "WHAT A LEGEND!" and "LAST MINUTE CHANGE" achievements now unlock correctly
"Passione Rossa" achievement no longer unlocks early
Text
'Create Event' now replaces 'Start Race' when creating a session
Text no longer clips borders
Subtitles are no longer inconsistent with audio
Subtitles no longer run into the next loading screen if post-race screens are quickly skipped
Minor text fixes have been made throughout the game
Minor translation fixes have been made throughout the game
Audio
There have been several minor audio fixes made throughout the game
GRID Legends is available for the PC via Steam, the Xbox One and Xbox Series X|S via the Xbox Store, and the PS4 or PS5 via the PlayStation Store.
Keep up with the latest GRID Legends news, updates and more, here. Or check out the full GRID Legends car list for every vehicle included in the game.