Licensing deals can often impact whether manufacturers or tracks are available in sim racing titles. So it's worth nothing when Animoca secure Hockenheimring for blockchain racing games. The historic German venue is now part of the REVV Motorsport ecosystem created by Animoca Brands, which runs across a range of their racing game titles.
What this means is that Animoca secure the digital property rights for the Hockenheimring Baden-Wurttemberg, allowing them to produce and sell NFTs representing partial ownership of the track in their REVV ecosystem. And allowing the holders of those NFTs to earn a portion of virtual entry fees, sponsorships and event hosting revenue generated by the circuit in their games, with include REVV Racing, MotoGP Ignition, Formula E: High voltage and Torque Drift 2.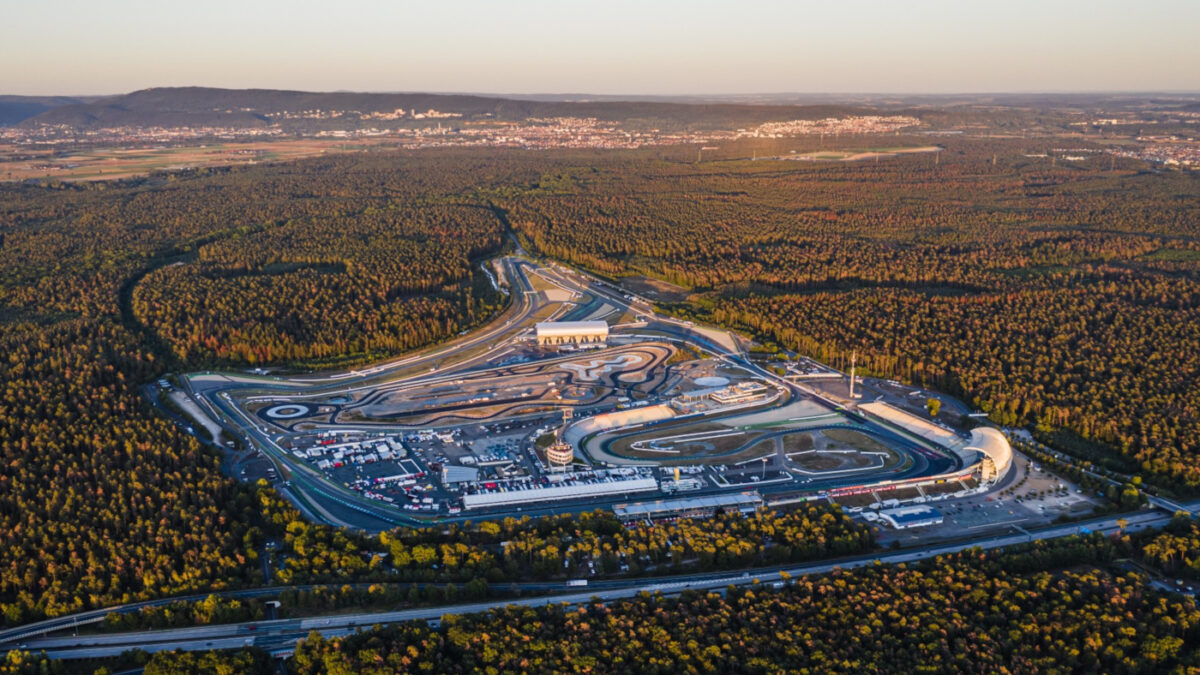 "We are very proud and happy to take our first step into the metaverse alongside Animoca Brands, one of the top blockchain gaming companies and a true pace-setter when it comes to providing digital property rights to gamers," said Jorn Teske, managing director of Hockenheim-Ring GmbH. "Our standing as one of the first officially licensed race tracks of REVV Motorsport both underlines the strength of our brand and opens up access to entirely new target groups and a new dimension of fan engagement. The economic potential this yields for us as licensors also makes it extremely interesting as a business case."
On one hand, this opens up the opportunity to 'own' part of a famous racing circuit in the digital world, when investing in a real motorsport venue might be beyond the budget of most of us. On the other, there's a growing concern over NFTs, blockchain and the metaverse, and the value they actually offer as purely virtual assets. But if you were going to buy a share of a circuit, the Hockenheimring would be a prime candidate as a famous and historic circuit.
Since opening in 1932, Hockenheimring Baden-Wurttemberg, the FIA Grade 1 track has hosted F1, World Superbikes and Grand Prix motorcycle racing, GP2, GP3, TCR and GT racing, and lots more. The 17 turns of the 2.842 mile track host up to 120,000 seated spectators, and the complex also includes a drag racing quarter-mile which hosts one of the top European events each year.
At the moment, licensing agreements for the metaverse and blockchain properties shouldn't have any impact on the available of the circuit in your favourite racing sims and games. But given how the NFT ownership is being used in Animoca Brands games, it's a potential sign of how assets might be owned and controlled in the future.