KW Studios, formerly known as Sector 3, have revealed the famous Brazilian circuit will be released soon, with Interlagos and a new car teased for RaceRoom. The news was revealed in a social media post published on the anniversary of the death of Ayrton Senna.
The image focuses on the mural of Senna, which is located at the pitlane entry at Interlagos, but on the track, there is also the blurry shape of a new car being teased for the game.
Brazilian F1 legend Ayrton Senna was a triple world champion, and sadly died on May 1st, 1994 while leading the 1994 San Marino Grand Prix at Imola. In addition to racing at the circuit as he made his way up through the motorsport categories, he famously won his first home race in 1991 after the gearbox of his McLaren became stuck in sixth gear with seven laps left. He also won again at the Autodromo Jose Carlos Pace, as Interlagos was renamed in 1985, in the 1993 season.
As a Sao Paulo local, Senna is also honoured by a kart track at the venue, and the opening Senna S corners. And the 2.677 mile layout of the circuit, first opened in 1940, has also seen plenty of dramatic moments due to the fact it's often the final race of the season, including championship deciders for Alonso, Raikkonen, and notably both Jenson Button and Lewis Hamilton is somewhat surprising results at the time.
But what about the myserious car captured as a blur?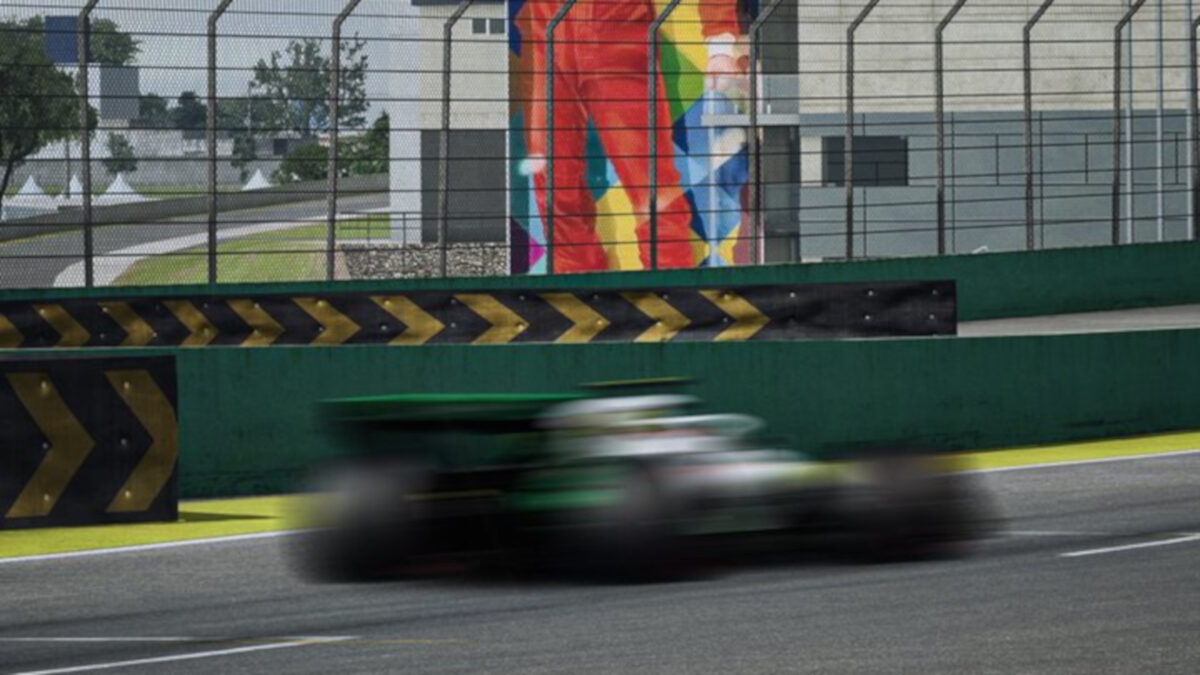 Obviously it's a modern open-wheel racing car, and given the mention of Senna, it seems quite likely that it could be an interpretation of a modern F1 car. It certainly has a halo device, and what looks like the more angular, and open, rear wing design of the current field.
While it could be an open-wheeler from a more junior series, the sim already has an existing range of options with the Formula RaceRoom models including the X-17, US, 2 and 3. Along with the retro V8, V10 and V12.
And while the official license for F1 games belongs to Codemasters, we've seen both the individual Mercedes-AMG F1 W12 E Performance used by Lewis Hamilton in 2021 released for iRacing, and an interpretation of the current cars added to Automobilisa 2 by Reiza Studios.
There's no word on an exact release date or cost, but the new car and track are being revealed fairly quickly after the release of the WTCR 2021 Car Pack, and look to be pretty close to becoming available.
You can download Raceroom Racing Experience on the PC for free via Steam. Some additional content is available via Steam, but everything can be purchased via the official game store.
Keep up with all the latest RaceRoom news, updates and eSports articles, here. And check everything available for free and via paid DLC with our RaceRoom car list, and RaceRoom track list.