It was a busy weekend for 40 top sim racing teams, but only one team could be victorious as Team Redline win the inaugural 2022 VCO Infinity 24 Hour event on iRacing. Their quintet of drivers finished just 3 points ahead of URANO eSports, with R8G eSports taking third overall.
The VCO Infinity event offered something different, with a total of 40 sim racing teams competing in 24 races, each lasting 45 minutes. Combinations of five cars and circuits were used, with a fixed set-up provided by VRS. And while the car list was revealed at the end of April (the Dallara IR18 IndyCar, the Dallar F3, the McLaren MP4-12C GT3, the Hyundai Elantra N TC and the Dallara P217 LMP2), the tracks were only shared a few days prior to the start on Saturday, May 7th.
It made for a fascinating event, with a total of nine teams taking race wins during the 24 hours of concecutive races. And it was actually VRS COANDA which took the most individual victories, but the team finished fourth overall due to some inconsistent results.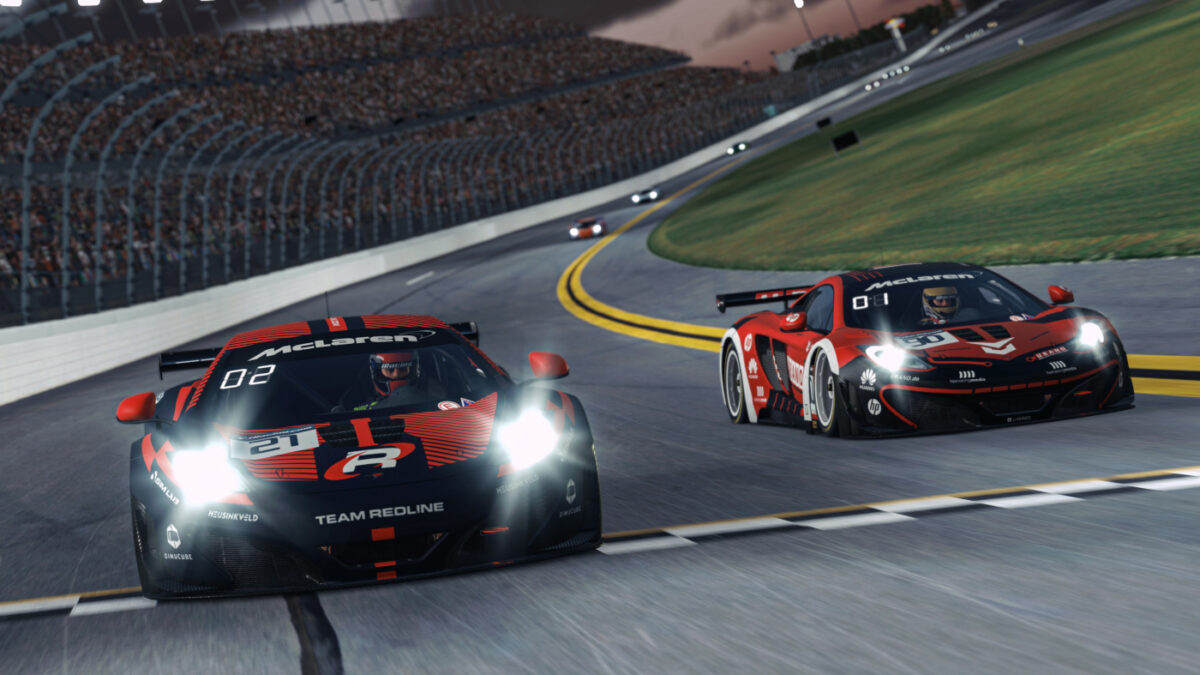 2022 VCO Infinity Wins by Team:
VRS COANDA 8
Team Redline 5
URANO eSports 3
R8G eSports 2
Apex Racing Team 2
WAS COOKIN Racing Adventures 1
SRC Mivano Corse 1
Obsidian Racing 1
BS+COMPETITION 1
2022 VCO Infinity Wins By Driver
Joshua K. Rogers 5
Valentin Mandernach 2
Patrik Holzmann 2
Luke A. Bennett 2
Tommy Østgaard 2
Yoep de Ligt 1
Phil Denes 1
Pablo Espes 1
Niclas Laubisch 1
Mitchell DeJong 1
Maximilian Benecke 1
Jack Sedgwick 1
Gael Valero 1
Brandon Hawkin 1
Ben Fuller 1
Alexey Nesov 1
2022 VCO Infinity Podiums by Team
VRS COANDA 16
Team Redline 11
URANO eSports 10
R8G eSports 9
Apex Racing Team 5
SRC Mivano Corse 4
Veloce Esports 3
Obsidian Racing 3
Aurys Racing Team 2
T3 Motorsport 2
BS+COMPETITION 2
Altus Esports 1
TRITON Racing 1
Arnage Competition 1
Zennith Esports 1
WAS COOKIN Racing Adventures 1
2022 VCO Infinity Podiums by Driver
Josh K. Rogers 5
Mitchell DeJong 4
Niclas Laubisch 4
Valentin Mandernach 4
Tommy Østgaard 4
Dominik Hofmann 3
Maximilian Benecke 3
Patrik Holzmann 3
Mack Bakkum 3
Luke A. Bennett 3
Alexey Nesov 3
Brandon Hawkin 3
Gustavo Ariel 3
Maxime Brient 3
Yoep de Ligt 2
José I. Soria 2
Pablo Espes 2
Yannick Lapchin 1
Sacha Gorlé 1
Piotr Jagodzinski 1
Pedro Sanchez Albert 1
Paschalis Gkergkis 1
Luca Wünsch 1
Kira Wolf 1
Gordon Mutch 1
Gael Valero 1
Florian Lebigre 1
Enzo Bonito 1
David Toth 1
Daniel Alves Lourenco 1
Ben Fuller 1
Phil Denes 1
Jack Sedgwick 1
Vasilios Beletsiotis 1
Josh Thompson 1
While they may not have topped the winners or podium lists, the Team Redline quintet of Maximilian Benecke, Patrik Holzmann, Josh Thompson, Luke Bennett and Enzo Bonito largely avoided the DNFs and serious issues that impacted many of the other teams trying to keep up their challenge over 24 individual races.
Patrik Holzmann (Team Redline): "What a fantastic event! What a challenge – both mentally and physically! I am always impressed and proud of how our team repeatedly performs at the highest level. I am pleased to have done my bit towards this success. In the final race, I was under a lot of pressure in a car that is unfamiliar to me, but I managed to withstand that pressure. Respect to URANO eSports and R8G eSports. They put up a great fight and put us under pressure for 24 long hours. The format of VCO INFINITY is fantastic. In a regular 24-hour race, you are prepared and just warm up briefly before your stints. Here, you come out of one race and jump straight into the next practice session to prepare for the next combination of car and circuit. That is really stressful without a real break. That makes it all the more satisfying to stand here as winners in the end."

Josh Thompson (Team Redline): "That was one of the craziest, toughest and enjoyable events I have ever taken part in. I have experienced a lot of racing series and other events, but that was on a different level."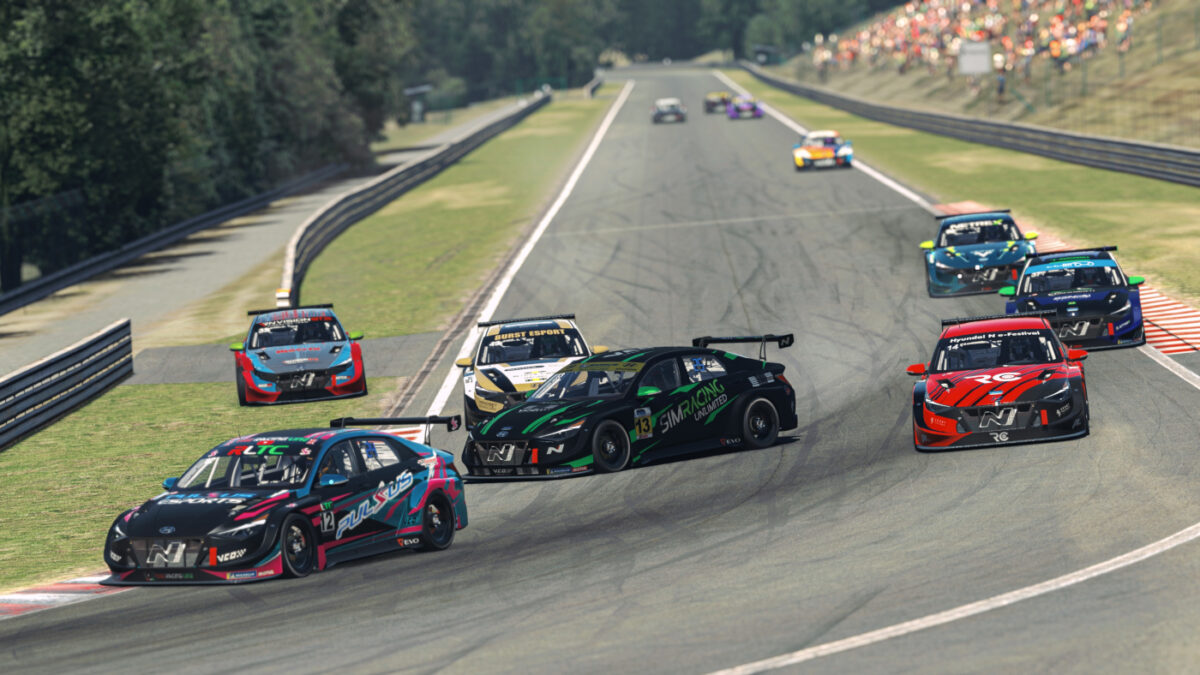 Having watched several of the races throughout the 24 hours, it was a fascinating event. Particularly as some of the drivers and teams taking part were smaller and emerging talents. For example, our own Team ORD have competed against Pulsus eSports and T3 Motorsports driver Damien Owen Harris in various leagues, so it was really interesting to benchmark their performances against the top sim racing pros. Especially as they all did themselves proud up against some of the biggest names in sim racing
And having 24 races over the course of 24 hours crammed a whole season of racing into just one day, which combined the pressure on teams to keep performing throughout a short period of time, and meant plenty of fresh chances and close racing throughout. While normal endurance racing switches between action and strategy, this new approach meant startline incidents and close battles across all of the car and circuit combinations, and effectively a reset every hour.
While sim racing and eSports logically echo the real world of motorsport in their never-ending quest for more and more realism, it's good to see an event which uses some of the unique attributes of virtual racing to do something different and play to the strengths of the sim world for a change. And congratulations are also well deserved for the VCO eSports organisers who put together the event.
"We have literally experienced an endless number of 24-hour races. They have a very special appeal in motorsport and, of course, in Esports racing. However, with VCO INFINITY we have, to a certain degree, multiplied the best moments from these races," said Florian Haasper, CEO of Virtual Competition Organisation. "24 starts, 24 hard-fought races, and 24 thrilling finishes. The result was pure action, with the best teams and drivers in the world. Congratulations to Team Redline. They seem to have a monopoly on big VCO titles. However, the opposition – particularly URANO eSports, R8G eSports and VRS COANDA – did not make it easy for the Redline team. Thank you to everyone who helped make this innovative event possible. We certainly have not seen the last of VCO INFINITY."
If you missed it live, then you can catch up on the full 24 hours below:
You can sign up to iRacing, here (and credit your referral to ORD, which we'd appreciate!). And see all vehicles included in your basic subscription, or what you can access by paying more, in our full official iRacing car list, here.
Or check out all of the included circuits, and the others you can buy, in our full official iRacing track list, here. And keep up with all the latest iRacing news, updates and eSports, here. Or follow all of our Sim Racing eSports coverage, here.