Last updated on May 26th, 2022 at 08:44 pm
It's teaser time, as once again Polyphony Digitial boss Kazunori Yamauchi has shared a mysterious image, with three new cars teased for Gran Turismo 7 in May 2022. As always, you only get to see a side silhouette of the vehicles, which are arriving in an update coming 'next week'.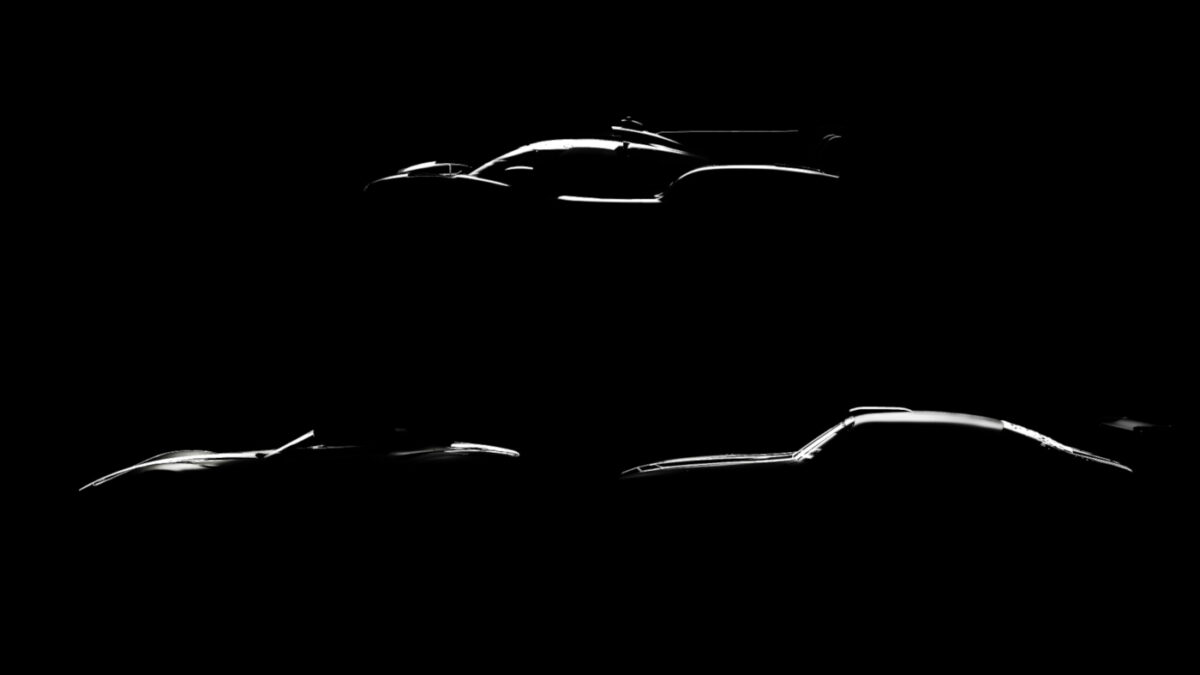 So what are the three new cars coming to Gran Turismo 7 in May? Two are relatively easy, with the Toyota GR010 Hybrid endurance racer previously confirmed for the game, as it will be used for the Touta GAZOO Racing GT Cup esports series. Which means a 3.5 litre twin-turbo V6, along with an electric motor and seven speed gearbox.
And the bottom right image is another winner of the SEMA Grand Turismo Award, with the majority of cars receiving the accolade featuring in a Gran Turismo game. In this case, it's the GoPro 1970 Rampage Camaro, which was given the prize in 2014, and features a 750bhp small block V8, and every panel created in carbon fibre.
It's the car in the bottom left which seems trickiest to identify. Without being able to see more of the wheel arches, it looks reminiscent of a classic Corvette, but the closest match would be the 1969 Chevrolet Stingray C3 convertible which is already in the game. Some people have guessed the Ferrari California, but the front arches look too pronounced from the lighting on the photo. And both tend to have more of a lip on the rear boot edge.
I doubt I'm right, given the low angled windscreen and apparently curved bootlid, but it could be something like a 1971 Corvette ZR2, as only two were ever made, and one is set to raise more than $1 million at auction this month. Fortunately we'll find out in the next few days, before it drives me insane…
Keep up all the latest news on Gran Turismo 7 or check out the latest reveals in our Gran Turismo 7 car list and the Gran Turismo 7 track list. You can obviously buy Gran Turismo 7 from the PlayStation Store or pick up physical copies from retailers including Game and Amazon.