Even during the current free access promotion, KW Studios is delivering improvements with Raceroom update 0.9.3.108 released. And it's timely, as it reverts some physics changes which went into the BMW M235i, GT3 and GT4 classes too early during the current ranked competitions, along with tweaks to the 1992 and 1995 DTM cars, the Silhouette class, the Porsche 964 Carrera Cup, and some others.
So you should find the cars slightly different in ranked racing after the update. The Ai has also been tweaked at the Salzburgring circuit, and importantly, some traffic cones 'troubles' have been solved at Silverstone.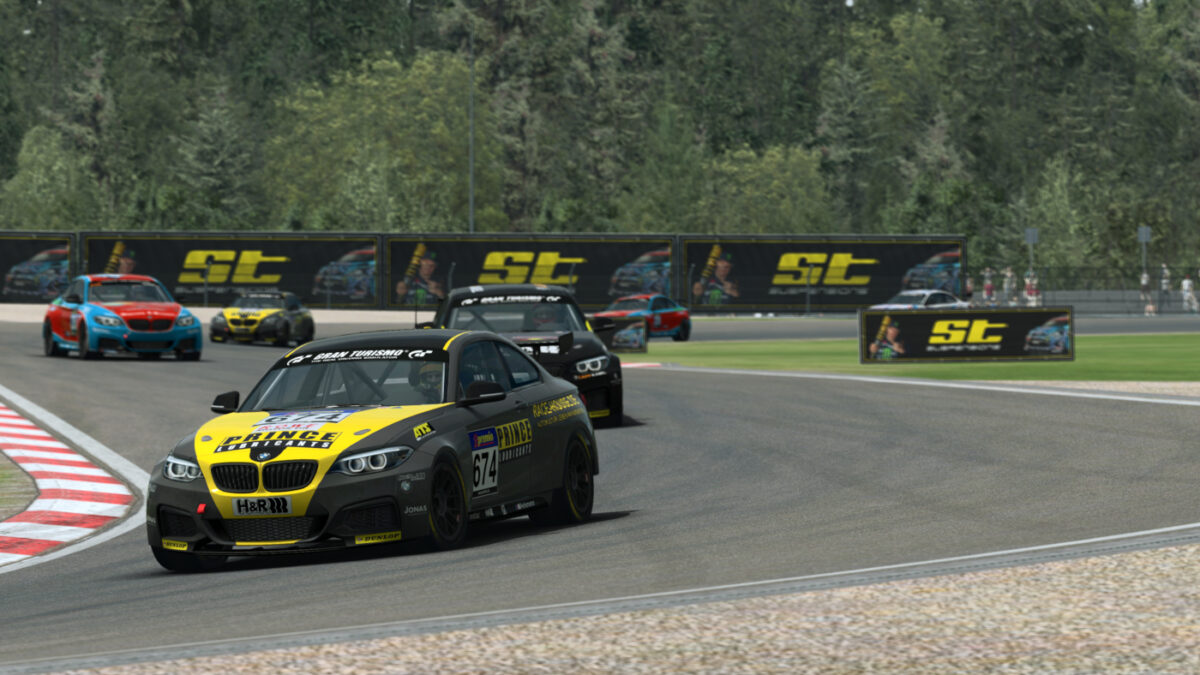 RaceRoom Update 0.9.3.108 Release Notes:
Download size = 760 MB
Client version = 0.9.3.108
Client BuildID = 8783853
Changelog:
DTM 1992 – Dampers tuned, improved differential settings, reduced pneumatic trail, increased mechanical trail.
DTM 1995 – Adjusted mechanical and pneumatic trail for a more linear FFB behaviour. Improved suspension kinematics, improved differential behaviour, tuned dampers. Adjusted the pace and wear rates of each available tyre compound. Adjusted AI tyre wear.
Ferrari 488 GT3 EVO – new sound recordings
Formula RaceRoom 90 – Adjusted front wing spark emitters so they're not quite as sparky
GT3's, GT4's, BMW M235i Racing – Reverted physics updates that went into the build too early during ranked championship.
Nürburgring – Müllenbach Schleife – Fixed some missing collision wall
P1's – Improved differential base settings
Porsche 964 Carrera Cup – Damper settings adjusted in the default car setup. Dropped the differential preload a bit, increased engine braking reduction to combat lift-off oversteer. Improved rear suspension kinematics.
Salzburgring – Slowed down the AI in some places, and made them a bit quicker into turn 1 braking.
Silhouettes – Improved differential settings, improved rear suspension kinematics, reduced pneumatic trail, increased mechanical trail.
Silverstone – Fixed some traffic cones troubles
Touring Classics – Improved differential settings. The Skyline R32 received a base setup tune up.
Whenever you're using a car that's had the physics updates applied, always go back and load the default set-up before making adjustments or jumping into a race to ensure that you get the optimal base handling and tuning to work from. Otherwise you might find out the hard way that your old race-winning set-up is now sub-optimal.
You can download Raceroom Racing Experience on the PC for free via Steam. Some additional content is available via Steam, but everything can be purchased via the official game store.
Keep up with all the latest RaceRoom news, updates and eSports articles, here. And check everything available for free and via paid DLC with our RaceRoom car list, and RaceRoom track list.