Alongside forming a new single make racing series in America, the Toyota GR86 Cup Car is coming to iRacing in 2023.
Unusually, the news was revealed on the Toyota Gazzoo Racing GR Cup North America website rather than by iRacing themselves. And the car should be fun to drive, taking a stock rear wheel drive 2.4 litre GR86 putting out 231bhp and 250Nm peak torque (which translates into 0-62mph in 6.3 seconds and a 140mph top speed), and converting it into a race machine.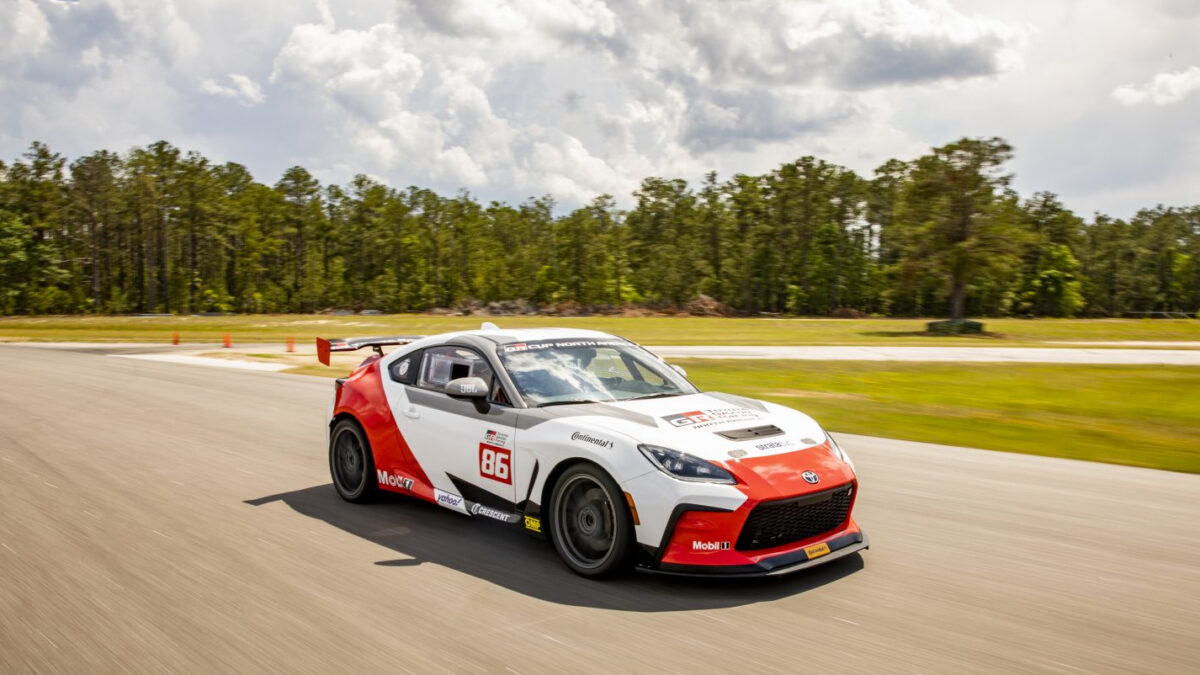 The changes include Bosch engine management, custom Borla exhaust, SADEV 6-speed sequential transmission, Alcon brakes, JRI adjustable shocks, OMP safety equipment, roll cage, carbon fiber rear wing, 22-gallon fuel cell, TGRNA designed MacPherson strut, Stratasys custom bodywork, a TGRNA designed splitter and more.
It's interesting, as it could offer an entry-level option competing with the Global Mazda MX-5 Cup, or even replacing it. And the car manufacturer has been involved in the Toyota Gazoo Racing GT Cup as a Gran Turismo series for some time, so something similarly supported could be on the cards for iRacing.
Until now, the existing Toyota presence in iRacing has been in the NASCAR series with Camry (Next Gen and Cup versions), Supra (Xfinity), and the Tundra pick-up truck.
Other series it might slot into include the Fanatec Global Challenge, which has utilised the free Kia Optima and Cadillac CTS-V for some time. And given that so many of the recent released have been front wheel drive racing cars, it's nice to see something with the power through the rear tyres coming to the service in the future.
You can sign up to iRacing, here (and credit your referral to ORD, which we'd appreciate!). And see all vehicles included in your basic subscription, or what you can access by paying more, in our full official iRacing car list, here.
Or check out all of the included circuits, and the others you can buy, in our full official iRacing track list, here. And keep up with all the latest iRacing news, updates and eSports, here.