There's already a pretty long list of mainly American and Russian vehicles, but you can now jump into a legendary UK off-roader as the SnowRunner Land Rover Dual Pack DLC launches. It adds two versions of the iconic Defender, in production for decades as a utility vehicle or a way to stand out on the school run.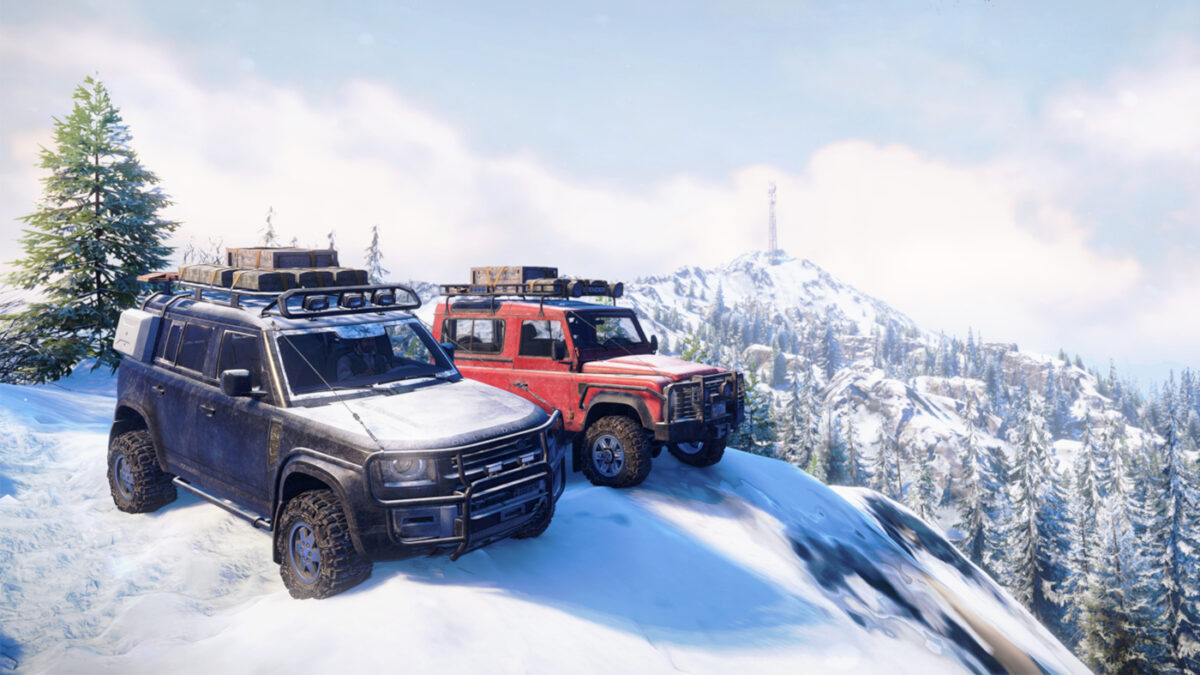 The Land Rover brand originally started in 1948 with the Series vehicles inspired by the World War 2 jeep, and giving civilians the opportunity to get a mass-produced four-wheel drive car with luxuries like a door and a roof. And most importantly, a sturdy box-welded frame and non-rusting aluminium allloy bodies.
In 1983 the Land Rover 110 was launched, later becoming the Defender (along with the Defender 90 and Defender 130) when the Discovery was also introduced, meaning that model names had to distinguish different ranges. So while the name is just 32 years old, the design of the first Defenders goes back to the originals with various engine options ranging from a 2.25 litre petrol or diesel to a 3.5 Rover V8.
And while the model evolved, it was only in 2020 that an all-new update arrived to comply with modern safety and emissions regulations, including hybrid options, and standard equipment including air suspension, 18-inch steel wheels, and a touch-screen infotainment system.
While the modern Jaguar Land Rover company is now owned by Tata Motors, it's still an iconic piece of British design and engineering. Interestingly, JLR also acquired Bowler Manufacturing in 2019, so that could mean the potential of some more extreme vehicles in the future.
The SnowRunner Land Rover Dual Pack launches across PC, Switch, PlayStation 4 and 5, and the Xbox Series X|S versions of the game from June 8th, with the Xbox One DLC available soon. It's a standalone purchase, and isn't included in the SnowRunner Year 1 or Year 2 Pass, and it's priced around £4.99 depending on platform.
You can keep up with the latest Snowrunner news, updates and mods, here. Or check out the full official SnowRunner truck list, here.
Buy SnowRunner for the PC through the Epic Games store, Steam or the Microsoft Store as a digital download. You can also find it on the Microsoft Store for the Xbox One and the Xbox Series X|S, the Nintendo eShop for Switch, and the PlayStation Store for the PS4 and the PS5. For physical editions, you can find SnowRunner on Amazon.