Find out where there's a new haulage sim worth playing with an Alaskan Truck Simulator PC demo out now, ahead of a full release later in the year. Due out in 'late 2022' the game is being developed by Road Studio and published by Movie Games, with plans for PlayStation and Xbox versions in the future.
The demo includes a 45-minute opening haul, world interactivity inside and out of your truck, and a map inspired by the Cantwell area, which is about 10% of what will be available at release. Plus you get the challenge of driving through day and night in winter, with all seasons and dynamic conditions included when Alaskan Truck Simulator gets a full release.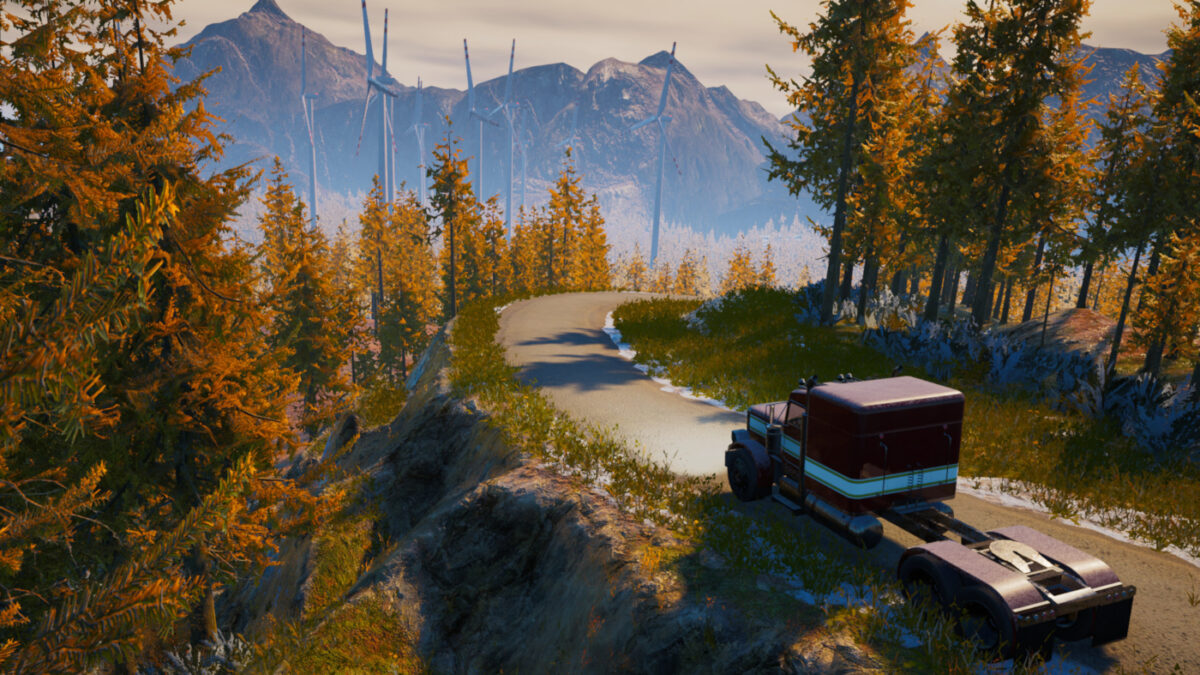 As you might imagine, the game will challenge you to deliver cargo, invest in better trucks and equipment, and try to avoid any accidents or damage. But what potentially makes it different is the survival system and the fact it'll focus on your health and condition as a driver, as well as that of your truck. So you'll need plenty of food to survive, as well as snow chains and diesel.
Existing truck sims like American Truck Simulator and Euro Truck Simulator 2 tend to focus more on the vehicles than drivers, aside from the rest stops. So the fact that you're going to be able to explore Alaska on foot sounds intriguing. Maybe you'll need to walk into a local diner, or raid a deserted hunting lodge for food. It certainly adds to the experience of hitching up a trailer or stopping for fuel when you have to actually get out of your cab. Hence the strapline, "be a trucker, not a truck".
You can find the Alaskan Truck Simulator demo on the Steam page for the game, along with the option to add it to your wishlist. And you can keep up with all the latest Alaskan Truck Simulator news, updates and more, here.