Arthur Lehouck and Atte Keuppinen took victory at the second round of the 2022 VCO Grand Slam, as Mahle Racing win the 2022 iRacing Watkins Glen 6HR event. The duo finished with a lead of two seconds in their Dallara LMP2 car, as many of the top teams dropped out of contention in the early stages.
By the end of the race, the Mahle Racing Team crossed the line ahead of the Williams Esports Chillblast and Veloce Fanatec squads, with Joshua Rogers and Mitchell deJong finishing fourth for VRS Coanda Esports. But while Williams Esports could only finish runners-up in the LMP2 class, their Mercedes-AMG GT3 was victorious in the GTD standings, at the hands of Daniel Pasztor and Louis Nahser.
The Mercedes proved dominant as the car of choice for the top five GTD teams, with Team Williams Esports building a commanding 25-second lead over URANO Esports, and finishing a lap clear of the Logitech G Altus Esports team.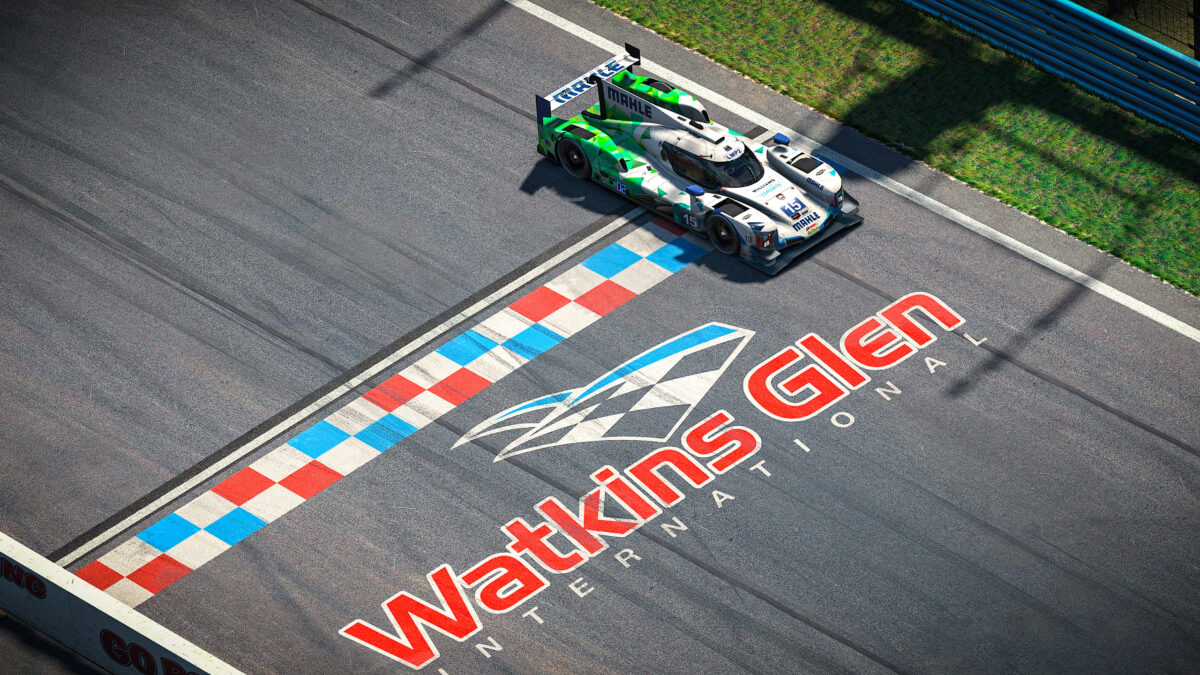 Arthur Lehouck (MAHLE RACING TEAM, overall winner): "I'm so happy to win the first special event for MAHLE! We were on a different strategy with the fuel compared to the others so we knew it would be all about the last pit stop. Atte did an awesome job and had insane pace. Unfortunately, we had that little touch with our sister car but that's racing. Sometimes, when you drive at the limit, things like this happen. Big thanks to VCO for the event, Williams Esports and MAHLE for their constant support, and Atte for his great drive!"
Louis Nahser (Mercedes-AMG Team Williams Esports, GTD class winner): "That was a good day for us. I am almost speechless after claiming my first win in such a big event for Williams Esports. Daniel had a very good start and was able to open a gap. I then focussed on saving fuel and managed the lead. To be honest, it was a relatively quiet race for us. We really enjoyed driving the new Mercedes-AMG GT3."
The 2022 VCO Grand Slam events run across four special endurance races, having kicked off in April with the iRacing Nurburgring 24. Next up will be the iRacing Petit Le Mans at Road Atlanta on October 9th, followed by the Suzuka 10HR on November 13th. And in addition to a live broadcast on the VCO Esports Twitch channel and trophy for class winners, five viewers of each event will be randomly chosen to receive 50 iRacing credits.
You can sign up to iRacing, here (and credit your referral to ORD, which we'd appreciate!). And see all vehicles included in your basic subscription, or what you can access by paying more, in our full official iRacing car list, here. Or check out all of the included circuits, and the others you can buy, in our full official iRacing track list, here. And keep up with all the latest iRacing news, updates and eSports, here.