Various fixes are now in place with F1 22 Patch 1.09 released ahead of cross-play functionality coming in the next week from EA and Codemasters. A number of niggling issues have now been solved, from the automatic gearbox changing up too slowly, to races failing to start if the host spectates the formation lap.
Many of the problems were appearing in fairly specific circumstances, but would still be a headache if they occured for you. Whether that was getting the wrong penalty if you made a mistake at Turn 4 in Australia, or renewed a sponsorship contract on the same day as a Department Event.
And the arrivial of cross-play later this week will be a fairly big event, as it's the first time in the history of the series PC, Xbox and PlayStation racers will be able to compete against each other.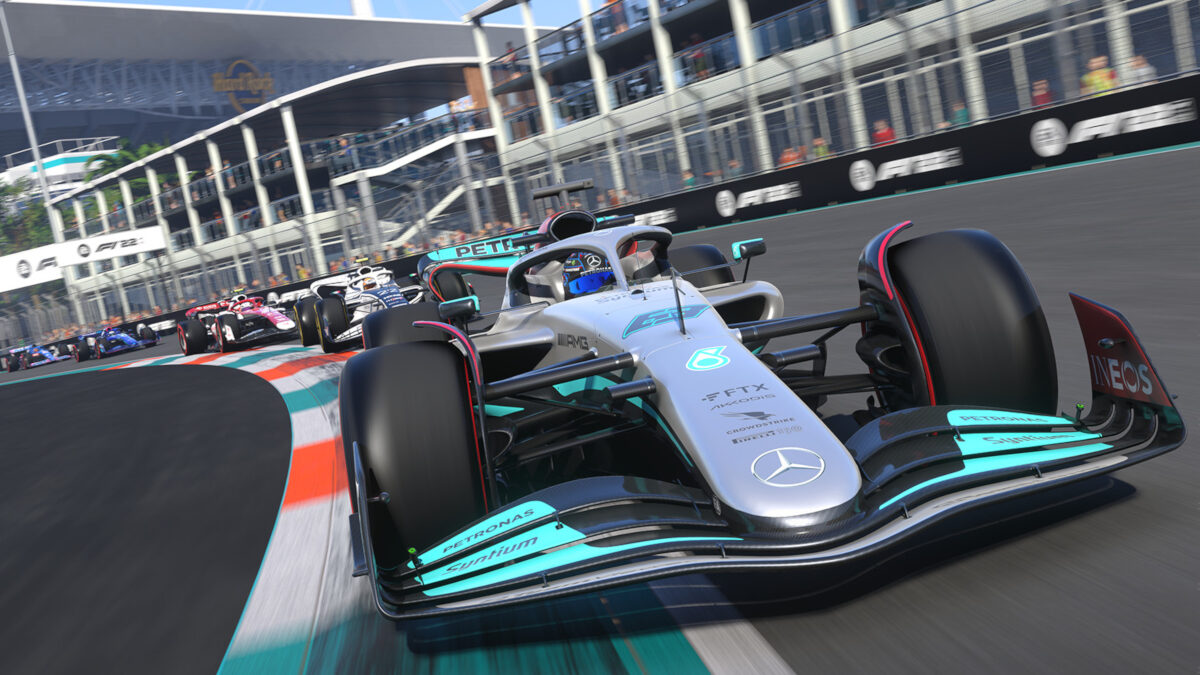 F1 22 Patch 1.09 Release Notes:
Fixed an issue where the automatic gearbox hits rev-limiter for too long before upshifting
Fixed an issue that caused radio commands to be disabled after using Flashback in certain circumstances
Tyre temperatures are now correct when starting a race with no formation lap in offline modes
Fixed an issue where players can receive incorrect penalties at Turn 4 of Australia
Improved logic on AI leaving pit lane at Paul Ricard
Lowered the threshold for enabling/disabling DRS in changeable conditions
Fixed an issue where races cannot start when host spectates formation lap in Multiplayer
Fixed an issue where players were unable to see other drivers' lap times in Race Director
Fixed an issue where cars with maximum downforce upgrades may incorrectly experience high tyre temperatures
Fixed an issue where changes to race style settings and AI difficulty in Career mode may reset on game launch
Fixed a timing issue causing incorrect sector and lap times when using Broadcast formation lap
Renewing sponsorship contract on the same day as a Department Event can no longer be exceptionally long
Fixed an issue where, in specific graphic settings, transparent boxes were sometimes appearing in-game
General stability improvements
Various minor fixes
You can buy F1 22 for the PC on Steam, the Epic Games Store, and Origin. Or via the Microsoft Store for the Xbox One and Xbox Series X|S and the PlayStation Store for the PS4 and PS5. Physical copies are available from Game or Amazon.
Keep up with all the latest F1 22 news, updates, DLC and more, here. And you can find all the cars in the game, including supercars for the first time, in the full F1 22 Car List, here.