Last updated on September 2nd, 2022 at 06:11 pm
Alongside the previously announced Dior racing outfit and customised De Tomaso Mangusta arriving on August 25th, 2022, we've now seen three new cars teased for Gran Turismo 7 Update 1.20.
The trio were shared as the traditional silhouettes by Kazunori Yamauchi, but for once they're all fairly easy to recognise.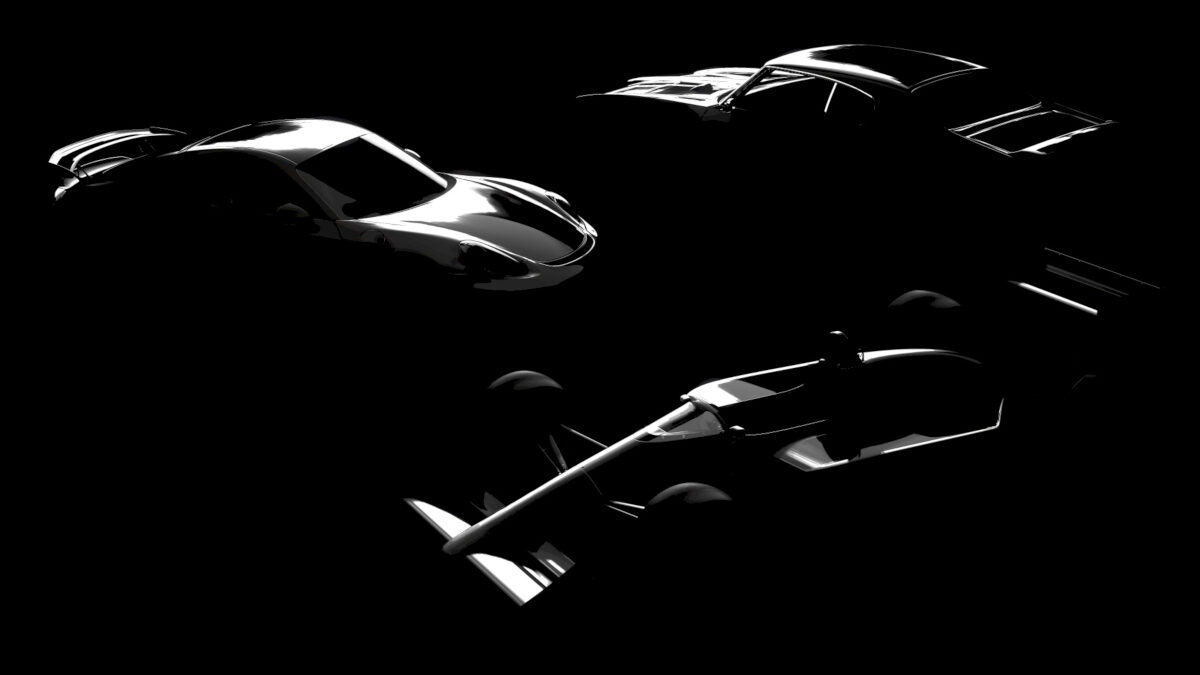 Starting on the left, there's the road version of the Porsche Cayman GT4 981, which looks set to join the race edition already in the game. The 981 was introduced in 2012 with electronically-assisted steering, and either a 261 horsepower 2.7 litre or 311hp 3.4 litre flat-six engine giving tha top speed of 164mph/173mph if you chose the manual six-speed gearbox.
Top right is the classic Pontiac GTO, with the second generation of the iconic muscle car in production from 1968 until 1972. And powered by either a 6.6 or 7.5 litre Pontiac V8. In 1969 the Judge model option was introduced with a Ram Air 400 engine, Rally II wheels, Hurst shifter with a T-shaped handle, wider tyres, decals and a spoiler.
And the famous open wheel racer appears to be the famous McLaren MP4/4, which became one of the most successful Formula One cars of all time in the hands of Ayrton Senna and Alain Prost. It only missed out on one pole position and race win throughout the entire 1988 season. In the Italian Grand Prix Prost suffered a misfire, and Senna was caught up in a crash when lapping Jean-Louis Schlesser, finishing in 10th place.
Powered by a Honda RA168E 1.5 litre V6 turbo engine putting out around 650-700bhp, it was the final year of turbo power in F1. Senna took the title based on race wins, even through Prost had claimed more points over the course of the season, and McLaren-Honda wrapped up the Constructor's title with five races left in the season.
Keep up all the latest news on Gran Turismo 7 or check out the latest reveals in our Gran Turismo 7 car list and the Gran Turismo 7 track list. You can obviously buy Gran Turismo 7 from the PlayStation Store or pick up physical copies from retailers including Game and Amazon.