Whether you love or hate alternative fuel cars, they're a growing part of motorsport and sim racing. And that continues as the electric Porsche Mission R arrives in iRacing 2022 Season 4.
The concept car was unveiled by the German manufacturer around 12 months ago, with a self-contained monocoque-type driver cell which could also be used separately outside the car as a sim racing rig. Although for practicality sake, this really means buying a second one to use for virtual motorsport and practising for real racing events.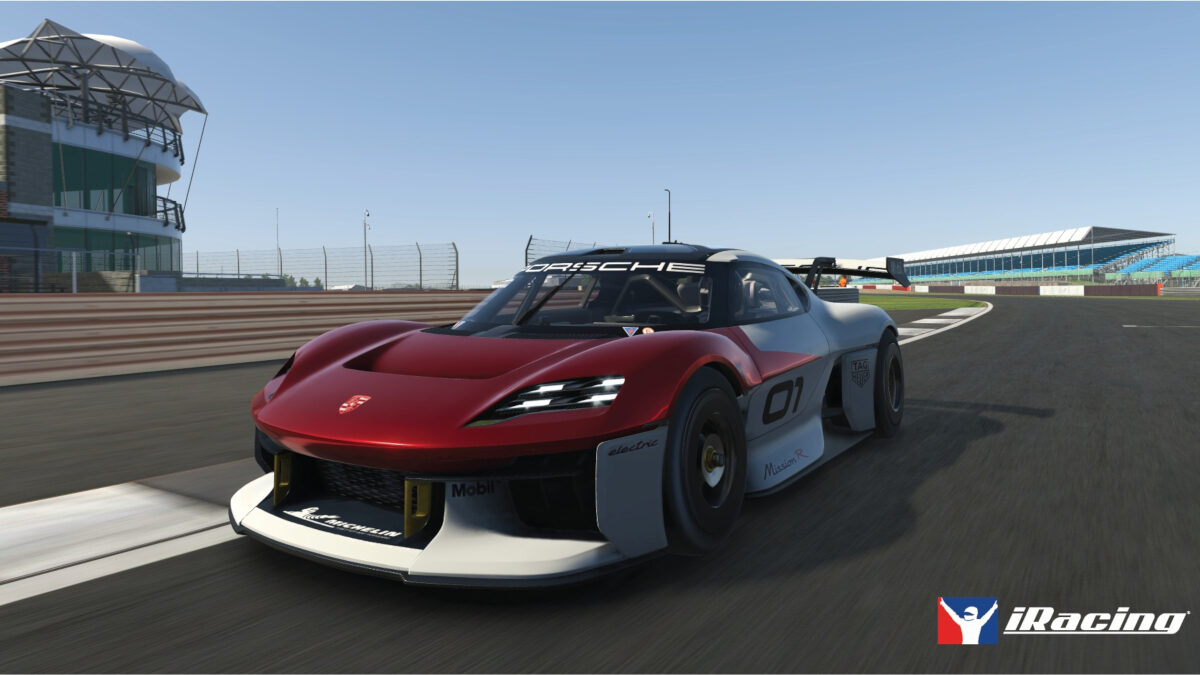 Assuming your not a Porsche works driver with a handy discount, you'll probably be more interested in the fact you get more than 800 kilowatts of power from dual electric motors, giving a 0-60mph time of under 2 seconds. Designed to match the performance of the current Porsche 911 GT3 Cup power output remains constant throughout a 30 minute race, and it can be fast charged from 5% to 80% capacity in around 15 minutes between track sessions.
The bodywork is made from renewable raw materials, with a new type of cage to protect the driver in an exoskeleton made from carbon fibre reinforced plastic. And this includes an escape hatch above the driver, which hopefully you won't need to use. There's the latest development of the Porsche Active Aerodynamics (PAA) and Drag Reduction System (DRS) on the nose section and spoiler. Along with carbon aeroblades on the alloy wheels.
It'll be the first public appearance for the Porsche Mission R in a sim racing title, although it's also licensed for use in the forthcoming Rennsport. And it certainly looks like it might be one of the most serious electric racing cars you can drive virtually.
Along with appearing in the Season 3 Week 13 playlist, there will be a new fixed-setup Porsche Mission R Challenge Series launched in Season 4. So it'll be interesting to see what participation is like, or whether the Mission R will appear in other championships alongside fossil-fuel cars.
The Porsche is likely to cost $11.95, equivalent to other paid cars on the service, although the Season 4 update will bring the new Rudskogen Motosenter circuit as free base content.
You can sign up to iRacing, here (and credit your referral to ORD, which we'd appreciate!). And see all vehicles included in your basic subscription, or what you can access by paying more, in our full official iRacing car list, here. Or check out all of the included circuits, and the others you can buy, in our full official iRacing track list, here. And keep up with all the latest iRacing news, updates and eSports, here.