It's not just Need for Speed Heat coming to the subscription service for Sony consoles on September 6th, as we'll also see the addition of Monster Energy Supercross 5 for PlayStation Plus Extra and Premium members. It will be included with versions for both the PlayStation 4 and PlayStation 5.
While the standard Essential membership is required for online muliplayer, meaning pretty much everyone will get access to the Need for Speed game, both Extra and Premium are new options which provide extra access for an increased price (Essential is £6.99 per month, Extra £10.99 per month and Premium is £13.49 per month with discounts for buying 3 or 12 months at a time). Each tier offers various extras, and one will now be Monster Energy Supercross 5.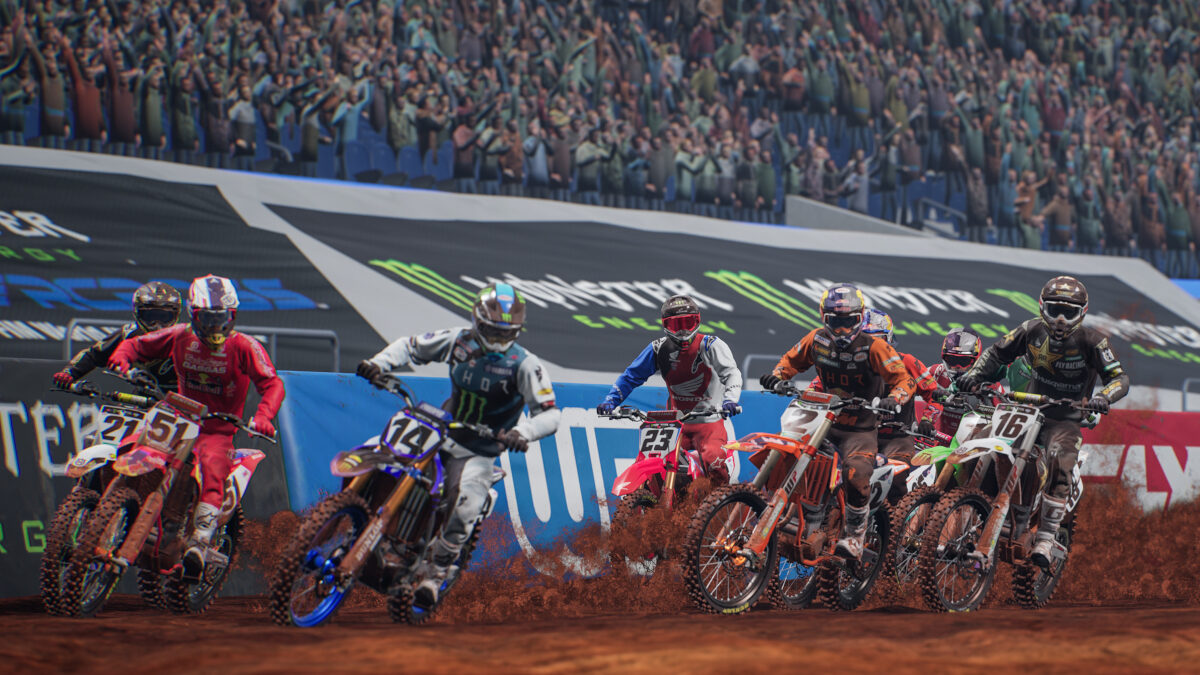 There's a reasonable list of other racing games already available in the higher priced subscription options, including MXGP 2021 also developed by Milestone, and launched in November 2021. But if you prefer competing in American arenas, Monster Energy Supercross 5 arrived in March 2022 with a new career mode across the 250SX and the 450SX classes, training to prepare your rider for racing, a new compound for practising and playing with friends, and an improved track editor.
It also has the welcome addition of split-screen racing, which is always handy for times when you have friends round and fancy a bit of competition.
You can also buy Monster Energy Supercross – The Official Videogame 5 for the PC via Steam, the PS4 and PS5 via the PlayStation Store, and the Xbox One or Xbox Series X|S via the Microsoft Store. Or grab a physical edition via Game or Amazon.
Keep up with the latest Monster Energy Supercross 5 news, updates, DLC and more, here.