It's not the most famous racing title, but if you enjoyed the anti-gravity racer released for the Nintendo Switch in 2017, Fast RMX gets a limited edition physical release via Super Rare Games from October 13th, 2022.
A total of 6,000 copies are being made, with the option of a standard release including current content, a manual, interior artwork, exclusive stick and trading cards. Or you can also get a steelbook version which adds a case. And athere's also a bundle available which includes The Touryst, also developed by German company Shin'en Multimedia.
Fast RMX includes 36 tracks, with some coming from previous title Fast Racing Neo (which was released for the Wii, along with WiiWare title Fast Racing League), and six via a free update originally available in 2017. The twist from similar games is that you can choose to switch between two colours for your anti-gravity vehicle, and can only use boosts and jump pads of the same colour.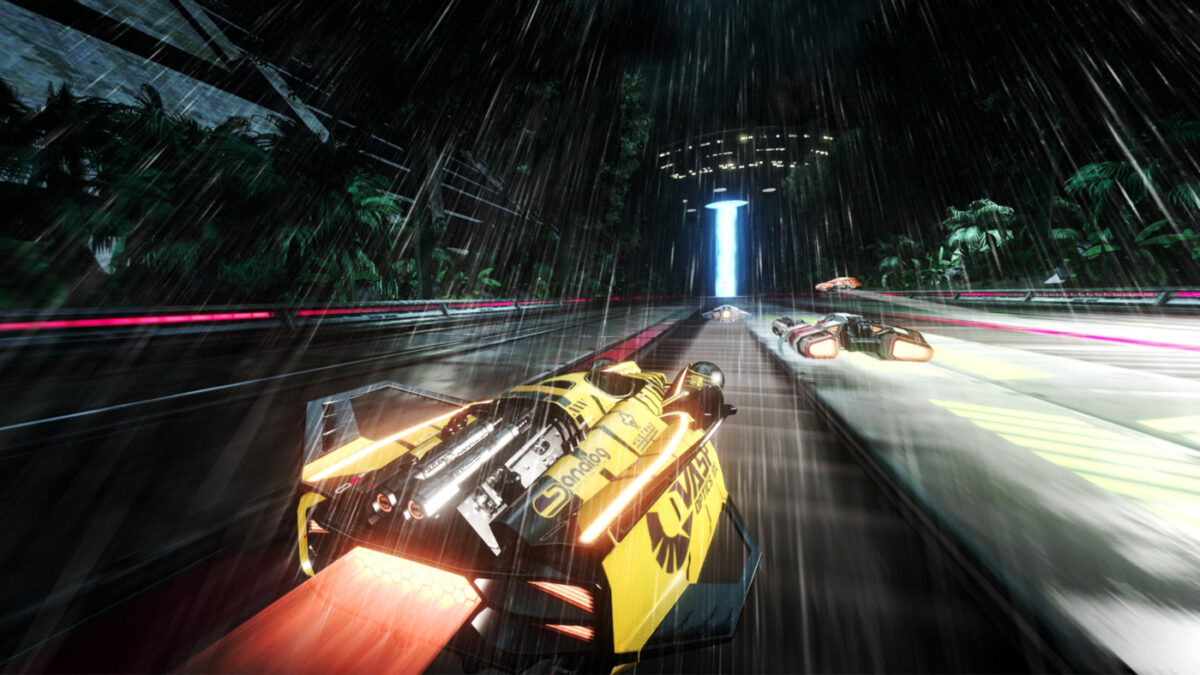 The single player campaign includes 10 cups, and 15 unlockable vehicles, alongside local split-screen and online racing for up to eight people. And graphically, the action runs at up to 1080p at 60fps. At release it was praised for the visuals, track design and AI opponents.
Fast RMX was available for the Switch as a digital download via the Nintendo eShop, although it's currently listed as Out of Stock. And it supports Switch options including HD Rumble, motion controls, single Joy-Con play and the Pro Controller.
Or you can by a limited edition physical copy for the Nintendo Switch from Super Rare Games with 3,000 of the Standard edition available at £42.00, 2,000 of the Steelbook version available for £57.00, or one of the 1,500 bundles with The Touryst for £84.00. All the cartridges are region free, with German, English, French and Japanese languages supported, and there's a limit of 2 games per customer.