It's always exciting to see smaller and less-known racing tacks become available in sim racing, and that's definitely true when rFactor 2 is adding the Croft Circuit. The North Yorkshire venue is best known as part of the British Touring Car Championship schedule, but has also hosted British and European Rallycross, British Superbikes, F3 and GT racing in the past.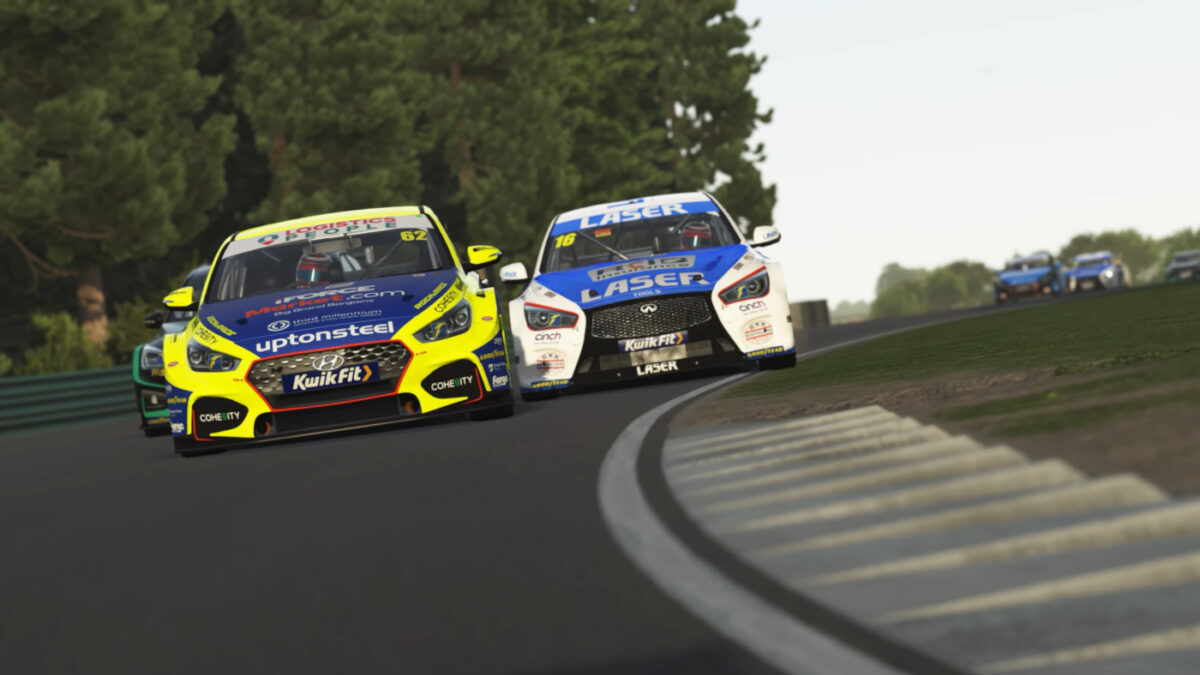 The 2.127 mile (3.423km) main layout is located near Dalton-on-Tees in North Yorkshire, with 16 corners including the tight final hairpin leading onto the start and finish straight. Like many UK circuits, it became a motorsport venue after being used as an airfield during World War 2, officially opening in 1964. By 1981, the circuit needed total resurfacing and closed, only offering Rallycross until 1995 when it re-opened with the longer layout and new facilities.
Croft is a technical and high speed circuit with plenty of overtaking opportunities and heavy braking zones. Notable corners include the opening Hawthorne Bend, the flat out Jim Clark Esses and the trio of bends named The Complex which lead into the Hairpin, a site for many late lunches and divebombs, especially on the final laps of a race.
As the first laser scanned example of Croft in sim racing, it should feature all of the bumps and features that make the circuit challenging to drive. And it's planned to arrive in the 2002 Q4 content drop alongside the Bahrain International Circuit, the BMW 330i M Sport BTCC and the Vanwall Vandervell LMH.
It's a good addition for BTCC fans, and makes use of the license held by Motorsport Games, who own rFactor 2 developers Studio 397. And it's always good to see sim titles differentiating themselves with content you don't see across five or six different offerings.
Prices for the new content and a release date have yet to be revealed, but it should all appear some time soon in November 2022.
Keep up with all the latest rFactor 2 updates and news, here. Or check out the full rFactor 2 car list, and the rFactor 2 track list. Along with downloading the demo version for free via Steam, or buying rFactor 2 for the PC.