New DLC has arrived for the first console game from iRacing, with the World of Outlaws: Dirt Racing UMP Modified Series Pack out now.
Patches and updates in October 2022 meant that the release was known about in advance by fans, and the DLC pack incudes the DIRTcar UMP Modifieds class, and the Federated Auto Parts Raceway at I-55.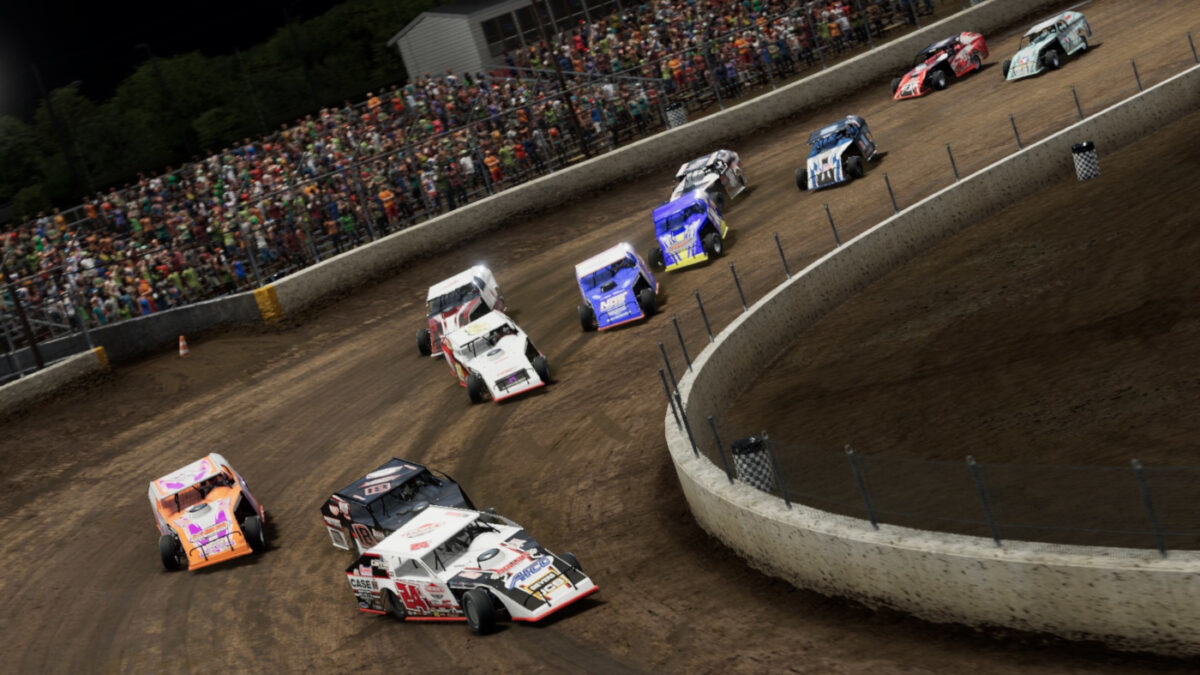 It's a popular class for dirt oval racing, with the 750hp engines in custom chassis and wedge-shaped bodywork. Along with the cars and circuit, you'll also get a selection of notable drivers from the Modifieds series;
Adam Stricker
Allen Weisser
Austin Holcombe
Derek Losh
Jamie Lomax
KC Burdette
Kenny Wallace
Kyle Steffens
Kyle Strickler
Lucas Lee
Michael Ledford
Michael Long
Mike Harrison
Mike McKinney
Nick Hoffman
Ray Bollinger
Tyler Nicely
Will Krup
Zeke McKenzie
The DLC is included for free if you purchased with the digital Gold Edition of World of Outlaws: Dirt Racing, or if you've bought the Season Pass. Or you can find it separately for £12.49 via the Microsoft Store, or £11.99 via the PlayStation Store.
It's the second add-on available since the game was released in September, with the Limaland Track Pack previously released for £4.19. It's the first title developed by Monster Games following their acquisition by iRacing, after previously working on the Tony Stewart's All American, Sprint Car and the SRX dirt oval titles, along with the NASCAR Heat series until 2019.
World of Outlaws: Dirt Racing is available for the Xbox One and Xbox Series X|S via the Microsoft Store, or the PS4 and PS5 via the PlayStation Store. And you can keep up with all the latest World of Outlaws: Dirt Racing news, updates and DLC, here. Or check out the full track list, here.