You can now invest in six more race tracks with the MX vs ATV Legends Supercross World Tour DLC released for PC and consoles. The pack includes circuits in Japan, Italy and Australia, and they feature Joker Lanes for the first time in the game.
If you're not familiar with the concept used in Supercross, Motocross and Rallycross series, it's a longer layout that racers needs to use once per race, adding around 5 seconds to a lap.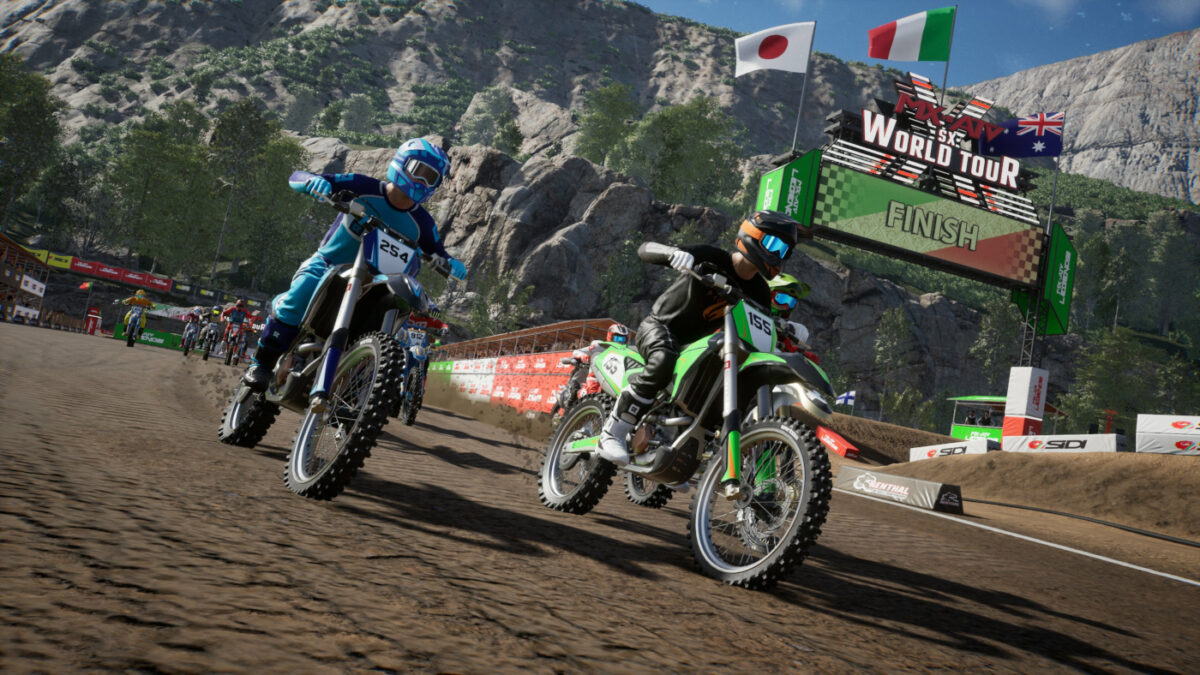 The MX vs ATV Legends Supercross World Tour DLC tracks are:
Komorebi, Japan.
Natsukashii, Japan.
Corso Scogliera, Italy
Fuori Strada, Italy
South Wales, Australia
Worm Burner, Australia
Not being an expert on global MX circuits, it appears the new tracks are fictional locations. Which means you can race in the middle of a Japanese city, or next to the Australian coast. New tracks are always fun for any racing game or sim, so if you're a fan of MX vs ATV Legends, it should offer some extra variation for you.
It also follows the sizeable Patch v1.12 released at the start of November, 2022, which seemed to cover a number of launch issues and bugs affecting the game.
The first Track Pack for MX vs ATV Legends is available now, and will cost you $5.99, €5.99, or £4.99, depending on your location and currency.
You can buy MX vs ATV Legends for the PC via Steam, for the PS4 and PS5 via the PlayStation Store or the Xbox One and Xbox Series X|S via the Microsoft Store. Or you can pick up physical copies of the title via Game or Amazon.
Keep up with the latest MX vs ATV Legends news, updates and more, here.