The hardcore motocross simulator developed by PiBoSo has been available via Steam Early Access since 2019, and there's continuing progress with MX Bikes Beta 18C released just before Christmas, 2022.
On a scratch built physics engine with chassis flex, deforming terrain, wet wetaher and more, the game focuses on practice and hosted racing. And saw a fairly sizeable release with Beta18 arriving in early November, followed by Beta 18B. The latest update has three fixes, along with the new feature of bikes faing to become transparent on track if collisions are disabled. Which means you're more able to focus on actually getting around each circuit.
If you haven't been into MX Bikes since Beta18 was released, it's worth noting previous bike setups aren't compatible with older versions. And if you're a newcomer, prepare for a fairly steep learning curve as it's a simulator targetting realism. So it can be difficult to get the hang of riding laps, before you even think of becoming competitive against more experienced racers.
The game itself has been around for years before the Steam release, and along with the five bikes available (four four-strokes and one two-stroke), plus 14 circuits, there's a range of mods and third party content to add onto the base game. Other titles developed by PiBoSo include Kart Racing Pro, GP Bikes and World Racing Series.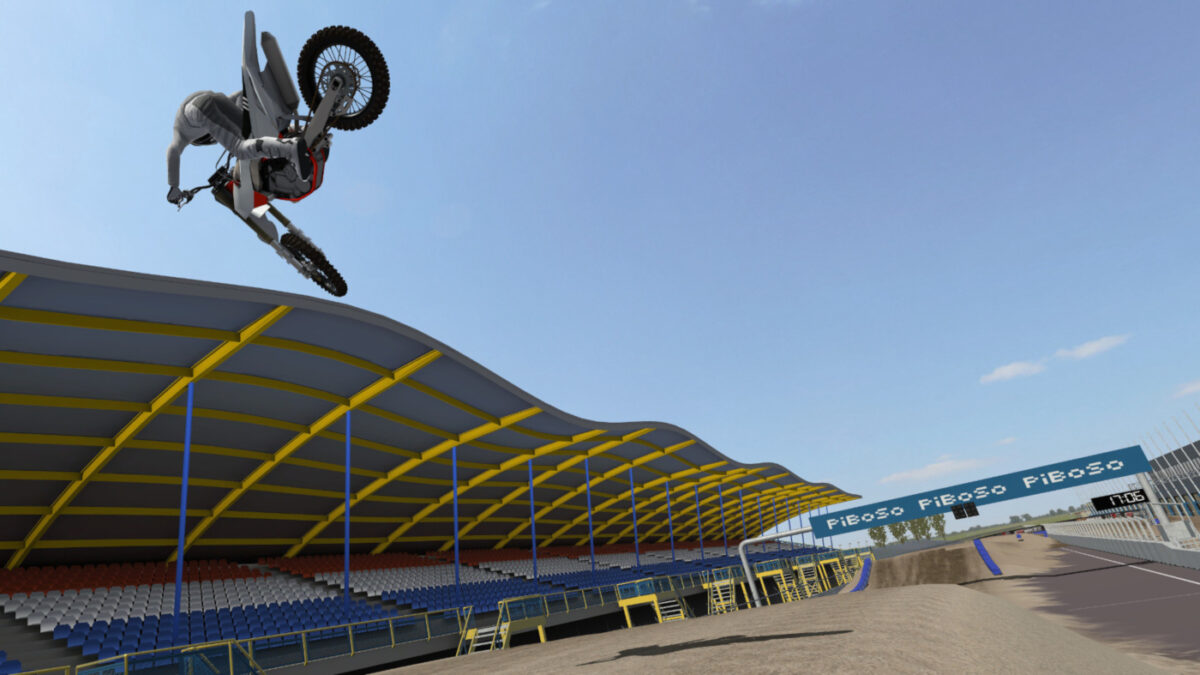 MX Bikes Beta 18C Release Notes:
fix: terrain deformation
fix: missing rider gears
fix: track shadows rendering errors
new: bikes fade to transparent on track if collisions are disabled
You can find MX Bikes on Steam for the PC, here. Or you can download a demo version via the official website to test the game before buying it. And keep up with the latest MX Bikes news, updates and more, here.