In a move which could shake up the top organisations in virtual motorsport, Porsche and FaZe Clan team up for sim racing and more in a new collaboration. Apparently they're joining forces in gaming, eSports and beyond, which suggests there could be a new manufacturer team racing in series in the near future.
You've probably heard of FaZe as a pro eSports and entertainment brand which originally began in 2010 on Youtube with gamers performing trick shots in Call of Duty: Modern Warfare 2, and has since grown to run teams across Call of Duty, Fortnite, Rocket League, and more. It's also received hundreds of millions in investment before becoming a public company in 2022. Over the years, FaZe have partnered with various brands including McDonalds, DC Comics, and Nissan.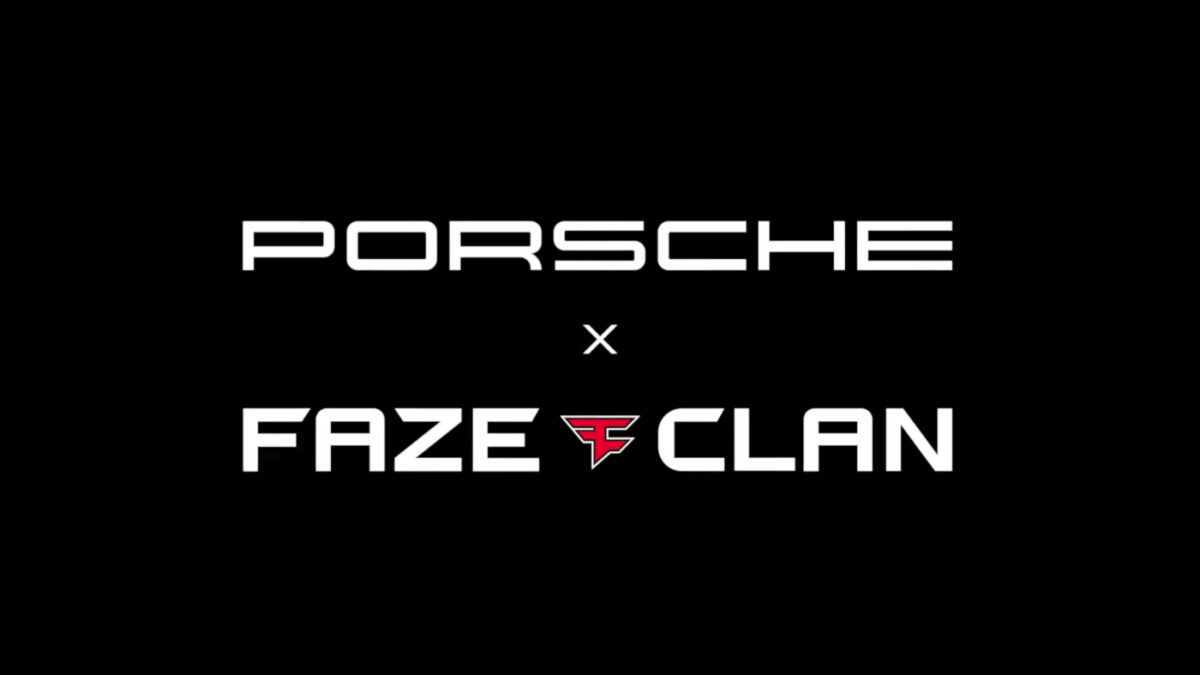 There's no detail on what the two businesses might be working on together, but it's potentially interesting news for pro sim racing at a time when many teams seem to be cutting or changing their rosters and plans.
Having a new organisation with deep pockets partnering with a manufacturer could see a new team appear. Which is interesting as Porsche officially partnered with Coanda Esports in 2022, and has seen successes including winning the 2022-2023 Le Mans Virtual Series. We don't know what information might have been shared behind the scenes, but Coanda don't seem unduly worried.
Obviously Porsche can partner and support multiple teams, especially when it doesn't involve supplying physical cars to them. So perhaps there will be two official organisations competing in existing series. Alternatively, efforts might be split between different titles, for instance, with one effort concentrating on existing championships, and another focusing on new platforms such as Rennsport.
But it does show there's continued interest and growth in sim racing eSports, despite some hiccups along the way. And may provide a new home for some pro sim racers currently without a team.
Or it may end up with Porsche just sponsoring some FaZe Youtube content and sending them some gaming chairs. But the announcement video suggests it's likely to be more than that. The description of the Youtube video mentions exclusive events, and access to new merchandise, but that's about it.
You can keep up with all the latest Sim Racing eSports news, here.