In addition to details of the ESL R1 esports series, we've also seen Spa and Mercedes-AMG GT3 confirmed for Rennsport in the announcement video.
The GT3 car is clearly seen in action, and ties in with ESL R1 teams including AMG Petronas Esports Team Mercedes-AMG. And we've known that the initial focus of the new sim racing title will be filling out the GT3 grid, with the existing car list already including Audi, BMW and Porsche examples. The Mercedes will continue the Germanic theme.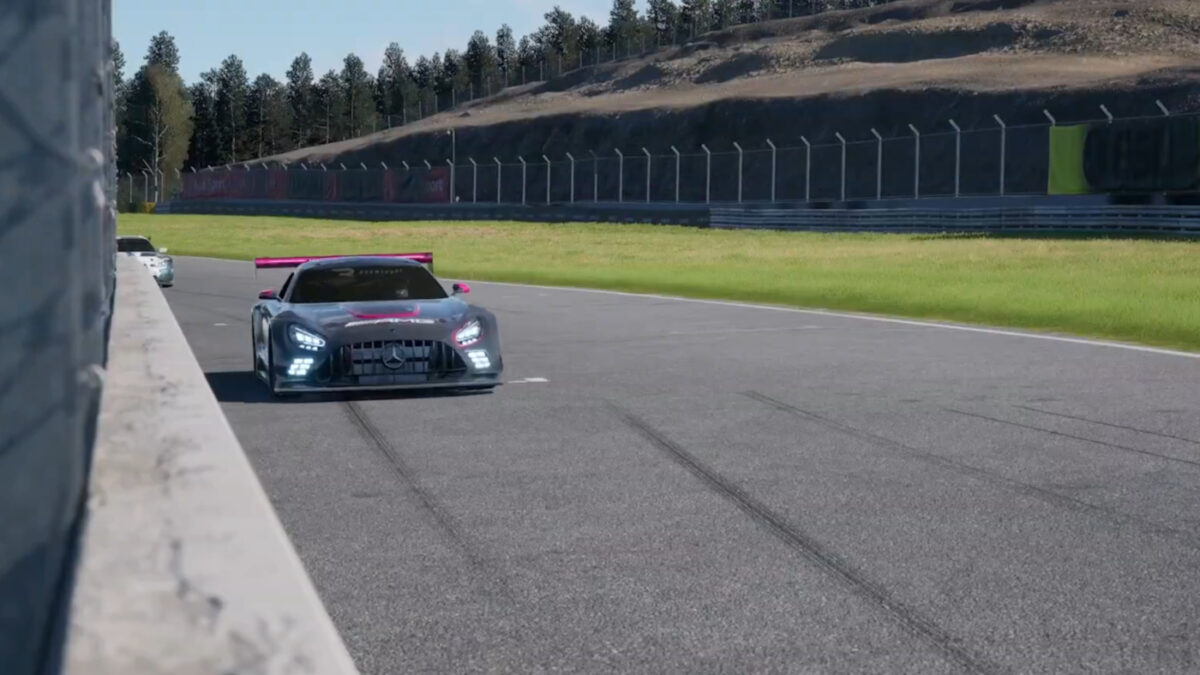 But the video also shows the cars lined up on the grid at the Circuit De Spa Francorchamps, before running over the top of Raidillon after Eau Rouge.
It's a popular circuit that makes sense a lot of sense to be added in the context of GT3 racing, and with the ESL R1 Spring Season kicking off shortly in February. With an 8 round championship, the tracks confirmed so far are Hockenheimring, and now Spa. So there will probably be some announcements in the near future about other locations featuring in the eSports series, which runs until May.
Both Spa and the Mercedes-AMG GT3 have appeared in numerous other sim racing titles, so they're additions which were fairly predictable, but it would be surprising for a sim to not include them. And with a closed beta due to start soon before the proposed late-2023 launch of Rennsport, and the ESL R1 kicking off, we'd imagine the GT3 and circuit rosters will expand later in the year to include more variety.
You can see the latest Rennsport news, updates, content and more, here, along with a list of all the cars confirmed for Rennsport so far (and the tracks as well).