If you're looking for a H pattern gearshift for your sim racing rig, then there's definitely a new contender to check out with the new Moza HGP Shifter launched by the hardware manaufacturer. And it packs a lot of features ifor the competitive £139 price.
The HGP Shifter features a full metal construction with CNC-machined alminium, and comes with an anodised black finish which looks reasonable stylish. And it gives you seven forward gears, plus reverse, in a traditional H pattern layout. A locking mechanism also helps you avoid accidentally engaging the seventh or reverse fears by mistake. And there's a shock absorbing damper system inside the HGP to help each gear change feel positive, smooth and precise.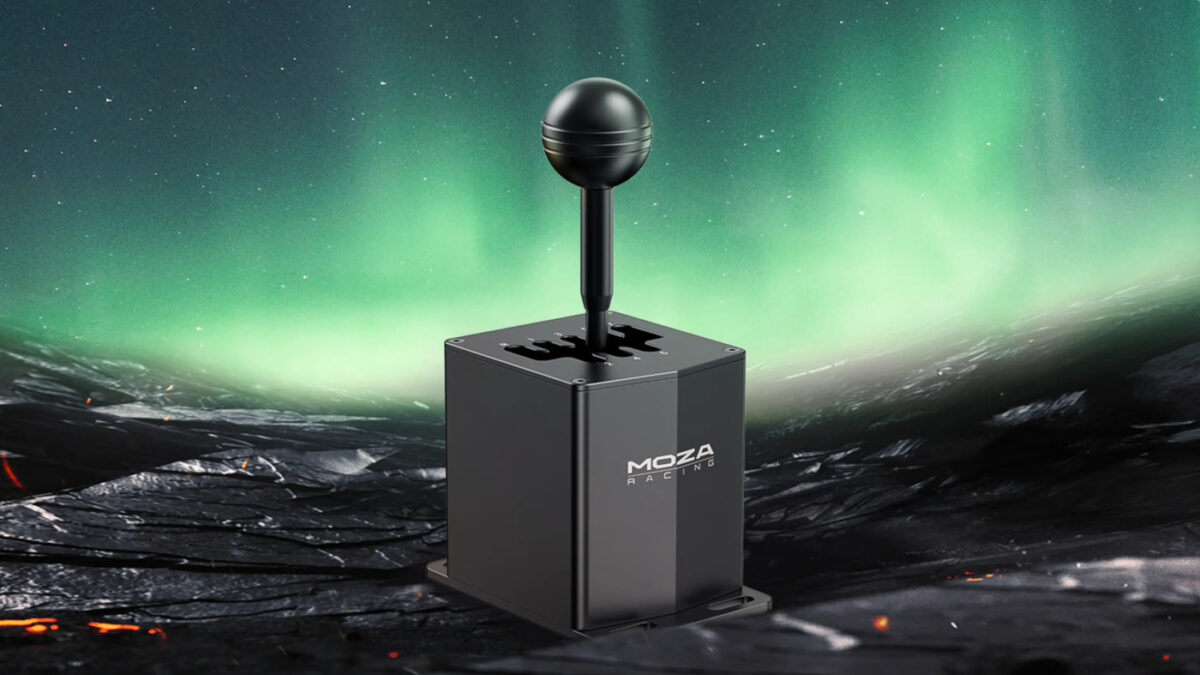 Shifting is detected by a 15-bit high precision and non contact angle sensor, rather than a potentiometer, so it should last a decent amount of time. And most interestingly, it also includes an intelligent downshirt system which you can customise to replicate the benefits of heel and toe shifting. That technique has been used by real and sim racers for years to blip the throttle slightly when changing down through the gears, keeping the car more balanced into corners.
Various sims already offer throttle blipping for shifting down the gears, but this is the first gearstick to provide the same functionality regardless of the sim racing platform. And it allows you to set the amount of throttle and the length of blipping, so you can fine tune it for your car or driving style, which most sims don't currently offer.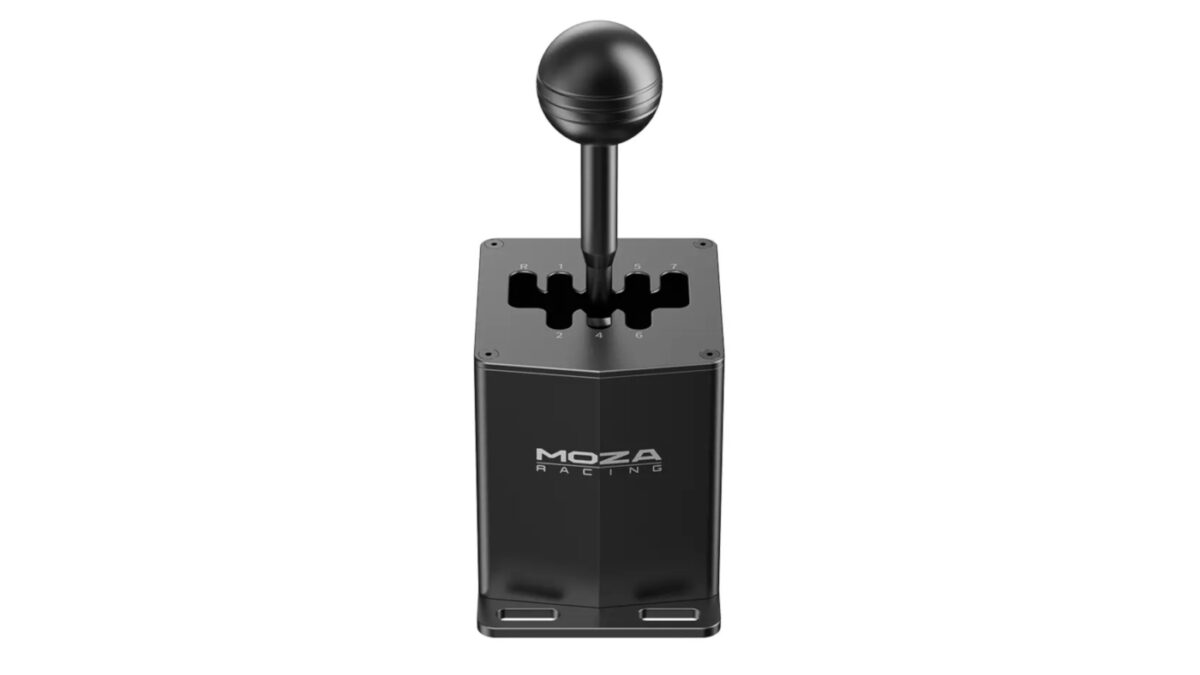 As standard, the new Moza HGP shifter will quickly mount to a sim racing rig, but there's a dedicated desk system available separately. It's connected via dual ports either going directly to your PC via USB, or through the Moza universal hub and compatible wheel bases. There's also a dustrproof cover to prevent dirt and grime getting into the internals of the shifter, and the knob uses a standard automotive thread so you can replace it with almost any aftermarket version.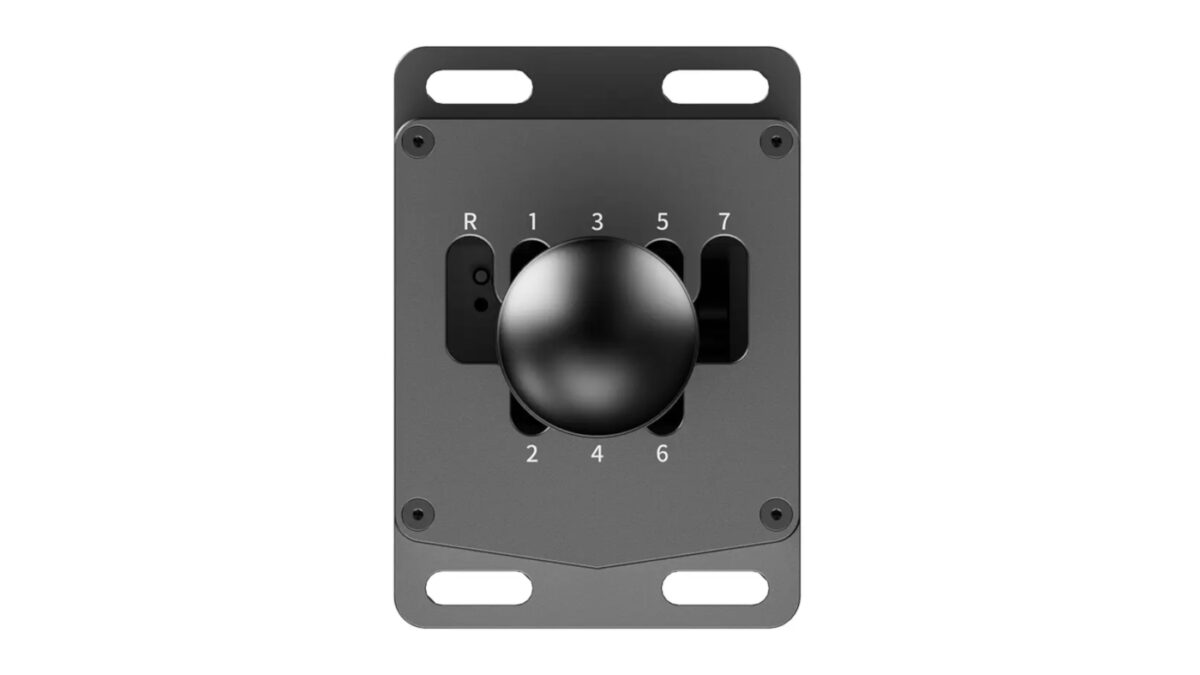 Priced at £139, with the table clamp for a shifter or handbrake costing £27, it's competitive with the longstanding Thrustmaster TH8A (£169.99), or something like the Fanatec Clubsport (€259.95 or around £228). The one big difference is that the TH8A and Clubsport both also offer the option for sequential shifting, which isn't a choice for the HGP. But then again, with most sim racers using paddle shifts for anything using a sequential gearbox, how many people will use that option rather than sticking with the h pattern for older and classic cars?
The other talking point is the auto-blip, which personally I have no problem with. As much as I aspire to mastering heel and toe braking like Walter Rohrl in a Group B Audi Quattro, we are all able to choose how much difficulty and immersion we want to enjoy in sim racing. Some cars are difficult enough to keep on track without accidentally messing up downshifts. And it's interesting that the HGP gives you the chance to finetune how the autoblipping functions.
You can order the Moza HGP Shifter now directly from their website. Moza products are also available in the UK from resellers including GT Omega, Abruzzi and Overclockers. And if you're upgrading any part of your sim rig, you can find news of the latest wheels and pedals here, along with all other hardware including gearshifters, handbrakes, button boxes and more here, plus sim rigs themselves, here.