Celebrating 100 years since the first trucks were produced in Renton, Seattle, ATS adds a special Anniversary Edition Kenworth W900 along with updating the standard model already available in the sim from SCS Software.
The new version of the Kenworth W900 for American Truck Simulator includes a range of trim and colour options including:
New long 6×4 chassis painted in red with side markers
New exhaust pipes engraved with the number '100'
New side hood badge logo
New sleeper side badge with Kenworth 100 lettering
New fully painted plate below doors
New paintjob for 86 inch sleeper
New interior version with black dashboard & with red 'Kenworth 100' logo
New interior dashboard trim option with metallic look
New leather seats and bench 
Meanwhile the standard W900 gets new options including upgrading to a 86″ studio sleeper, which is the largest version yet, and all sleepers get detachable roof and side deflectors, along with customisation of the side badge.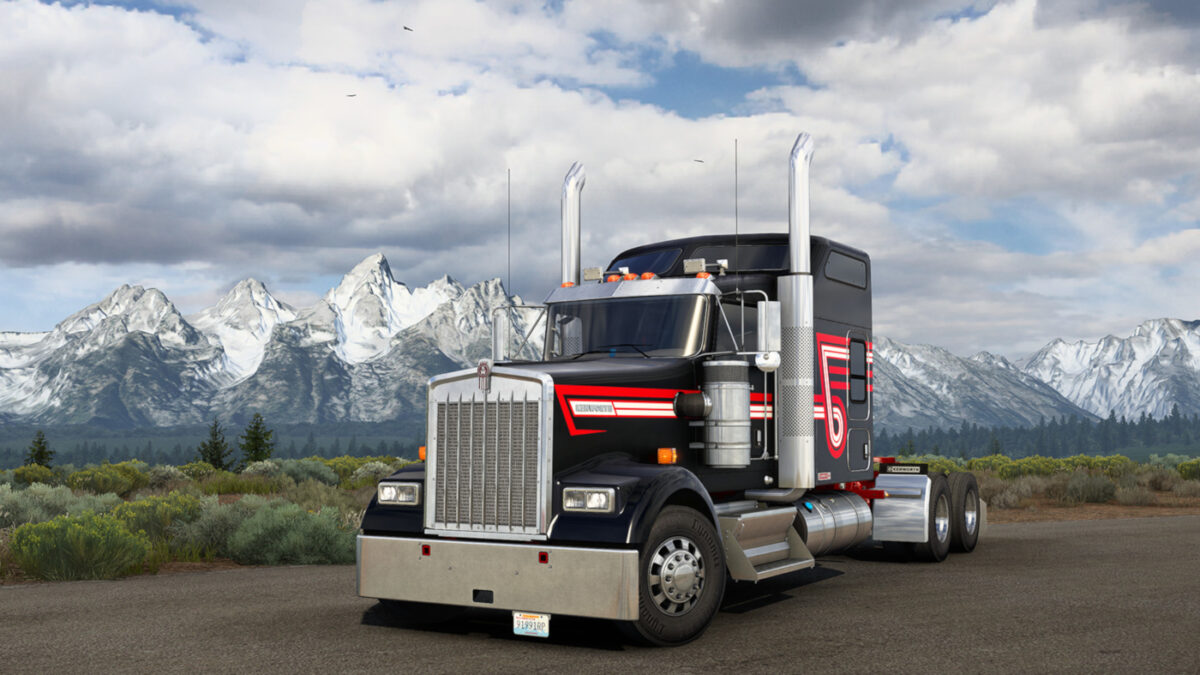 Several new chassis options have also been redesigned, with three sizes (short, midsized and long), and each offering five versions (6×2, 8×4 liftable, 6×4, 8×4 liftable and 8×6). Fuel tanks are now fully separate and and be chosen independently, along with a range of new accessories including doorsteps, handles and hood logos. The cabin and interior have also been completely remodelled with three trim options, a bench for the 86″ studio sleeper and the choice of wood or black plastic for your dashboard.
Other changes include new front and rear bumpers, mudflaps, mudguards, hood indicators and more.
Keep up with the all of latest news and content for the game with our American Truck Simulator coverage, or browse the trucks officially available with our American Truck Simulator Truck List. You can purchase the game and current DLC for the PC via Steam.