In a rare example of a sim racing accident with a happy ending, an ARCA update mistake sparks a new official iRacing series launching next week.
The most recent iRacing 2023 Season 2 update accidentally applied a change to the NASCAR ARCA Menards Chevrolet Impala used for the one-make oval development series. And as a result, the car gained a much higher 9700rpm rev limit and a lot more horsepower (around 950hp). Which proved incredibly popular with a lot of oval sim racers.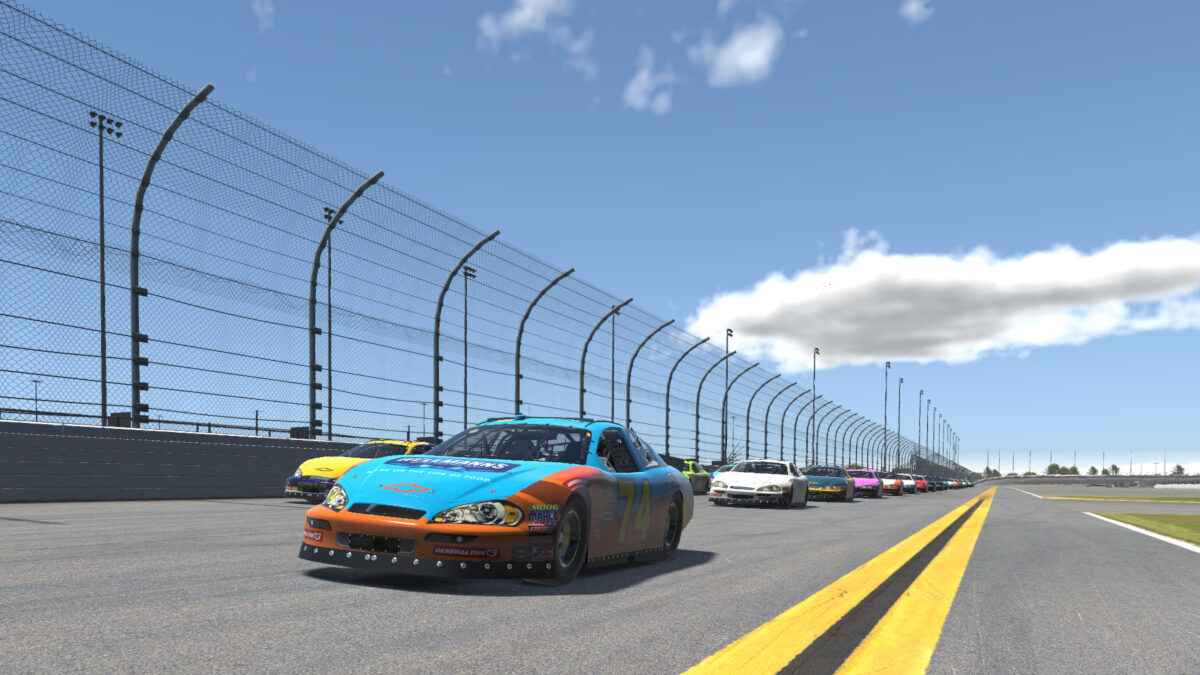 And having initially responded that a fix would be arriving soon, iRacing has now changed their mind and create a new Gen4 Cup Fixed series for the higher-powered version. As revealed by iRacing Associate Producer Greg West in a forum post "We are introducing a variant of the ARCA car built to Gen 4 specs next week. This car, which will be included for all customers that own the ARCA car, will debut in a new series at the Class C license level; the Gen 4 Cup- Fixed."
A patch is scheduled for Monday March 13th which will include a reversion to the old ARCA car physics to allow the previous D Class series to run as planned. And there will potentially be additional parths towards updating both versions further, with the schedule for the new C Class Gen 4 Cup Fixed Series mirroring the race length of the open setup Class C Trucks events.
The real ARCA Menards series used steel-bodied Generation 4 cars from the NASCAR Cup Series for many years, with V8 engines also built to the same specifications until the ARCA Ilmor 396 control engine was introduced in 2014, along with a new composite body. In iRacing, the car model was originally used for the Class B NASCAR series, but then detuned to an ARCA spec machine for virtual racing. So the accidental boost rekindled a lot of memories for oval sim racers, leading to the push to keep it in iRacing.
It's definitely good to see iRacing responding quickly and positively to the sim racing community, and there seem to be a lot of happy oval racing fans celebrating the news. Now if only a similar happy accident could occur for the VW Jetta in a future update…
You can sign up to iRacing, here (and credit your referral to ORD, which we'd appreciate!). And see all vehicles included in your basic subscription, or what you can access by paying more, in our full official iRacing car list, here. Or check out all of the included circuits, and the others you can buy, in our full official iRacing track list, here. And keep up with all the latest iRacing news, updates and eSports, here.