You can now decide on what version of the game and bonuses you might like, as TT Isle of Man: Ride on the Edge 3 pre-orders begin. Developed by RaceWard Studio for the first time in the series, the game will be officially released on May 11th, 2023 for the PC, PS4, PS5, Xbox One, Xbox Seres X/S and Nintendo Switch.
Pre-order before then to receive 48 hours early access to the game before the full release, giving you a chance to master the TT circuit and explore the island before anyone else. And you'll also get a special John McGuinness 100th superbike start livery, as used by the multiple TT race winner in 2022 on his Honda CBR1000RR-R SP. With 23 wins and 47 podiums throughout a career starting in 1996, the legendary rider also had a corner on the Snaefell Mountain Course named after him in 2013.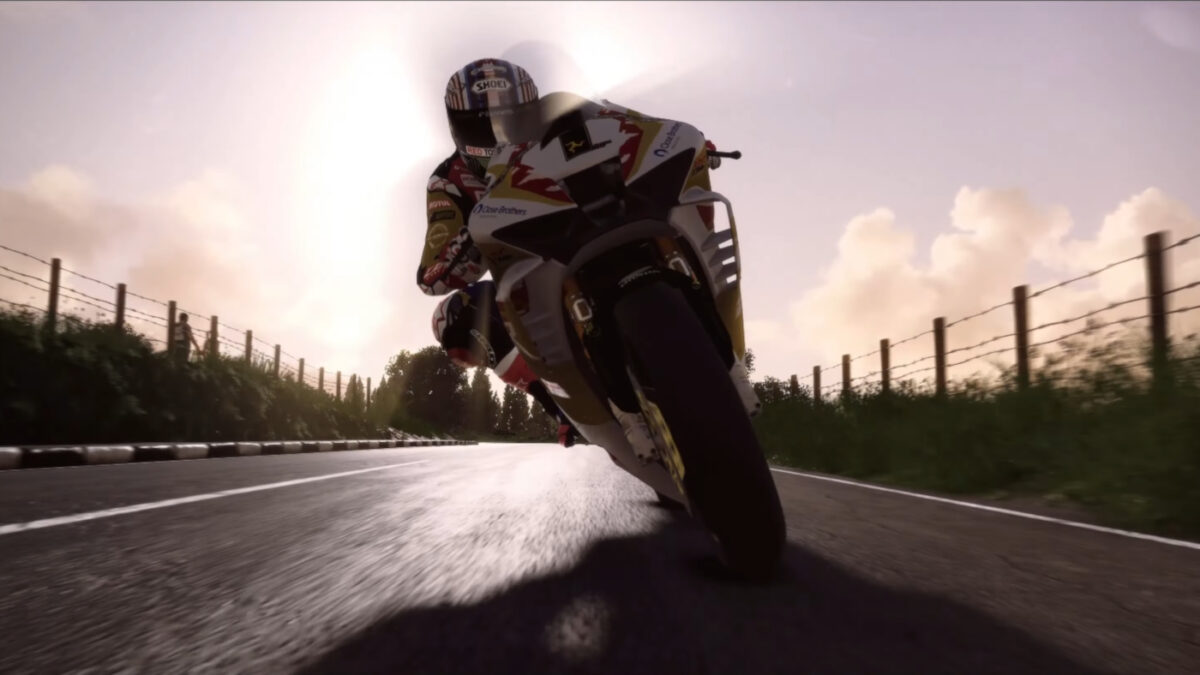 Along with the pre-order bonus, it's also been revealed that you can buy the standard version, or a Raceing Fan Edition, which adds a starter pack worth 380 points to upgrade motorcycles more quickly, and free access to the 2023 Tourist Trophy roster DLC. Which means the bikes and riders for 2023 will be coming as paid DLC later in the year, with the event running from June 3rd to June 10th this year. PlayStation pre-order prices are £49.99 for the standard edition, and £54.99 for the Racing Fan Edition, which Xbox owners will pay £49.99 or £57.99.
TT Isle of Man: Ride on the Edge 3 is a new approach to the road racing motorcycle game, with Raceward taking over from KT Racing, and introducing a new explorable 200km of roads allowing you to ride around and discover challenges rather than just jumping from race-to-race. This means you can also enjoy riding in the rain, as the actual TT events don't take place in bad weather, but other races and exploration can give you the additional challenge.
At launch, you'll get the Superbike class with 21 licensed riders, and the Supersport machines with 17 licensed competitors, with bikes and teams represented from previous years to use in quick race or career modes, or in online muliplayer.
You can pre-order TT Isle of Man: Ride on the Edge 3 for the PC via Steam, and eventually the Epic Games Store,, the PS4 and PS5 via the PlayStation Store, the Xbox One and Xbox Series X/S on the Microsoft Store, and the Switch via the Nintendo eStore when it gets listed.
Keep up with all the latest TT Isle of Man Ride on the Edge 3 news, updates and more, here.