Announced at short notice due to catastrophic flooding in the Emilia-Romagna region of Italy and cancellation of the Formula One Grand Prix due to take place last weekend, the Real Racers Never Quit Imola Event attracted big support on Sunday from professional and sim racers, along with a large audience on Twitch who could donate to support efforts.
Obviously virtual and real racing take a back seat when a real life catastrophe impacts such a huge numbert of people. But it's always comforting to see how people respond to try and help these situations, especially when it's the sim racing community coming together.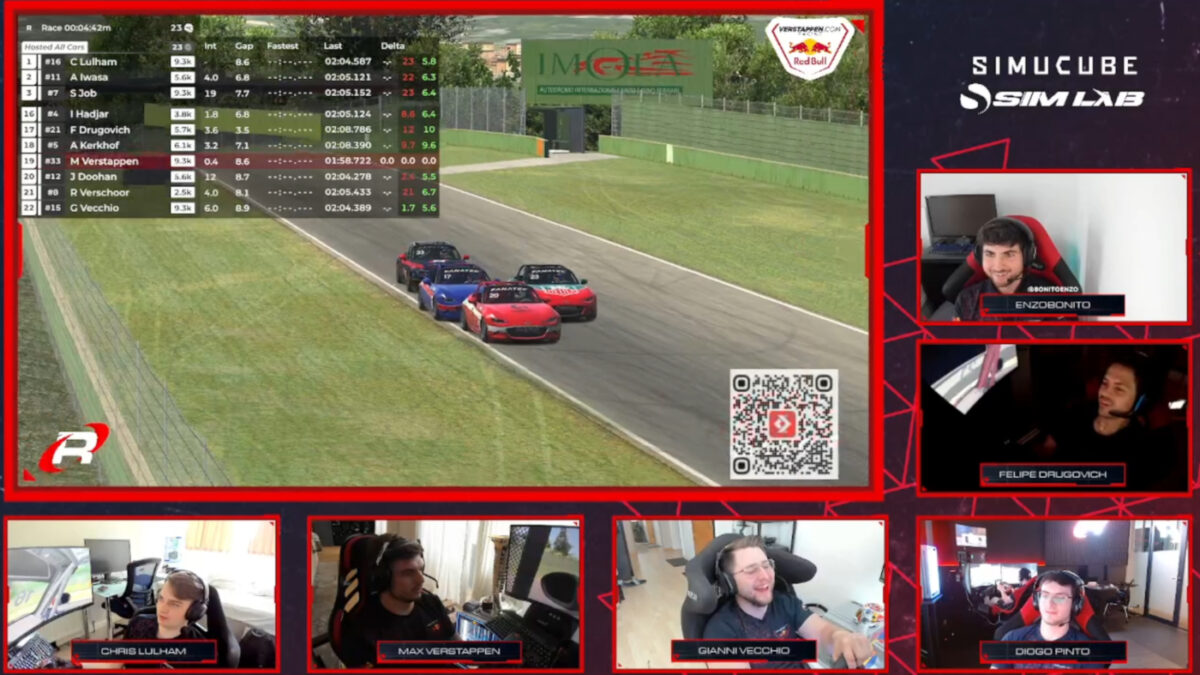 Team Redline put together the event, reviving the name used for a six-event mini-sieres used during the 2020 pandemic lockdown. It was presented by Luke Crane and featured;
Pro Drivers:
Max Verstappen
Jak Crawford
Isack Hadjar
Ayumu Iwasa
Enzo Fittipaldi
Arvid Limbdblad
Luke Browning
Felipe Drugovich
Oliver Roland
Antonio Felix Da Costa
Richard Verschoor
Jack Doohan
Gabriel Bortoleto
Alongside sim racers including:
Gianni Vecchio
Enzo Bonito
Luke Bennett
Chris Lulham
Jeffrey Rietveld
Kevin Siggy
Atze Kerkhof
Josh Thompson
Diogo Pinto
Tom Burns
Sebastien Job
Four racers were organised on iRacing, appropriately at the Imola circuit, with all drivers competing in a Formula 3, Mazda MX5, Formula Ford and Toyota GR86. Streamed via Twitch, it's so far attracted more than 488,000 views. And you can watch all the action replayed here.
And if the event prompts you to donate to support the relief aid efforts (or you just want to contribute anyway), the Scuderia Alpha Tauri F1 team have listed all the details for the operations organised City of Faenza.
Keep up with all the latest iRacing news, here. You can sign up to iRacing, here (and credit your referral to ORD, which we'd appreciate!). And see all vehicles included in your basic subscription, or what you can access by paying more, in our full official iRacing car list, here. Or check out all of the included circuits, and the others you can buy, in our full official iRacing track list, here.