After recently releasing the MAN TG3 TGX into Euro Truck Simulator 2, now a free American Truck Simulator update adds new Volvo VNLs. So you can try out new vehicles on whichever continent you prefer to drive.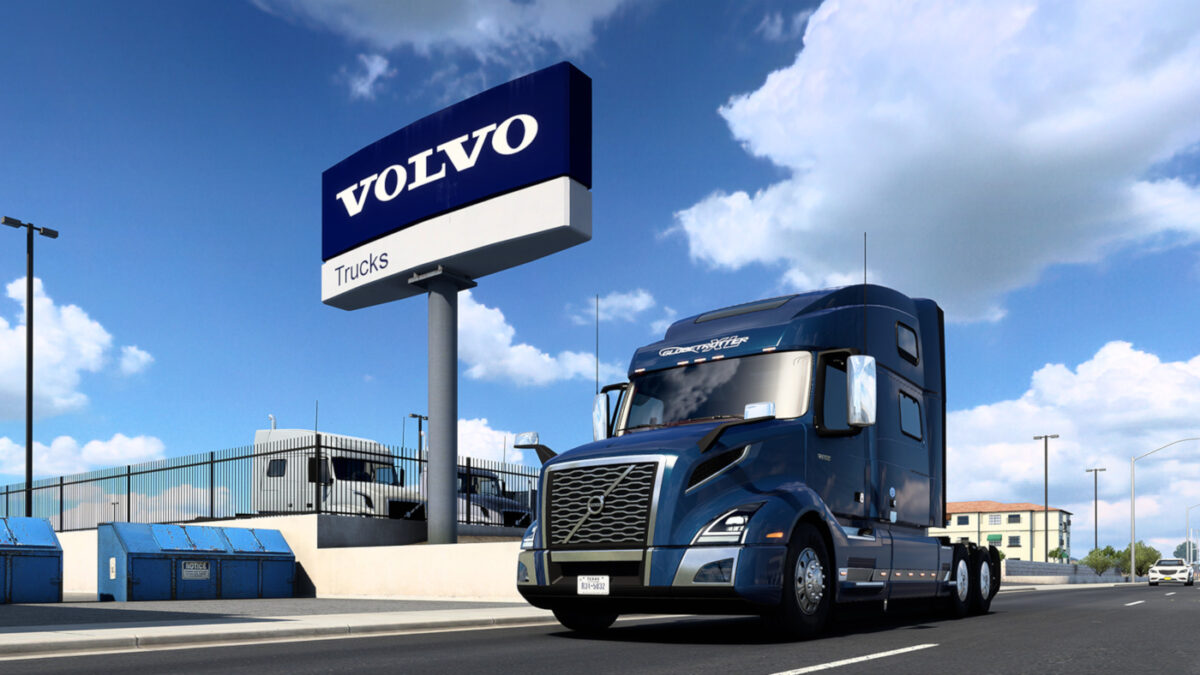 The 195.17MB download includes three models which make up the North American long haul series, with the VNL 300, 740 and the flagship 860 all arriving via the in-game Volvo dealerships. The VNL range was originally introduced by the Swedish manufacturer in 2004 to designate a long bonnet. And as you'd imagine, there's a whole range of options and opportunities to customise your rig.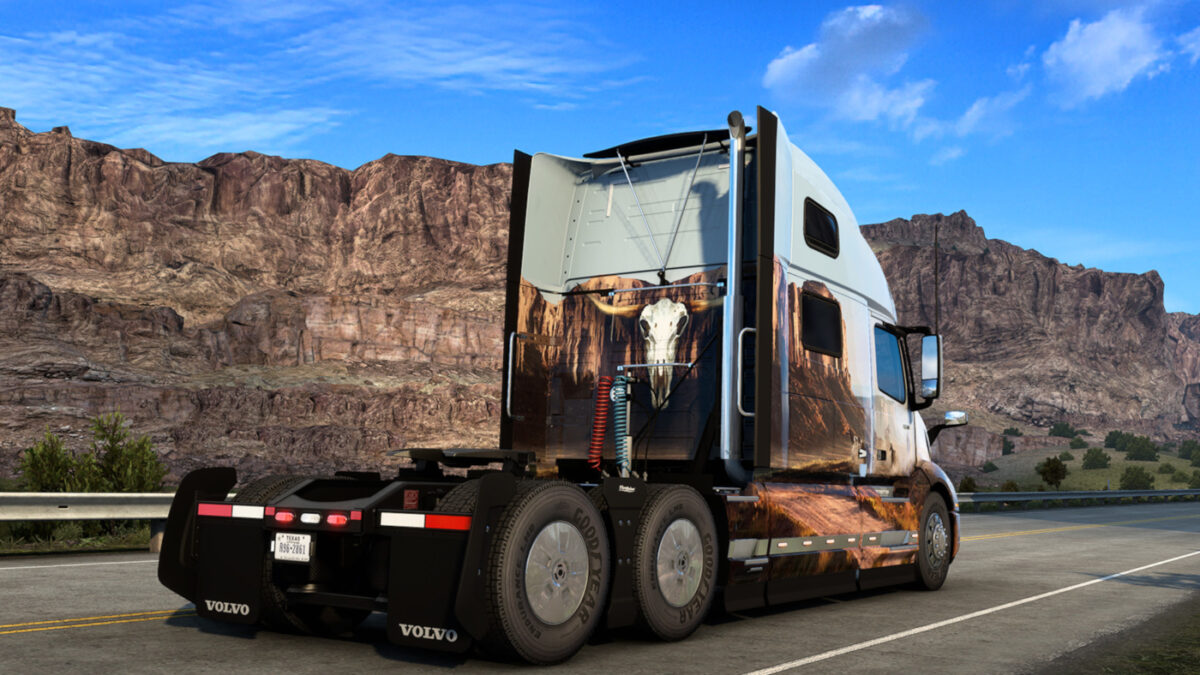 Engines available include the Volvo D13, the D13 Turbo Compound, or a Cummins X15, with a total of 10 chassis types. Along with the three Daycab (300), 740 Sleeper and 860 Sleeper cabin types, there are trim options for Fleet, Standard, Touring and Limited, the choice of standard or premium steering wheels, seats available in cloth, vinyl or leather, and even the option to choose rubber or fabric floor mats.
And you also get spots for interior accessories, along with all of the exterior opions you might expect, and some new exclusive paint designs.
Produced with the support of Volvo Trucks North America, the new VNL range aren't the only official vehicles recently added to ATS. In March, the Special Anniversary Edition Kenworth 900 was released alongside an update to the standard model. And in February the Western Star 5700XE appeared. Which is great if you prefer play without running modded content, and the involvement of the manufacturers can mean a more accurate experience.
Keep up with the all of latest news and content for the game with our American Truck Simulator coverage, or browse the trucks officially available with our American Truck Simulator Truck List. You can purchase the game and current DLC for the PC via Steam.