Things are presumably going well for developers Neopica and publishers Nacon, with the Overpass 2 release moved forward to September 28, 2023 for Europe, and to October 16th in the U.S and rest of the world.
And along with the new launch dates, it's also been revealed that two new categories of vehicle will be included in the game. While the original Overpass car list contained 23 officially licensed quads and buggies at launch, you'll now get a choice of 33 different Utility Task Vehicles (UTVs), All-Terrain Vehicles (ATVs), and specialist Rock Bouncers.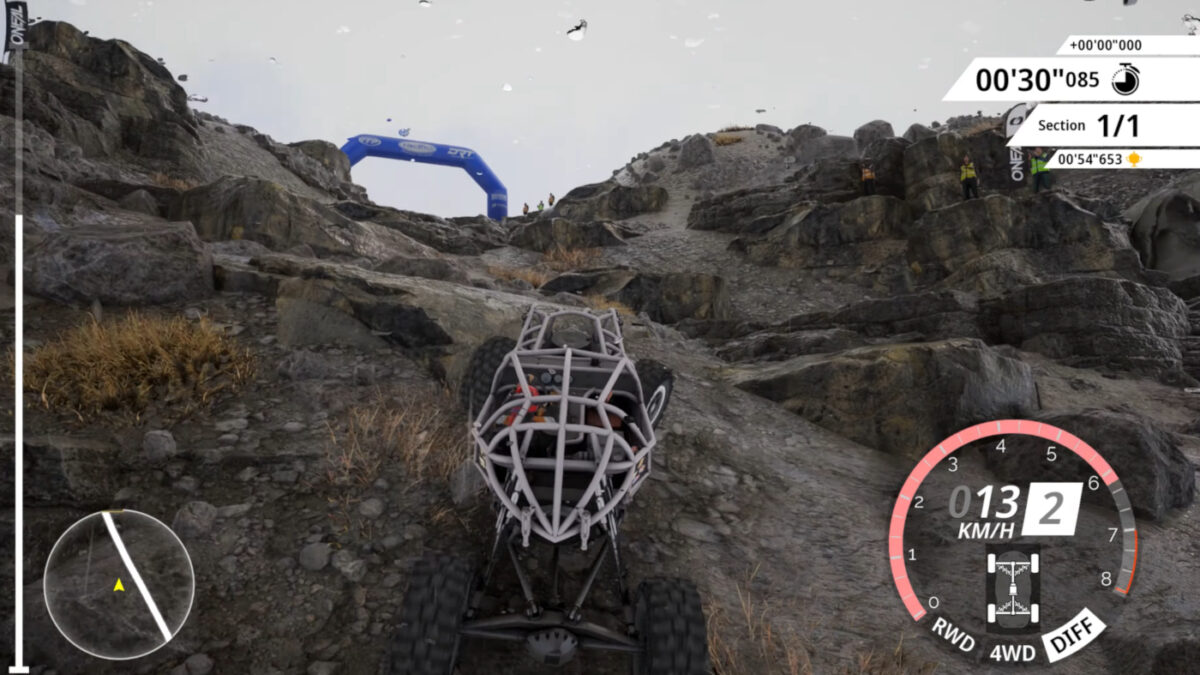 So you get 17 UTV all-rounders from Kawasaki, Yamaha, Polaris and Artic Cat, and 12 ATVs (or quad bikes) from those manufacturers along with Suzuki and Yamaha. But there will also be four licensed Rock Bouncers with Venom, Screamin Blue, Rum Runner and Smoked-out, which are specially designed for climbing near-vertical rock walls and taking on obstacles with speed and aggression.
The vehicle list is slightly shorter than originally announced, but we now know the 31 circuits will be located in the five environments of the Baja Desert, Johnson Valley, Utah Desert, East Central US and Western Europe. And along with the full career mode and five game modes (off-road sprints, off-road circuits, hillclimbs, obstacle courses and closed circuits), you'll have the choice of online racing for up to eight people, or local four-player split-screen competition.
A couch-based hillclimb contest could be a lot of fun, especially given the chances of crashing or getting stuck. And there's plenty of scope for blindfold challenges and other similar ideas for all of the aspiring racing game Youtubers.
Overpass 2 will be released for the PC via Steam and you can wishlist it now, or wait for it to be listed on the Epic Games store. It's will also be available for the Xbox Series X|S via the Microsoft Store, and the PS5 via the PlayStation Store. Currently, only the PlayStation 5 version is available to pre-order for £44.99 (Standard Edition), or £49.99 for a Deluxe Edition, with no details on what that will add.