Designed mainly for families with younger sim racers and adult drivers, the Next Level Racing Go Kart Plus cockpit goes on sale from today, September 28th, 2023, at a price of £599.
The Go Kart Plus can cope with children and older drivers from 110-200cm (or 3'7″ to 6'7″), and a max weight of 130kg (286lbs), and should be comfortable for anyone up to a 40 inch waist. But the main selling points are the karting position, and that it comes with Next Level Racing lockable castor wheels, so it's easy to move around a home or office between races.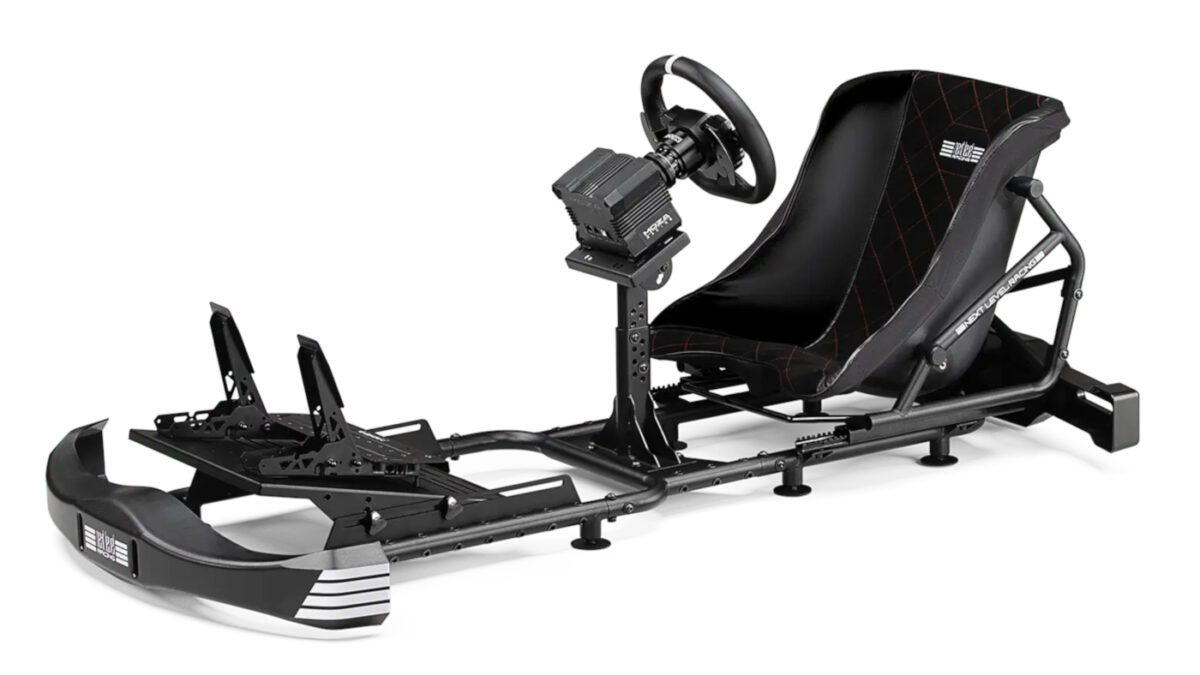 Obviously, it suits anyone focused on karting and looking to practice for their next track outing. But the adjustable seat angle, seat distance slider and pedal distance knobs means it can be adjusted for more GT-style racing. You'll just need to potentially mount your screen a lot lower than for most sim rigs, but that's typically not a massive issue with a decent length of cabling. And could be a great alternative to a desk for those with limited space and options. The product description does mention Go Kart Plus Direct Monitor Mounts, which should be the perfect solution.
The Next Level Racing Go Kart Plus Cockpit can handle wheel bases up to 13Nm, including direct drive, which should be enough for most sim racers, along with hydraulic pedals. And it comes with the karting style seat, plus a Buttkicker adaptor mount. A seperate adaptor can be bought to use Next Level Racing's Motion Plus and Traction Plus platforms.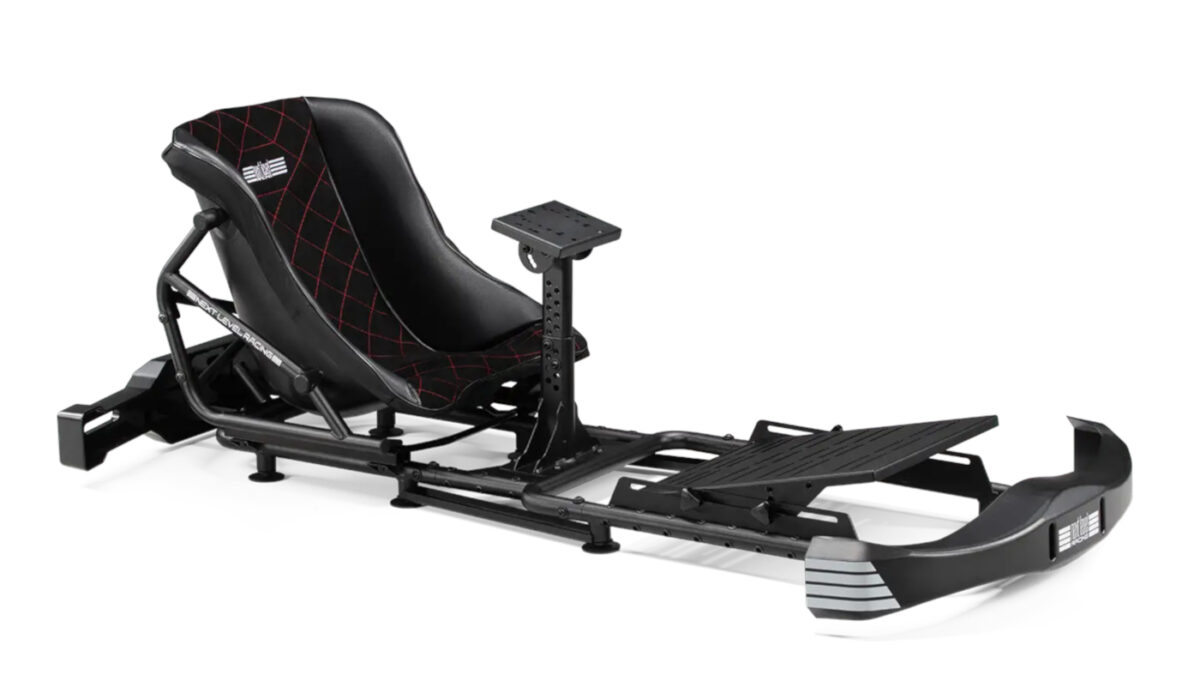 For style, it has front and rear bumpers, and comes with a sticker pack to personalise them if you want. And it does look pretty cool. As someone who works beside a sim rig all day, the idea of having a low slung kart cockpit beside me would clear a lot of desk space, and stop endlessly banging my elbow on the corner of my current setup.
It's not the cheapest cockpit from Next Level Racing, with the GTLite, GT Lite Pro, GTLite PlayStation, and F-GT Lite all coming in under £300. But this feels more like a mid-level or pro sim rig which can be used by younger sim racers and moved around, rather than an entry-level foldable solution for those just trying sim racing for the first time. Assuming you find the karting seat and driving position suitable, you probably won't be switching to a more typical position until you've potentially become a professional GT3 racer in real life. At which point, you can probably get a sponsorship deal or discount!
I haven't personally used the lockable Next Level Racing castors, but if they're solid enough, the Go Kart Plus is more of an alternative to the F-GT or GT Track cockpits.
The Next Level Racing Go Kart Plus is available for £599 directly from the company, or potentially via a range of retails, including Currys. And you can find coverage of sim racing rigs and seats for every budget, here. Along with other products from Next Level Racing.