After releasing a lot of new content and changes, you always expect a few issues to crop up. And MadCow s.r.l continue to tackle them with TrackDayR hotfix update 1.0.101.98 released.
It should cure some issues with wheelies which occurred after the last release, improving the balance point and creating a new selectable rider 'attitude' whether you want to focus on racing or stunt riding. Which is particularly suitable if you're using one of the new supermoto motorcycles, as they always encourage more flamboyent riding.
The update should fix some of the other issues with menus, which definitely appeared a little strangely for me after the initial release, but seemed to sort themselves out when I reloaded. And some multiplayer fixes which I haven't explored yet, as my riding is still a bit too erratic to risk lapping with other people on the same circuit.
TrackDayR originally launched on Steam in 2021 by a small team of Italian indie devs, and is still an Early Access release as more content and features continue to arrive. And there's a also a fairly good Mod community creating motorcycles and tracks including real world replicas and fictional creations. I'm still hoping for 1990s Honda RVF400, but in the meantime there's still plenty to explore if you want a bike or circuit not included in the official content rosters.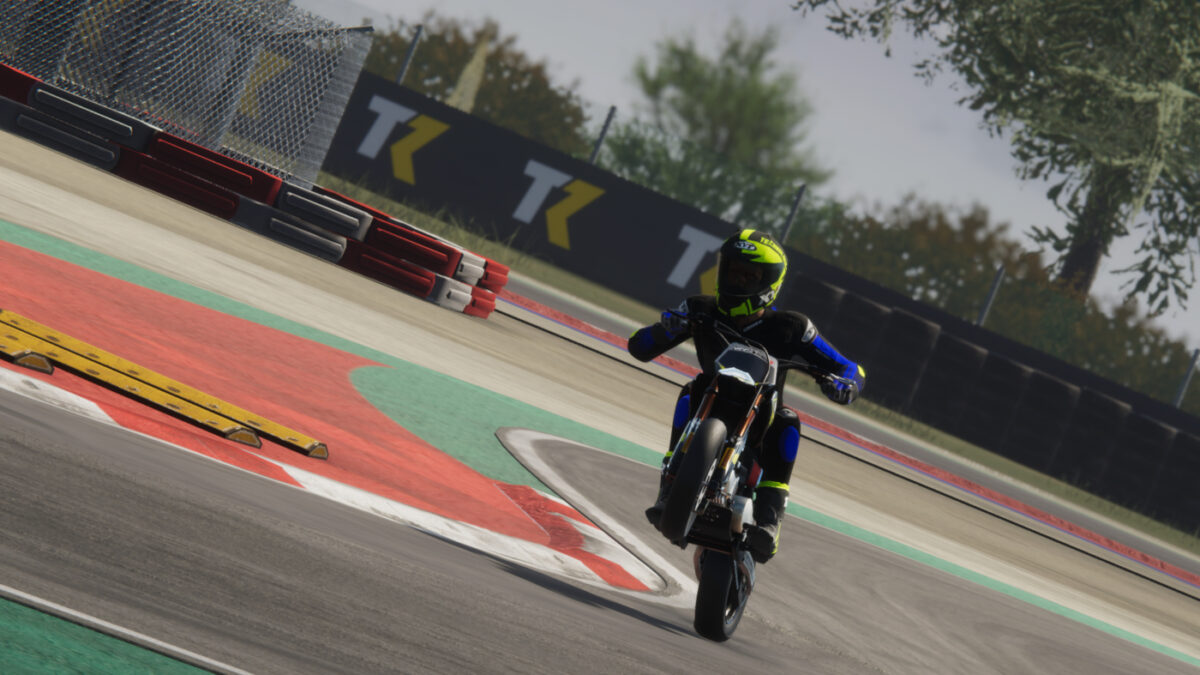 TrackDayR Hotfix Update 1.0.101.98 Release Notes:
Improved balance point in wheelies
creation of ride attitude "WHEELIE" or "RACE" (for those who want to wheelie for those who want to race)
improved tyre contact point simulation
bugfix multy popup menu when players connect
bugfix audio in multyplayer
bugfix Tank oil graphic
bugfix rev limiter
bugfix bike selection in multyplayer race with fixed category
TrackDayR is available for the PC via Steam. And you can keep up with all the latest TrackDayR news, updates and release details, here. You can also check out the full TrackDayR bikes list here, and the TrackDayR circuit list, here.