Last updated on November 21st, 2020 at 02:04 pm
The Community Choice Classics Pack will be available to download as an add-on to Forza Motorsport 3 on Tuesday, December 14th, 2010, at a cost of 400 Microsoft Points.
The pack was selected by Forza fans at motoring blog Jalopnik and features 10 classic cars from an original voting list of more than 100. The eventual selection runs from 1957 to 1990:
1971 AMC Javelin-AMX
1973 BMW Motorsport 2002 Turbo
1970 Chevrolet El Camino SS 454
1971 De Tomaso Pantera
1982 DeLorean DMC-12
1987 Ford Sierra RS500 Cosworth
1990 Mercedes-Benz 190E 2.5-16 Evolution II
1978 Saab 99 Turbo
1983 Volvo 242 Turbo Evolution
1957 Ferrari 250 California
Obviously the DeLorean should ring a few bells, but before you assume the '57 Ferrari also has a film tie-in, you should probably know that Ferris Bueller's Day Off featured a 1961 Ferrari 250 GT California. And it was only used for interior shots, with replicas built by Mark Goyette used for all the action, etc. The real Ferrari is one of the most expensive cars to be sold at auction, going for $10,976,000 is 2008, whereas the most recent replica sale raised £79,600.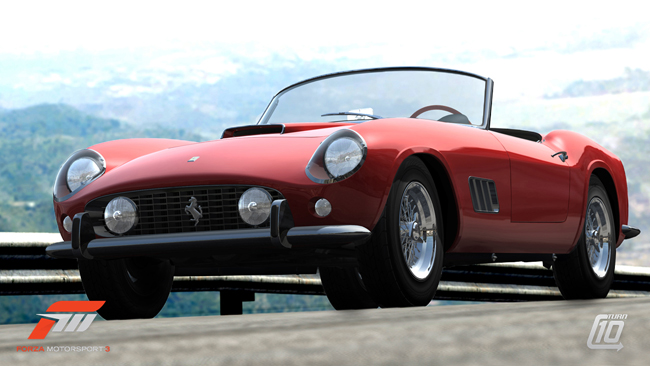 With regards to the 1957 model, it's actually the original version, which was replaced in 1960 with the version used in the Bueller film, and only 45 of the originals were ever made. So 400 MS points to drive the Ferrari alone seems like a bit of a bargain – although there's no word on how much it will cost in the game itself.