Last updated on December 30th, 2020 at 12:53 pm
The constant dripfeed of information building up to the release of Shift 2: Unleashed means that we've grouped together the latest manufacturer, track and discpline reveals to avoid overwhelming the site with Shift 2: Unleashed news.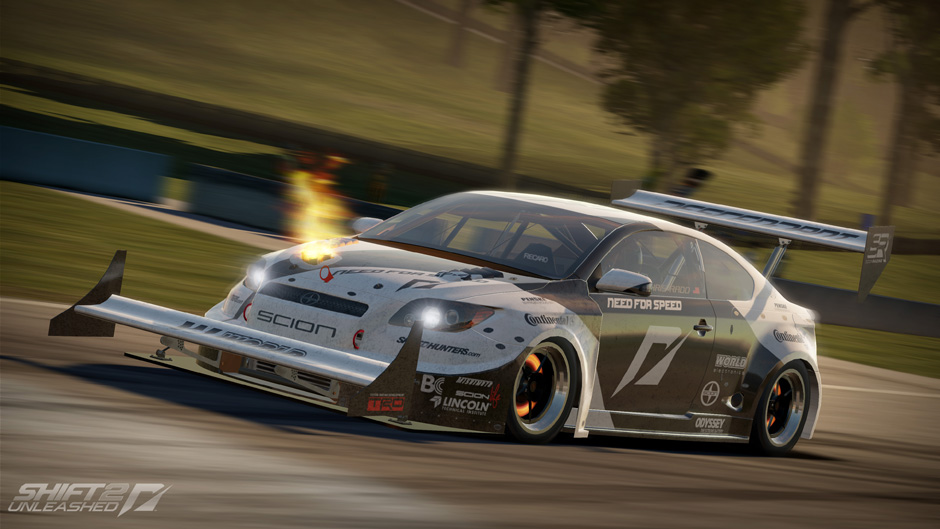 First up are more manufacturers and cars, which are:
ALFA ROMEO
Alfa Romeo 8C Competizione
Alfa Romeo Giuletta QV
BUGATTI
KOENIGSEGG
VOLKSWAGEN
Volkswagen Mk1 GTI
Volkswagen Mk5 GTI
Volkswagen Scirocco
CATERHAM
GUMPERT
ALPINA
BENTLEY
Bentley Continental Supersports Coupe
MITSUBISHI
Mitsubishi Lancer EVOLUTION IX MR
Mitsubishi Lancer EVOLUTION X
Three more tracks:
Then there is the news that three more tracks have been revealed for the game. All three are famous real world tracks, with the legendary Spa, the American classic Laguna Seca, and a track with perhaps one of the oddest histories in racing, Autopolis in Japan. Built by a Japanese millionaire to the standards required for F1, the track never achieved the target of hosting regular major international races, and was eventually bought by Kawasaki in 2005.
And another discpline: Time Attack:
Finally for this week is the news that the Time Attack discipline, as you might have guessed, will pit you against the clock. The new information is that you'll be up against Chris Rado to win his all wheel drive Team Need for Speed Scion tC which has over 1,100 horsepower to play with.
Check out the full list of Shift 2: Unleashed Tracks so far.
And take note of the full list of Shift 2: Unleashed Cars announced.
Pre-order Shift 2: Unleashed:
Amazon (Standard Edition Only).