Last updated on January 16th, 2021 at 05:13 pm
The Bondurant Car Pack has been released with a further 10 cars for Forza Motorsport 5. It's been created in partnership with the Bob Bondurant School of High Performance Driving, and features the 2014 Chevrolet Corvette, which is appropriate at Bondurant raced Corvettes in the early 1960's. The school started in 1968 following Bondurant's work on the film Grand Prix, and a major accident in 1967 at Watkins Glen. He's also instructed actors including James Garner for Grand Prix, Client Eastwood, Robert Wagner, Tim Allen, Tom Cruise and Nicolas Cage.
Forza Motorsport 5 Bondurant Car Pack:
2014 Chevrolet Corvette Stingray C7.
2013 Infiniti #77 Schmidt Peterson Motorsports Dallara IPS Indy Lights
1990 Alfa Romeo SZ Sprint Zagato
2013 Bentley Continental GT Speed
1975 Fiat X1/9
2013 Mazda MX-5 Cup
2012 MINI John Cooper Works GP
1970 Dodge Coronet Super Bee
2009 Pontiac Solstice GXP
1980 Abarth Fiat 131
It's a free download for anyone who owns the Forza Motorsport 5 Car Pass, and buying the DLC pack or individual cars will mean you can add them to your garage without using additional in-game credits or tokens.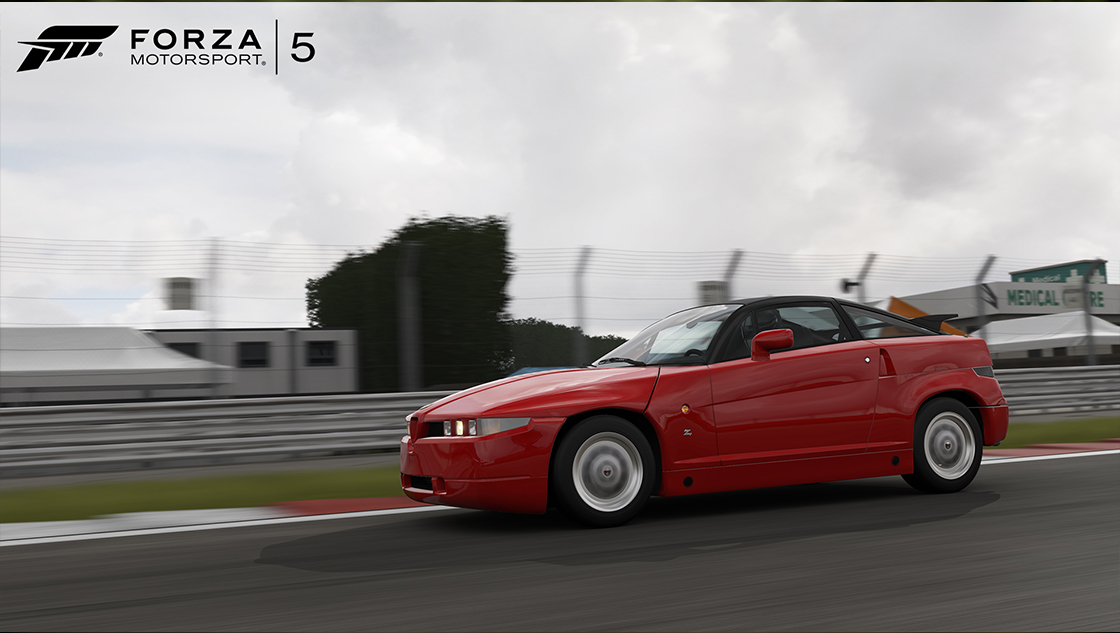 For those with previous Forza games, obviously the Dallara Indy Lights open wheel racer is a new addition, and the Alfa Romeo SZ Sprint Zagato and 1975 Fiat X1/9 will be a new experience – the others are either cars from existing games or variations which won't be too unfamiliar. But they won't look as nice as they do in the latest Forza game!
Check out the full Forza Motorsport 5 car list, here.