Last updated on January 17th, 2021 at 10:12 pm
Seven weeks before Release Day, Milestone has created another gameplay trailer for Ride.
The machinery and course introductions continue with footage of another in-game lap. On this occasion, the Autodromo Internazionale Enzo e Dino Ferrari, Imola is the venue – a pick from one of Ride's Historic-class circuits.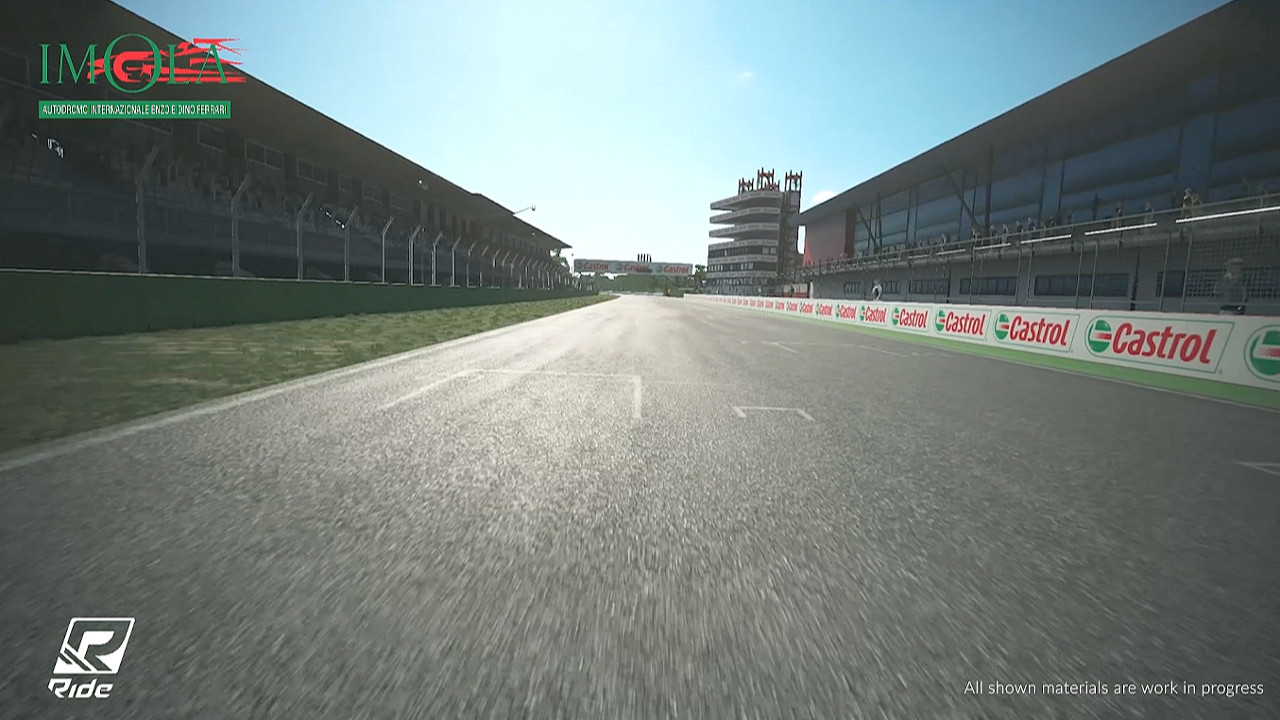 Following the charismatic Aprilia, Milestone offers the sight of a bike from another great Italian manufacturer in its Imola video – the eye-catching Ducati 1199 Superleggera. Based on Ducati's Panigale and described as 'over the top', even before a single performance figure or weight-saving measure is uttered, you instinctively know that this truly 'limited edition' machine is fast by any standard! On the scales, it's a hair's breadth heavier than its World Superbike relative – and that's with the add-ons like mirrors and lights that make it street-legal!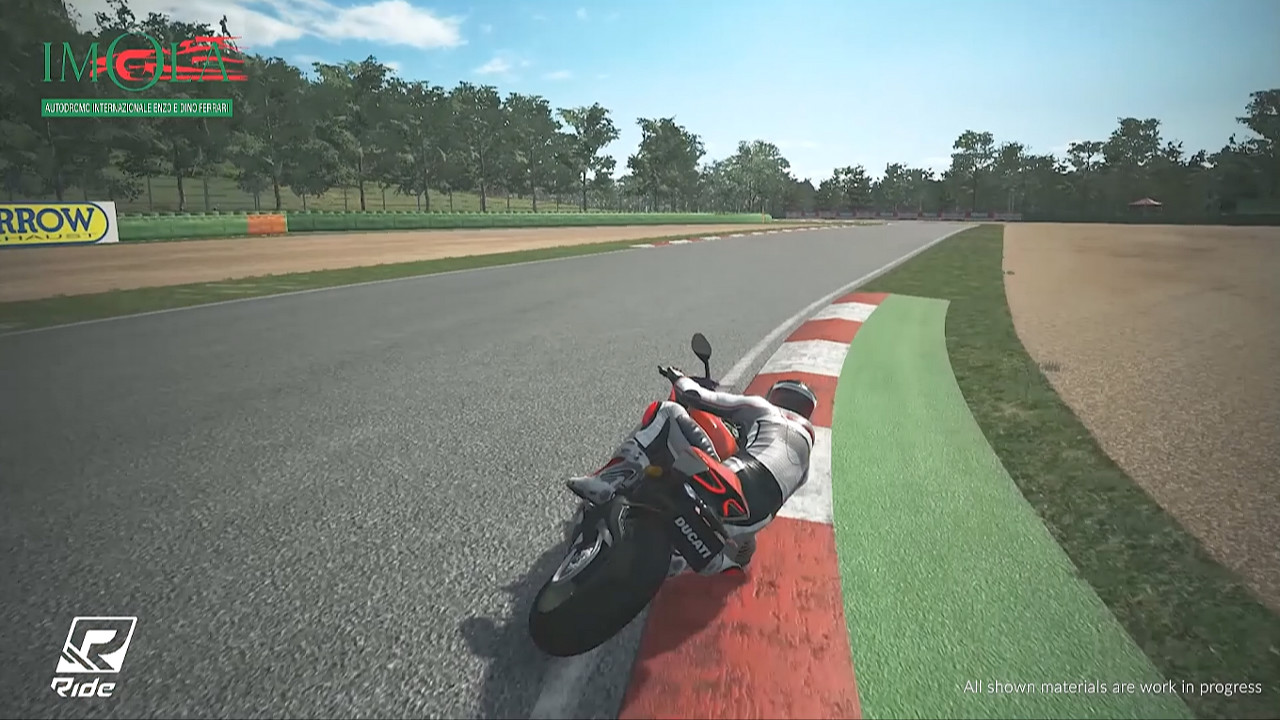 A couple of days ago, OnlineRaceDriver broadened the news around Ride's release alongside the Sierra Nevada trailer that featured an Aprilia RSV4 R ABS. We added further detail regarding first-day downloadable content, pre-order bonuses and game pricing.
Continuing our short reflections on how Milestone's recent graphical style appears to continue in Ride, there's nothing particularly advanced in the visuals at this stage. In this instance, that's a positive asset! Exuberant bloom effect aside, it's so far simply been a case of a clean look with reasonable texture detail and bold colours. Especially on the PC, the style worked well for MXGP and it's nice to see a vibrant palette used once more. We think it hits a good note and even as a work in progress, it's a welcome alternative to the graphical 'realism' seen in other racing titles (something that all too often means dour scenes and an absurd lack of visibility).
Appetite boosted by these trailers, we're ready to hear the bikes in Ride now and hope that the more leery bike-sliding moments of the last two videos are a sign of Milestone having created a nicely balanced control method. Bikes and twin-stick controllers aren't the most easy-going of partners at times! Returning to the track, we've not forgotten the AI either. How competitive (and fair) are they? How many are there in a race? Are they as fallible as we can be under pressure…?
Thanks to a March 20th release for all of the included formats, we'll have answers to every question borne of these videos soon enough!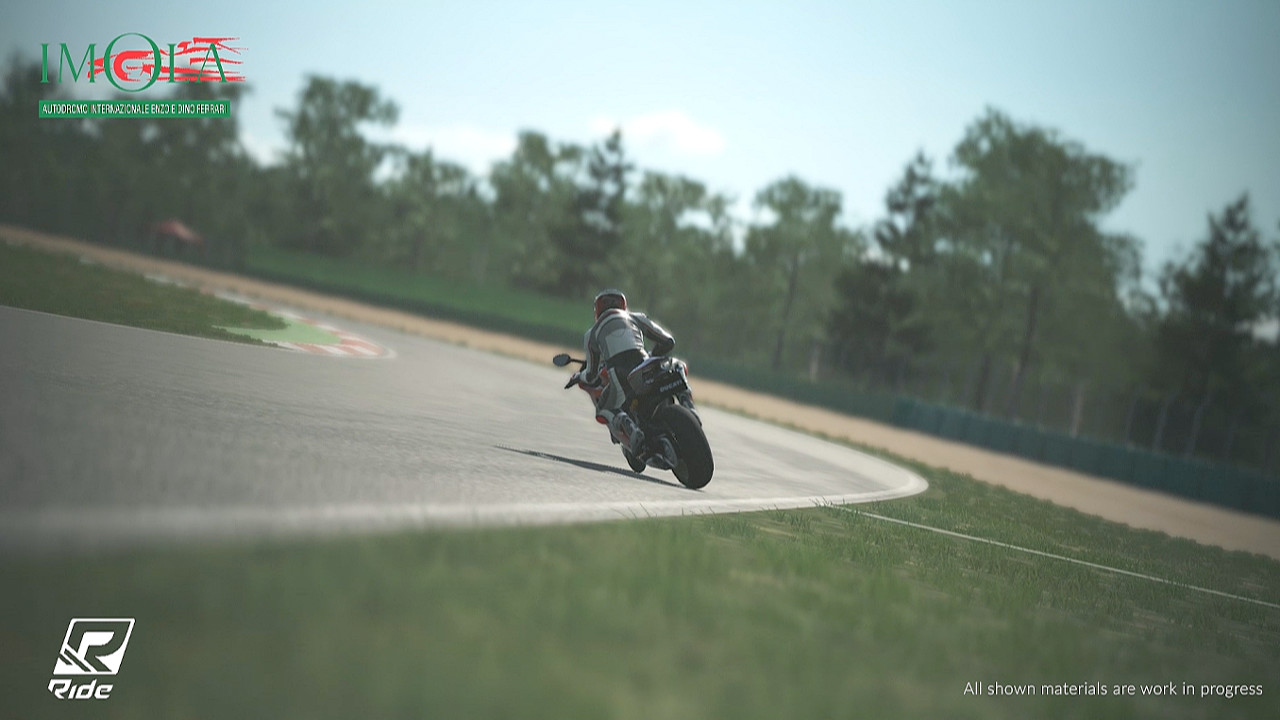 Confirming the release line-up again, Ride is heading to the PC, PlayStation 3, PlayStation 4, Xbox 360 and the Xbox One.
We have gathered game prices for two of our affiliated retailers that have Ride listed. We'll update prices and offers should any changes come before Ride reaches the shelves.
#ridevideogame