Last updated on June 23rd, 2021 at 01:39 pm
The Ralph Lauren Polo Red Car Pack has recently been released for Forza Motorsport 6 with seven new cars included in the DLC. As always, you can buy each car individually or purchase the DLC pack for $6.99. The Forza Motorsport 6 Car Pass includes the cars as part of the 42 additional vehicles included. Each pack includes a mixture of supercars or modern vehicles, classics and race thoroughbreds. And there are some interesting vehicles in the mix.
But first, here's a nice promo video to get you in the mood.

Forza Motorsport 6: Ralph Lauren Polo Red Car Pack
2016 W Motors Lykan HyperSport
2015 Nissan #1 NISMO Motul Autech GT-R
1973 Holden HQ Monaro GTS 350
1973 Nissan Skyline GT-R
2014 Toyota #8 Toyota Racing TS040 Hybrid
2015 Mazda Formula Mazda
1979 Opel Kadett C GT/E
Most of the cars picked are pretty interesting, including the Lykan Hypersport which was made famous in the film Furious 7. The 780hp RuF twin-turbo 3.8 litre flat six engine is mounted in a bespoke chassis, and it's cheaper to download it than pay the $3.4 million price for a real one.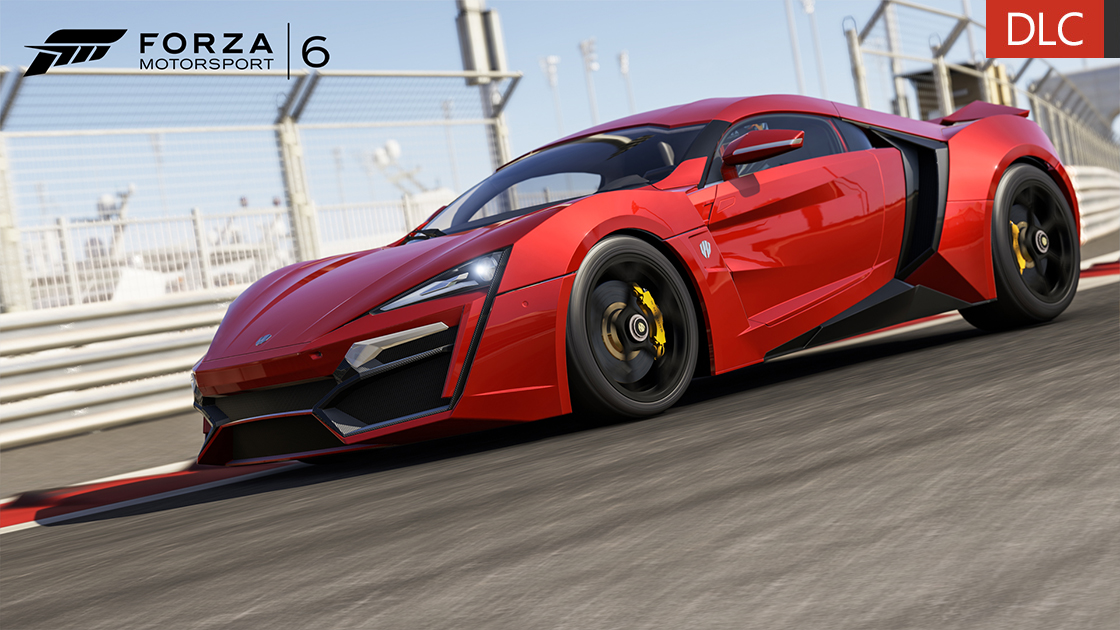 In terms of the race machines, the most interesting addition is the 2015 Mazda Formula Mazda which is an open wheel spec racing car with a reconditioned 13B rotary engine in a carbon-fibre body-shell. Which makes it a potentially interesting choice for anyone running a one-make series in Forza – it's a shame that it's not available as part of the core game to widen the playing field, but will provide open wheel action at a slightly more manageable pace than the Formula 1, Indy and Formula E choices. Or the 2014 Toyota with all wheel drive and almost 1,000 horsepower from the hybrid system, which won the 2014 World Endurance Championship. And the 2015 Nissan NISMO GT-R is also a championship winner in the Super GT series in Asia.
As with every car pack, it's the classic choices that always capture my attention. The Australian 1973 Holden HQ Monaro GTS 350 combines a Chevy V8 with a very pretty body. And the 1973 Nissan Skyline GT-R is rare and gorgeous, with only 197 models produced, and around 40 still existing. The 'Kenmeri' features an S20 engine and is one reason why I'm tempted to get this DLC pack. The other is the sole European car featured – the 1979 Opel Kadett C GT/E which was familiar to rally fans with a 1.9 litre fuel-injected motor, uprated anti-roll bars and other sporty features.
Yep – I definitely want that Skyline…
Update:
Check out the full Forza Motorsport 6 car list, here. FM6 officially reached end of life status on September 15th, 2019. So you can't buy it as a digital download, along with any DLC. But you can still play offline by buying a physical copy from Amazon or eBay.