Last updated on April 22nd, 2020 at 07:16 pm
Plenty of modded circuits exist for the sim racing game from Kunos Simulazioni. But the official Assetto Corsa track list includes the 18 venues that can be found when you purchase the game, or the later DLC content.
Assetto Corsa originally appeared for the PC in December 2014 after more than a year in Steam Early Access, and was later released for the Xbox One and PlayStation 4 in August 2016.
The final big game update for Assetto Corsa was released on December 20th, 2017, with the addition of Laguna Seca as a free addition, along with seven new cars and various fixes.
Although official development has ceased, there is still an active community for Assetto Corsa eSports competition, and additional new mod content.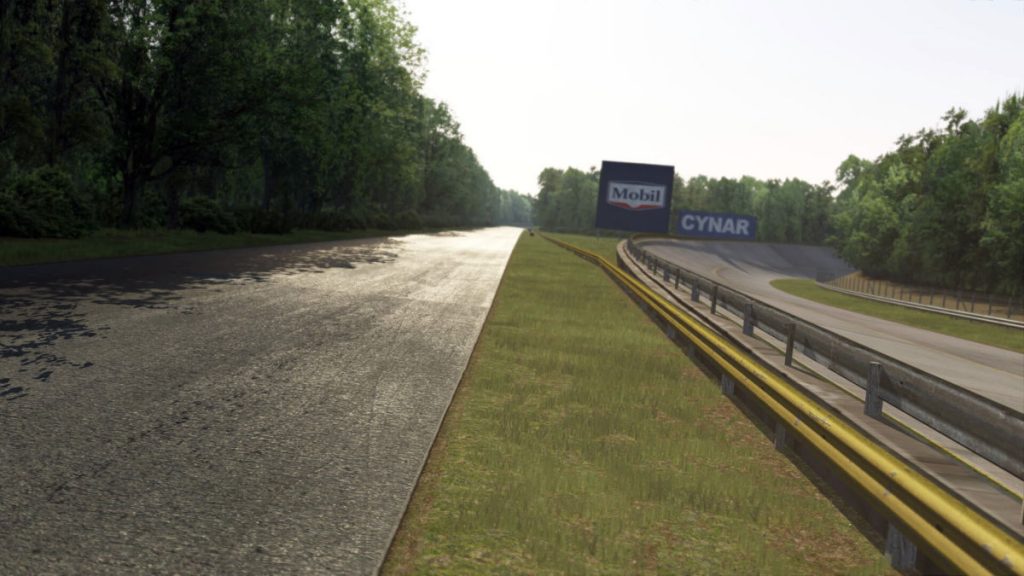 The Official Assetto Corsa Track List
Autodromo dell'Umbria (Magione)
Autodromo Enzo e Dino Ferrari (Imola)
Autodromo Internazionale del Mugello
Autodromo Nazional Monza – 2 layouts, GP and 1966 Historic.
Autrodrom Piero Taruufi (Vallelunga) – 3 layouts, Normal, Classic and Club
Black Cat Count (fictional)
Brands Hatch – 2 layouts, Grand Prix and Indy (Dream Pack 3 DLC)
Circuit de Barcelona-Catalunya – 2 layouts, GP and Moto (Dream Pack 2 DLC)
Circuit de Spa-Francorchamps
Circuit Park Zandvoort
Drag Strip (Fiction) – 5 layouts, 200m, 400m, 500m, 1000m and 2000m
Drift (Fictional)
Laguna Seca Raceway
Nurburgring – 4 layouts, GP, GP (ST), Sprint and Sprint (GT)
Nurgurgring Nordschliefe – 4 layouts Normal, Endurance, Endurance Cup and Touristfahrten (Dream Pack 1 DLC)
Red Bull Ring – 2 layouts, GP and Short (Red Bull Pack DLC)
Silverstone Circuit – 3 layouts, GP, International and National
Trento-Bondone Hill Climb
Many of the circuits in the official Assetto Corsa track list reappear in the later GT-based sequel from Kunos Simulazion, Assetto Corsa Competizione. You can compare the Assetto Corsa Competizione track list, here.
Assetto Corsa is available for the PC via Steam. You can also download it from the Microsoft Store for the Xbox One, or the PlayStation Store for the PS4.
Boxed copies of the console edition can also be ordered from Game or Amazon.
You can keep up with the latest Assetto Corsa news, eSports and mods, here. Or our coverage of the sequel, Assetto Corsa Competizione, here.