Last updated on January 6th, 2021 at 05:04 pm
Crash Team Racing Nitro-Fueled is the rebuilt version of the original Crash Team Racing Game out on June 21st, 2019.
The original was developed by Naughty Dog for the Playstation back in 1999. And the Nitro-Fueled remaster also includes some content from the 2003 PS2, Xbox, GameCube and Gameboy Advance title Crash Nitro Kart.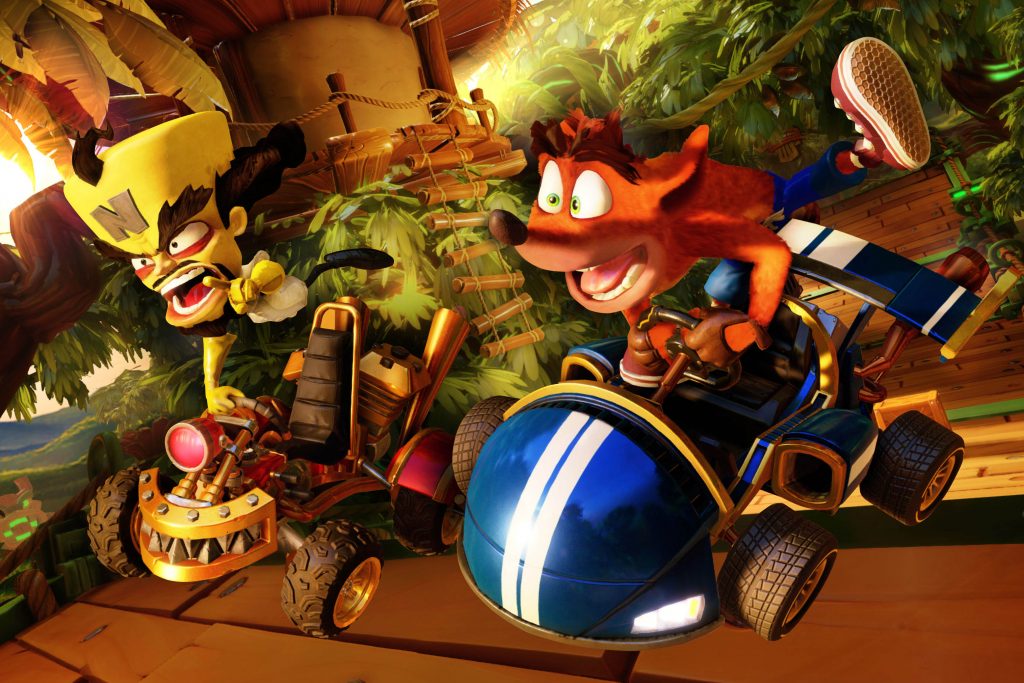 Crash Team Racing Nitro-Fueled is the first Bandicoot-based kart title to be published by Activision. It's been developed by Beenox, who have previously worked mainly on platform porting and more recently, support work on Activision titles including Call of Duty and Skylanders.
The new game will feature classic modes including Adventure, Single and Cup Races, Time Trials and a Battle Mode. For both online and offline play. In this version, there are both Classic and Nitro-Fueled Adventure modes, with the modern version allowing you to switch characters and karts between races.
Following the launch for the Xbox One, Nintendo Switch and PS4, there should be limited-time Grand Prix which will add all-new race tracks as free updates and allow you to unlock new characters and items by acquiring enough Nitro Points.
If you are tempted to pre-order or buy the game at launch, you might want to know about the different versions, particularly if you own multiple consoles.
The PlayStation 4 version of Crash Team Racing Nitro-Fueled has exclusive skins for Crash, Coco and Cortex based on their appearance in the original game, along with low-poly karts and a retro-themed bonus track. Pre-ordering also gets you a set of PlayStation-themed stickers for your kart.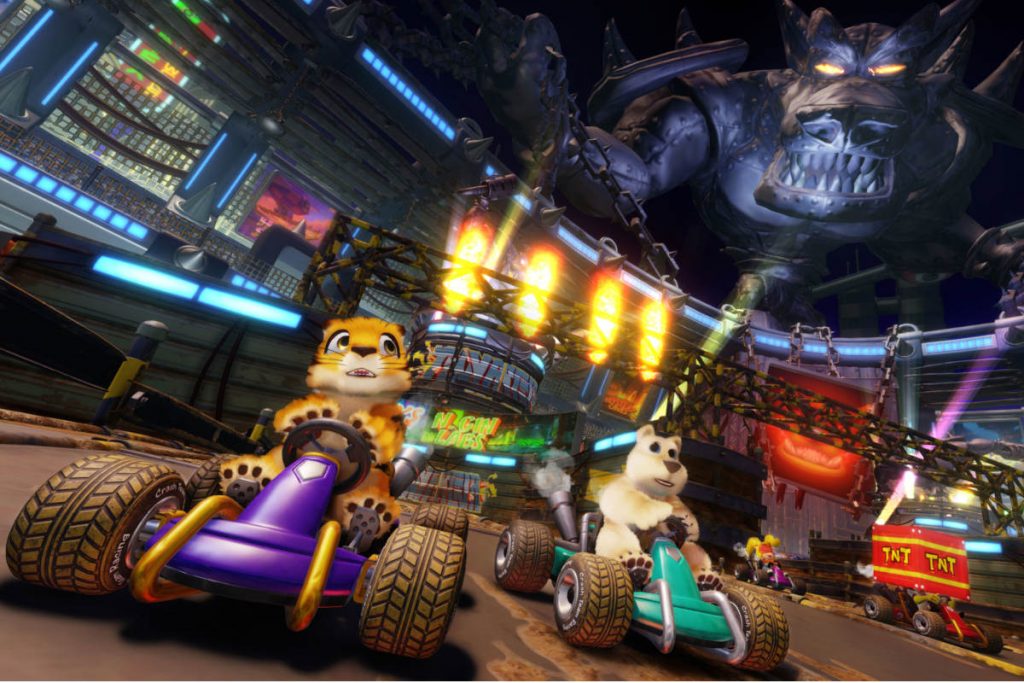 Meanwhile the Nitros Oxide Edition of Crash Team Racing Nitro-Fueled is a deluxe edition across all platforms. It gives you Nitros Oxide as a playable caharacter, along with his Hovercraft kart and space-themed skins for Crash, Coco, Cortex and others.
You can still get access to the Nitros Oxide character and kart in the standard edition, but you'll need to complete some of the Adventure Mode challenges to do it.
There's also Crash Team Racing PS4 bundle available on launch date
Game is also offering a Crash Team Racing Pin Badge for UK customers when you pre-order any edition. Buy from game.co.uk here.
Or there are the usual options for the standard and deluxe versions via Amazon.co.uk. Along with Crash Bandicoot Team Racing furry dice and tyre drinks coasters.
The original PS1 game is offered on Amazon for a surprising £49.99 (or £19.99 for the Platinum re-release). Or you can find it along with the other previous Crash racing games on eBay with the normal variety of prices.