Last updated on November 21st, 2019 at 12:01 pm
Still a pretty recent release from July, PC owners can save with a FIA European Truck Racing Championship Steam sale which runs until September 30th, 2019.
The truck racing title would normally cost £34.99, but there's 20% off until the end of September, marking it down to £27.99.
The separate FIA ETRC Indianapolis Motor Speedway pack isn't reduced, so will still cost you £3.99.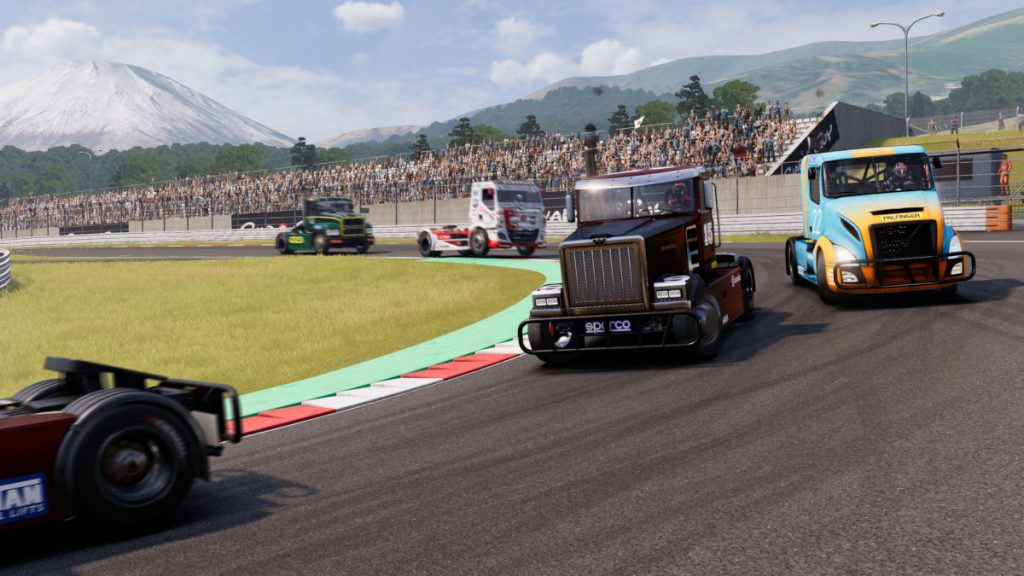 FIA European Truck Racing Championship is the official title of the ETRC, and gives you the chance to charge around in a 5-tonne racing truck in either single or multi-player modes.
Developed by N-Racing and published by Bigben Interactive, you face up to 12 competitors in 1,000 horsepower lorries with specific challenges including managing your brake temperatures throughout each race.
Included in the game are 45 licensed trucks, with 20 teams and drivers. And the standard circuits are ETRC venues Misano, Hungaroring, Slovakia Ring, Nurburgring, Most, Zolder, Le Mans Bugatti and Jarama, plus Laguna Seca, Circuit of the Americas and Fuji Speedway.
FIA European Truck Racing Championship has also been released for consoles. The Xbox One, PS4 and Nintendo Switch versions costs £49.99 new from Game, or Amazon (although the later currently has the Switch version listed at £38.59).
Other Steam racing game discounts at the moment include F1 2019, with the Formula 1 title from Codemasters offered at 40% off until October 5th, 2019, which takes the price down from £44.99 to just £26.99.