Update 1.47 is now released for Gran Turismo Sport. And the free new GT Sport update adds Spa and four new cars to enjoy. Plus some GT Leage events and various other fixes and issues.
Circuit de Spa-Francorchamps has been expected for some time – it was part of Gran Turismo 5 and 6, but licensing issues delayed it being included in GT Sport earlier. Then it was included in the New York World Tour live event in August, so players have been patiently waiting since then for the famous 4.352 mile (7.004km) Belgian circuit, which was first designed on public roads in 1920, and opened for racing in 1922.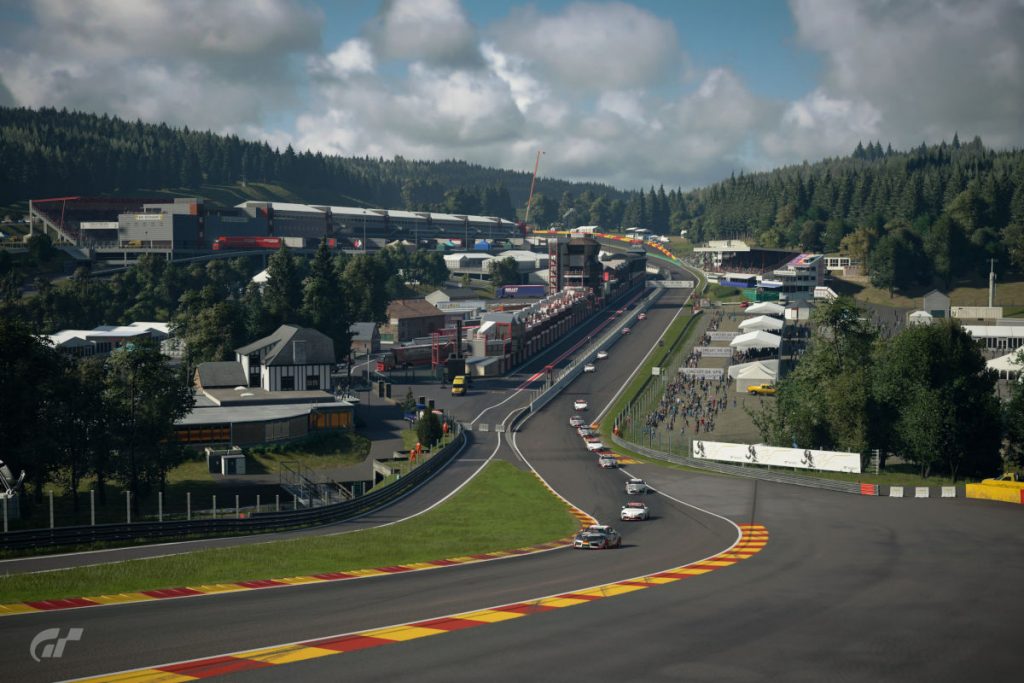 One bonus to make up for the waiting is that there will a wet weather variation of Spa straight away.
The first of the four new cars included in the October 2019 GT Sport update are the Mercedes-Benz 300 SEL 6.8 AMG 1971 (GR.X), which was modified with a larger 6.8 litre 422hp V8 and raced in the 1971 24 Hours of Spa, nicknamed as the Red Pig.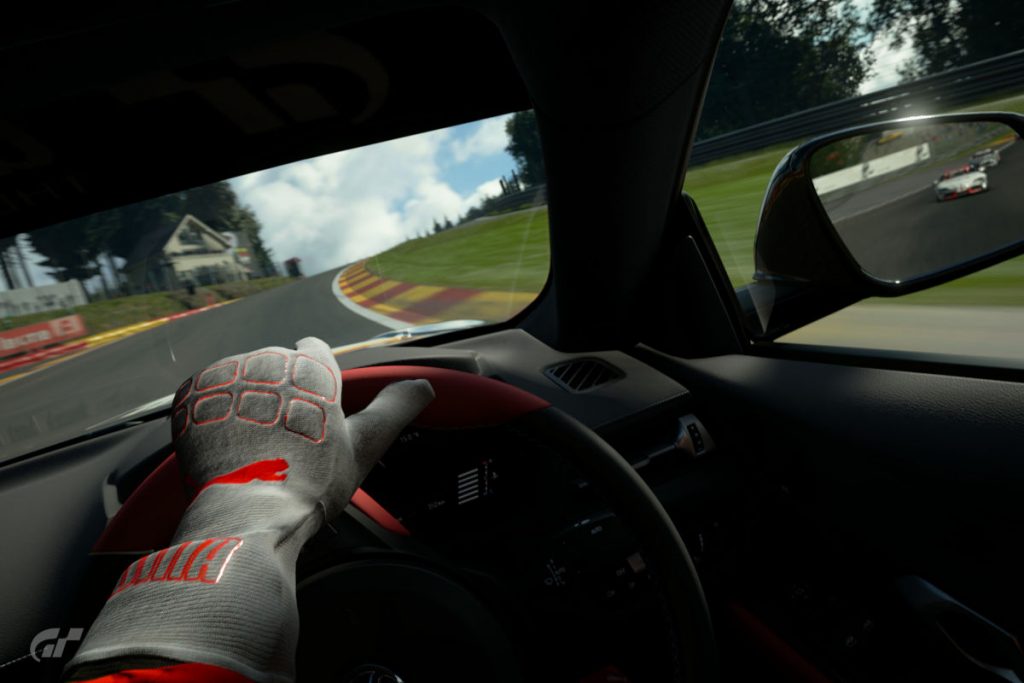 Then there's the fastest electric production road car to lap the Nordschliefe, the 2019 Porsche Taycan Turbo S (Gr.X), which is part of the recently announced partnership with the German car brand.
Fans of speed will also enjoy the 2015 Lamborghini Aventador LP 750-4 Superveloce (N800), which adds 50hp and a fixed rear carbon-fibre wing over the 2011 version already available in GT Sport.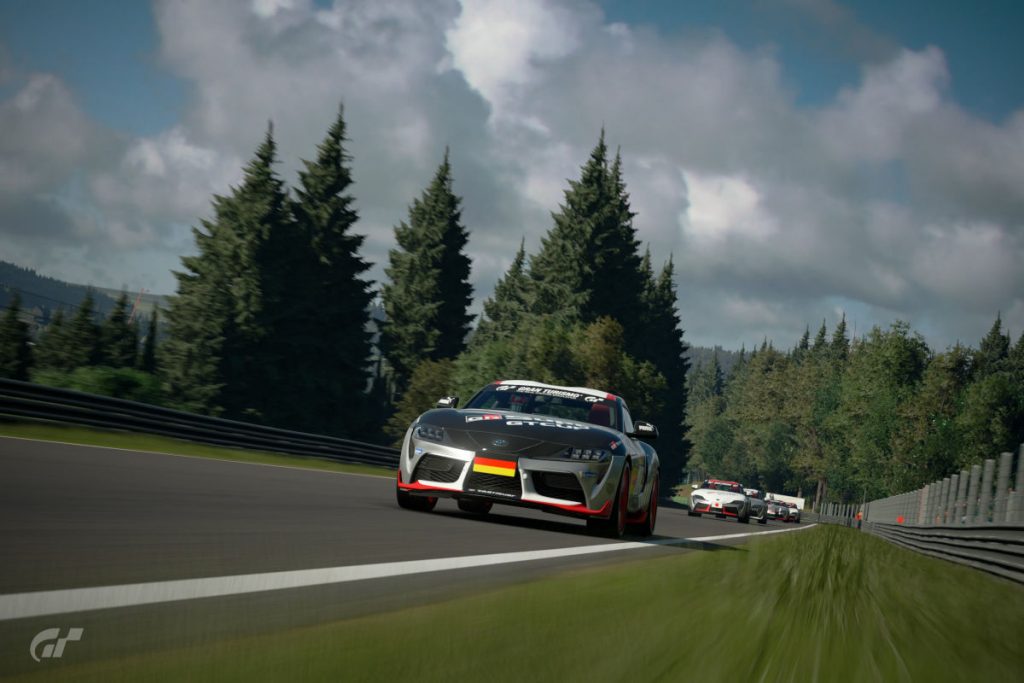 And finally there's the Mazda 2, under the Japanese market name of the 2015 Mazda Demio XD Touring (N100). It's notable for a couple of reasons – it's a diesel road car in GT Sport, and it's appeared in every Gran Turismo game since the first one was released in 1997.
The GT League gets the following new events:
  ・"Group 4 Cup" Rounds 6 and 7
  ・"Real Circuit Tours" Rounds 6 and 7
  ・"Nostalgic 1979" Rounds 6 and 7
  ・"X2019 Competition Endurance Series" Rounds 3
And various other issues have also been fixed as the GT Sport update adds Spa and four new cars, including a display issue with the Nissan Silvia K's Dia Selection (S13) '90 livery which affected decals added to the rear bumper.
You can see all our latest Gran Turismo Sport coverage here, or pick up a copy of the game from Game, or Amazon.