Developers Milestone are busy at the moment. In addition to announcing Ride 4, they've also released a Supercross 3 new physics video to show the improvements they've made, particularly when you're airborne after a jump.
The main focus on the physics side has been to free up the air rotation system, which means it should be easy to perform moves easily when you want.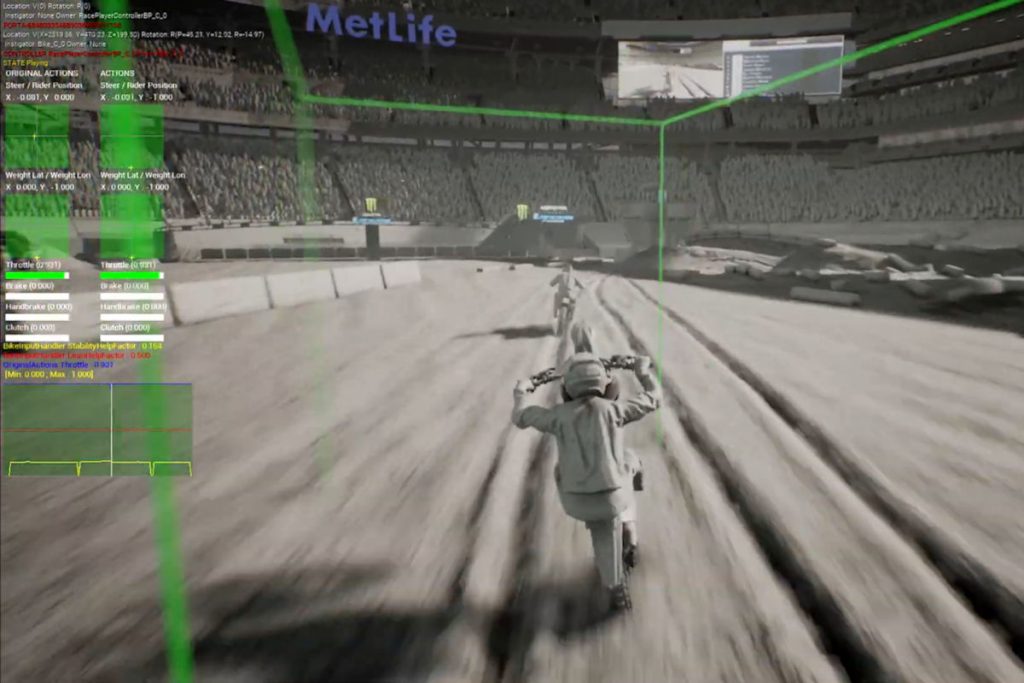 That's important in an off-road motorcycle game. Not only is it more fun when you can move around properly in the air, but whips, scrubs and other moves are an important part of setting up for the next corner or obstacle before you land.
The behind-the-scenes look at the physics is also interesting to watch as it shows all the calculations going into how your bike and rider move around realistically as you tackle each track.
It makes up for the slightly cheesy voiceover at least.
The other Monster Energy Supercross – The Official Videogame 3 news is that Milestone has revealed the in-game bonuses for pre-ordering before the official February 4th, 2020 release date.
As we mentioned in our previous coverage, there are a lot of graphical improvements, changes to the gameplay and co-op options and more to also make Supercross 3 worth keeping an eye on.
Supercross 3 Pre-Order Bonus Details:
Anyone that pre-orders Supercross 3 on the Xbox or PlayStation will get some free DLC as a reward. It will include the Outfit Starting Pack which has 6 custom liveries for your bike, race suit, helmet and boots.
And if you pre-order an Xbox One or PS4 physical copy of Supercross 3 from selected retailers and in specific territories, you'll also get a Neckbrace Pack DLC with a glowing neckbrace. Which explains the fairly on-the-nose name of the DLC pack.
Supercross 3 will also be available for the PC, Nintendo Switch and the Google Stadia, but there's no pre-order bonuses revealed for those versions yet.
And the good news is that pre-orders are now open at Game, although it doesn't currently mention any of the bonuses. The same is also true of Amazon. Or you can add it to your Steam wishlist.