The PlayStation 4 version of arcade racer Touring Karts is released on December 12th for 19.99 euros. But in the meantime, you can get the full Touring Karts game by winning in the demo on the PC.
To celebrate the PS4 and PlayStation VR release, developers Ivanovich Games are letting gamers unlock the full Touring Karts game on the PC. To get the full title, you just need to win three races in a row via the Steam demo version.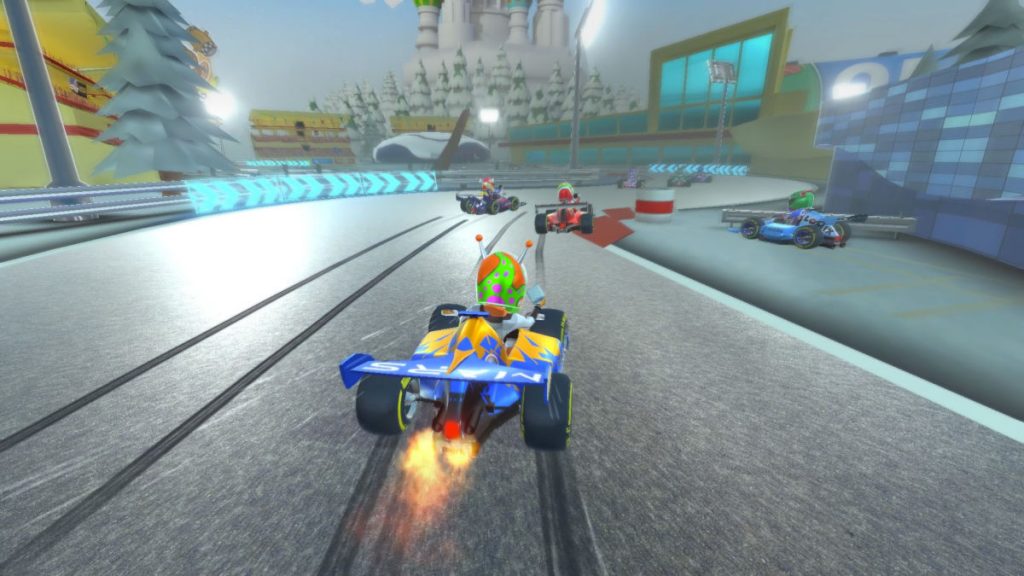 And if you win five races in a row, you'll also be able to get a second extra Steam code to gift to a friend. So that's one Christmas present sorted for nothing.
The Spanish developers have included 6 controls chemes for the home virtual reality racer, which are:
Dualshock as classic/static controller
Dualshock as motion controller
Wheel
Wheel + 1 PS move controller
2 PS move controllers: One to handle the wheel and the other to interact with the world
3dRudder + 1 PS move controller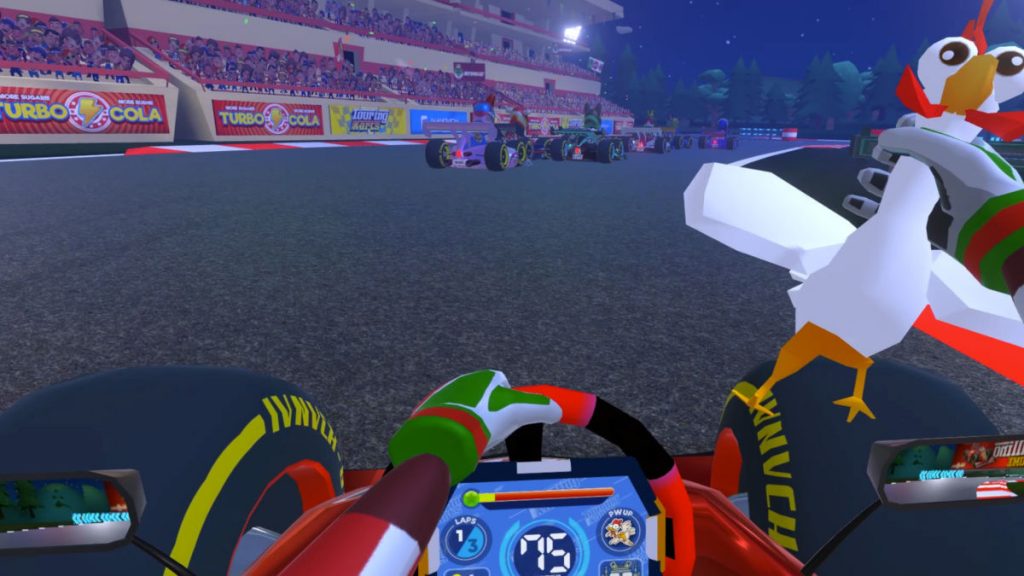 Touring Karts also features 22 tracks and 30 customisable cars which are inspired by Formula 1 circuits and teams. You can collect power-ups, craft new ones by combining the ones you have, and play in three different online game modes, with Daily Cups, Custom Play with Friends or Random Play.
Each race allows for up to 8 players, but while you wait you can train against AI characters.
The chance to get the Touring Karts game by winning in the demo will last until December 22nd 2019. You can download the demo or buy the game for the PC via Steam. So far it's got a Positive rating from 37 reviews, but why not give it a go for free?
Whether or not you're a fan of arcade kart racers, it's a cool promotion for the game. And means you might have to see if your sim racing skills will transfer!