The Nintendo Switch probably isn't your first choice of console for serious racing simulation. But if it's the only option in your household, or there's one around for other family members, then the free updates to GRID Autosport on Nintendo Switch will make it more fun to jump onto.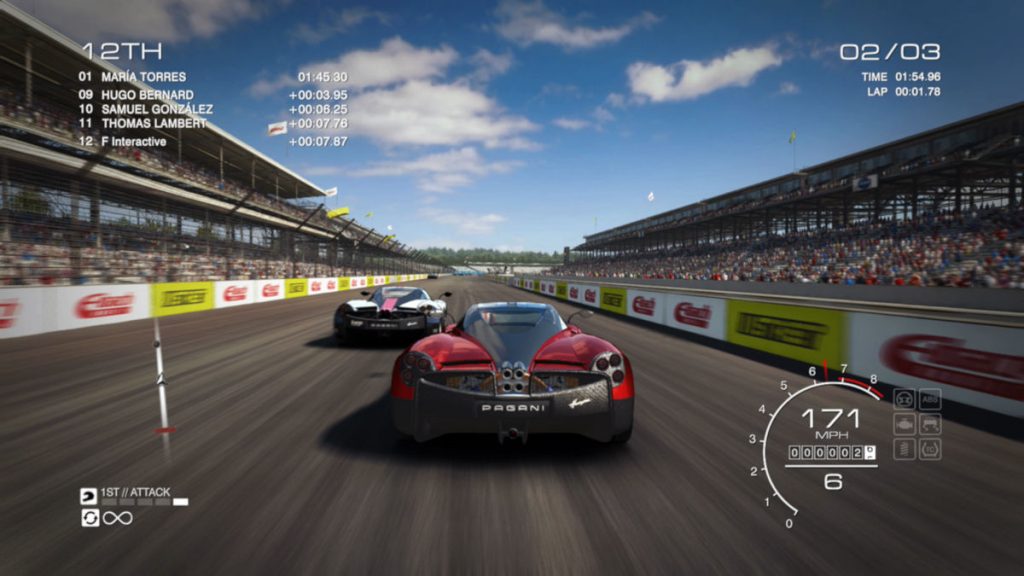 The Switch version of GRID Autosport has been ported by Feral Interactive, who also transferred the Codemasters game onto iOS and Android back in 2017. Their work for the Switch also includes Alien: Isolation.
The first fairly serious sim racer available on the Switch had a few serious omissions for anyone wanting to enjoy their virtual motorsport. But fortunately the free updates will rectify the issues as follows:
Free Updates To GRID Autosport On Nintendo Switch
December 16th, 2019:
2 player split-screen added.
Local wireless multiplayer for up to 8 players
2020
Online multiplayer
So there you go. You'll finally be able to take on your friends in Grid Autosport on the Switch over the festive season as long as you invite them to come to your house. And at some point in 2020, you'll be able to start racing people over the internet.
GRID Autosport is available from the Nintendo eShop for £29.99. It's one of the most popular titles on the service, behind Mario Kart 8 Deluxe, Asphalt 9: Legends (free game) and Gear.Club Unlimited, and just ahead of Rocket League and Urban Trial Playground according to the ranking on the eShop site.
Or check out the list of Nintendo Switch racing games currently available at Game, or Amazon.
The original GRID Autosport appeared in 2014 for the PS3 and Xbox 360. It was also released on the Xbox One as a backward compatible racing game in 2018. Including DLC, a total of 103 cars were available, along with a total of 28 locations and 130+ configurations.